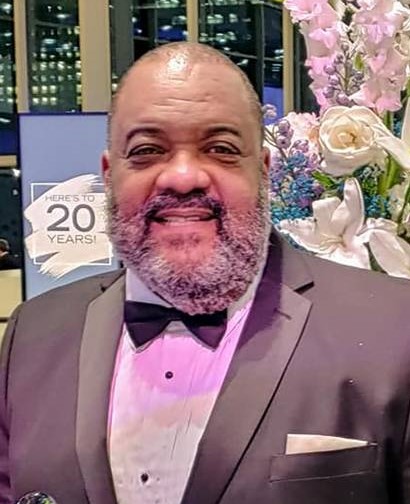 Willie Robert Sylvester
January 2, 1959 – May 11, 2020
Public Viewing:
Wednesday, May 20, 2020 from 11:00 AM to 4:00 PM
McCoy and Harrison Funeral Home, 4918 Martin Luther King Blvd., Houston, Texas 77021
Graveside Service:
Thursday, May 21, 2020 at 10:00 AM
Golden Gate Cemetery, 8400 Hirsch Rd, Houston, TX 77016
10 entries.
THE MEMORY OF RIGHTEOUS IS BLESSED. Proverbs 10:7 I AM PRAYING FOR THE FAMILY. MAY GOD BLESS YOU TO ENDURE.
My deepest condolences to the family and friends of Willie Sylvester. I met him at Brentwood Church. He always presented with a beautiful smile. May the memories of his kindness, compassion, and generosity sustain you at this most difficult time. Please know that I am thinking of you all at this time.
My prayers and condolences goes out to the family. "Robert" is what I called him will be greatly missed.
Our prayers and condolences to the family in your time of bereavement.
I had the chance to work for and with Mr.Willie that's what I called him because he was a real OG and a very nice gentleman as well as my friend just a great human being and he truly will be missed God bless the family and Rest with God my brother Mr.Willie your friend Tony T.
I became friends with Willie when he an I were neighbors many years ago. Willie was a gentle giant, always kind and always had a kind word to say. His brotherly HUGS made you feel loved. He will definitely be missed. Rest in His presence, my brother.
Willie was a friend and gentleman, always kind, polite and respectful. Never knew anyone to say anything bad about him. He will be missed. Rest In Peace!!
My prayers & sympathy to the family. I remember Willie when he was a little boy at Cannan Baptist Church where he, my uncle's kids & my kids all played together. As the years went by we moved & joined Brentwood Baptist Church. A few years later Willie joined. Brentwood. He was always so nice & cheerful. Such a nice young man. Willie is in the hands of the master now. To God be the glory. I pray God will receive his soul into his kingdom.
A great man, an honest man a true friend. Never had a bad word for anyone or situation at hand. I'm going to truly miss our conversations. Praying for and with you during this time of bereavement. It bearable never easier. Rest my friend, well done thy good & faithful servant, well done.
May God grant you his peace with the beautiful times you had with Willie. He was such a sweet, gentle and kind man. I will miss him greatly!