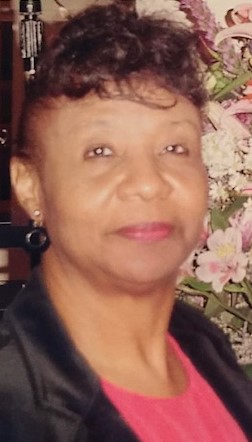 Ruby Shankle
September 18, 1937 – April 28, 2023
Visitation:
Wednesday, May 10, 2023 at 9:00 AM
Brentwood Baptist Church, 13033 Landmark St., Houston, Texas 77045
Funeral Service:
Wednesday, May 10, 2023 at 11:00 AM
Brentwood Baptist Church, 13033 Landmark St., Houston, Texas 77045
Interment:
Thursday, May 11, 2023 at 10:00 AM
Paradise North Cemetery, 10401 W. Montgomery Rd., Houston, Texas 77088
25 entries.
Mrs. Shankle was such an incredible inspiration to me. She loved me, and my children, and was always so gracious and kind. Mrs. Shankle surprised me with more just because cards than any other person has in my life! And she always tickled me that she did not want a thank you card back! Once, I remember thinking I could get away with not exactly following her wishes by sending her a photo greeting card instead! I'm so thankful for those cards today and the legacy that she has left for all who were blessed to know her. My prayers for continued comfort for your family!
I thank God for Ms. Shankle's smile and soft spoken words. She invariably manifested the same warmth every time I saw her. I am privileged to know she prayed for my family!
Ruby and I became acquainted in 1973. In our conversations through the years there was a common bond. Both of us loved the Lord and strived to be doers of His word by the life we lived. There was never a conversation between us that did not include the goodness of God. There was never a time she did not ask how the children and grandchildren were doing. She'd end with, I keep up with those three granddaughters on their Nee-née Facebook page. We'd laugh about her knowing more about what the girls were doing than I did. We blended our families together on the basis found in the word of God 1John 4:7-8 (7)Beloved, let us love one another: for love is of God; and everyone that loveth is born of God, and knoweth God. (8)He that loveth not knoweth not God for God is love. We would talk at least once or twice a month about the word of God, sports, local/world news and family. The last conversation we had was a week before she was hospitalized. Ruby once again thanked me for traveling to London with Shenita to support Jaylon's Art Exhibit. In our final words to each other on that day, she'd say to me take of yourself. My response to her was you do the same. She responded, Kathie I'm just waiting for Him to come. I didn't know at that time what it meant, but she knew. "Love Never Fails"
I have been knowing Mrs Ruby Ella all of my life. She and my mother Rubye Holmes-Franklin were really good friends as her daughter Shenita, her son Terry and I have been friends since forever. She was a beautiful person inside and out. A quiet, peacefull, kind and gentle soul. She was always a joy to be around. She and my mother talked quit often. She is greatly missed. An angel has received her wings. To the family, We are praying for you and love you dearly.
Wow,I could go on and on, writing about my friend and neighbor, I loved her and will miss her so much, she had such a wonderful calming spirit, yes we talked along, checking on each other, sharing about our families, neighbors, city news, world news, we could really talk about Trump lol, but she would always end our conversation with "But we know who's in control" blessed me and grandkids with birthdays, graduations, sickness, money and cards for every holidays, she's a Ruby, I still look out at the house every day and talk to her, I saw her every day for 10 years while keeping her mother and at church, as I said I can go on and on, she was a calming spirit, loving spirit, my friend I love 😍 and will miss Her, blessings to her family, Love 😍
I am sorry for your loss.Stay strong and be blessed
I grew up with Ruby's children starting at the age of 4. I think one of the things that stood out about her looking back is how well she raised them. She was a very loving mother, and you see a success story when you meet either one of them. WELL DONE! ❤️❤️❤️
Mrs. Ruby Shankle, an angel from God and heaven. As stated by so many people before me she was an amazing woman. She rarely had a harsh word to say about anyone. She was a natural at turning a negative situation into a positive one. Mrs. Shankle was always so very kind to me and my family. Your mother never missed an opportunity to send a financial gift to all of our grandchildren. I will truly miss the opportunity to sit with her and go through pictures concerning my family. I regret not being able to celebrate her homegoing services in person with your family and friends. Mrs. Shankle's memory will always shine bright in my heart.
Granny Ruby will be greatly missed. She made a huge impact on not just my life but my kids lives as well. Being Lakeisha's grandmother and my mother in love made a significant difference in our lives. She imparted her love, wisdom, kindness and determination to each of us. We each have our own memories of our interactions with her that will forever be held in our hearts. She will never be forgotten. May She rest in the loving arms of our Savior Jesus Christ. Love you always.
It was such a pleasure to have attended the beautiful service and celebration of Ms. Ruby's life. Such a joy to hear her friends and those who knew her best, to share such fond memories of a woman who was so loving, caring and giving. A sweet, sweet soul! Shenita, know that God doesn't make mistakes. As the days, weeks and months go by, it will get a little easier for you to bear. Only time will bring you comfort. But know that God loves you and may His peace always be with you.
Ms. Shankle was a blessing to my family in so many ways. She was so kind, thoughtful and generous. A beautiful woman of faith with a loving, supportive and nurturing spirit. I'm eternally grateful our lives crossed paths and we will truly miss her. We will never forget her and she will FOREVER hold a special place in our hearts.
On behalf of TSTA-Retirees, please accept our deepest sympathies and know that our thoughts and prayers are with the entire family.
I was very fortunate to have met Ms Shankle, she was truly a lady of impeccable grace and poise always welcoming with her quiet voice and infectiously sweet smile, never wavering at each visit, I am truly blessed by having known her and having the opportunity to be friends with her wonderful daughter Shenita who I call my sister, and her her son Terry, this is a testament to who she was and the legacy she leaves behind, rest on Ms Shankle!!!
I will forever hold loving memories when I think of Aunt Ruby. I will miss her million dollar smile generous kindness, and our phone and in person visits. Coming to Houston will not be the same, now that I can't go visit Aunt Ruby.
Sis.Shankle was my special friend. I will truly miss her and our weekly conversations that she always started off with "How is the Family"? she would love to hear the stories of my little great grandsons. We would discuss the current events weekly and she would always say we just need to pray and trust God because He knows. To me she was the epitome of the Proverbs 31 woman, a lady of grace and dignity. Loving and so kind. I will always cherish precious memories and time spent with her. Thank you Sis.Shankle for your friendship and love. Rest well
Ms. Shankle was such a nice person. I remember her warm smile and her graciousness. As a child, when I would come over to hang out with Shenita, she always seemed so glad to see me. When I would see her a an adult she would still smile and make me feel welcome. She was a warm and gracious woman. She will truly be missed.
I met Mrs Shankle over 30 yrs ago, she always spoke softly asking about my children with the same smile she has in person and over the phone, I Iast spoken with her April/2023, RIP Mrs Ruby Shankle you will never be forgotten.
I had a couple of opportunities to meet and talk with Ms. Ruby. The most recent time was when she was in the rehabilitation facility. She was such a kind, selfless and caring person. She always worried about Shenita when she called and we were together telling her she needed to hurry up and get home. I always enjoyed talking with her. I remember how she took Covid so seriously. Shenita and I stopped by to see her and she made us sit at the front of the garage while she sat in the back with her mask on. Ms. Ruby I'm sorry I was not able to attend your beautiful service but my husband said it was top notch. May you rest in peace.
Ruby was my cousin/ sister/ friend. She will be sorely missed. She was kind, generous, and beautiful inside and out. No one loved her kids more than she did. See you later, Rube. Tell mama hello.
Sis Ruby is the most adorable, admirable, soft spoken person I know. She never complained about nothing. I would often called or stopped by to check on her and asked if there was anything I could do or get her anything. Sis Ruby would always say, no I'm good. She was very very independent. So I started dropping these off that she could use. She did accept it because I would just leave it (smile) again, she was very very independent, sweet as she could be. I will always cherish our conversations. Sis Ruby got her wings and now she's with home with our Lord and Savior, Jesus Christ!🙌🏾🙏🏾