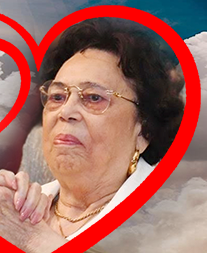 Ruby Poindexter
May 16, 1928 – August 14, 2023
Obituary
THE LIFE AND LEGACY OF
Ruby Revis Poindexter
Ruby Mae Revis was born May 16, 1928 and departed on August 14, 2023.
Ruby Revis Poindexter was the last of ten children born to Billy Turner Revis and Hattie Elizabeth Stredic Revis; her parents, six brothers and three sisters preceded her in death.
She was born in Van Vleck, Texas, A Negro Settlement, in Bay City. Ruby was raised with a strong sense of family and community; values that she voiced throughout her life.
She attended Hilliard High School in Bay City.  From there she went on to attend Prairie View A & M University, Texas Southern University, obtaining her Bachelor of Science Degree in Political Science with a Minor in Spanish.  She continued her postgraduate education at the University of Southern California. Her quest for knowledge has led her to attend various educational seminars as her teaching career spanned over two decades.
Her work as a HISD teacher at Pleasantville Elementary, Miller Junior High and Hartman Junior High lasted nineteen years. A civil rights activist and matriarch of her family, she firmly advocated for the pursuit of higher education, mentored her students and positively influenced the lives of many.  
Ruby joined her husband Zeb in business by 1960 and they built The Sunnyside Clinic; the first health facility to house a General Physical Surgeon and General Dental Surgeon in Houston. Together they worked and built Poindexter Dental Inc. which she managed from 1972-1998.
Ruby was a Life Member of Delta Sigma Theta Sorority Inc., a NAACP Life Member; a leader in Dental Professional organizations, Civil Rights Organization, Community Organizations, cofounded Loyal Missionary Baptist Church and participated in a host of social clubs, especially the Coterie.
For 57 years she was a fun-loving wife to the late Dr. Zeb Poindexter Jr.  They are survived by three children, Merlene Russell, Eleanor Patricia Dixon, Dr. Zeb F. Poindexter III, her daughter-in law Anna Maria Barba Poindexter, 11 grandchildren, a growing number of great grandchildren, a variety of other close family members, some close friends, kind neighbors, former students, a host of dignitaries and many admirers. 
In lieu of gifts and flowers, donations are encouraged to be made in Memory of Ruby Revis-Poindexter to: 
The Dr. Zeb  F. Poindexter Jr. Chapter of The Student National Dental Association Chapter
Dr. C.D. Johnson, Vice Chairman
Dept. of General Dentistry & Public Health
The University of Texas Dental School in Houston
7500 Cambridge Suite 6416
Houston, Texas 77054 
Wake:
Thursday, August 24, 2023 from 6:00 to 8:00 PM
Loyal Missionary Baptist Church, 3901 N. MacGregor Way, Houston, Texas 77004
Funeral Service:
Friday, August 25, 2023 at 10:00 AM
Good Hope Missionary Baptist Church, 3015 N. MacGregor Way, Houston, Texas 77004
Interment:
Friday, August 25, 2023 at 1:00 PM
Houston National Cemetery, 10410 Veterans Memorial Dr., Houston, Texas 77038
3 entries.
With Heavy Hearts we wish the family prayers for our Aunt Ruby.. Rest in Peace🥲🙏🏽💗
Poindexter Family, Death may end a life but it does not end your love, relationship or memories of her. May God give you strength today and the days to come. My deepest sympathy and prayers. Mildred Ratliff
A Delta Legacy says Publisher