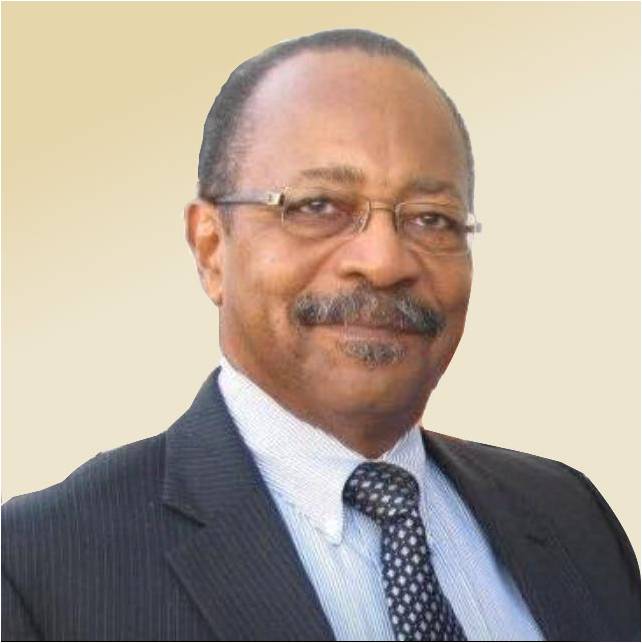 Robert "Scottie" Jackson
September 4, 1942 – December 25, 2020
Robert Scott Jackson (Scottie) was born on September 4, 1942, the first of three children born to Cara Mae and Robert Jonah Jackson. He lived in fifth ward as a young child and moved to third ward in the early 1950s. He attended Bruce and 0Blackshear elementary schools and was an honors graduate of Jack Yates Senior High in 1960. He started his college journey at Oklahoma State University but later transferred and graduated from Lincoln University, Jefferson City, Mo. in 1965, with a BBA in Accounting.
While in high school, Scottie met the love of his life, Judith Taylor. They were married on December 31, 1965. This love story and marriage continued for fifty-five wonderful years. From this union three children were born, Darrin Scott, Denise Charmaine and Dena Michelle.
Scottie's early Christian life began at both Pilgrim Congregational Church and Pinecrest Presbyterian churches. Following Sunday School at Pilgrim, he would go to Pinecrest with his parents. He met many of his lifelong friends during vacation bible school at Pilgrim and as an active member of Pilgrim's Boy Scout Troup 438. Scottie and Judy were members of University Presbyterian Church and in 1982 became charter members of Christ Presbyterian Church, where he served as treasurer. Years later, they united and remain members of Windsor Village United Methodist Church.  In December, 1965, Scottie entered the US Navy Reserve; reported to active duty in February, 1967; and was assigned to ships in the Pacific fleet which often cruised off the coast of Vietnam. His primary assignment was as a data processing specialist (IT today) on the aircraft carrier USS Hornet, the ship that picked up the Apollo 11 astronauts.
After working seventeen years as an accountant at Tenneco, Scottie decided to pursue real estate. He became an agent, broker and appraiser, from which he retired a few years ago.
Scottie was a man and servant of God, a husband, father, grandfather, brother and a friend. Family and friends meant everything to him and he exhibited this through his love, support, loyalty, and concern for everyone. In addition to "Scottie", he answered to "Robert", "Daddy", "Pop-Pop", "Poppy", "Uncle Rob", "Uncle Bob", "Uncle Scottie", "Jack". He is still greatly admired by the youth he coached and mentored, former co-workers, church friends and many others. Yes, he could be brash and outspoken, but that was a façade because the real Scottie was very compassionate, sentimental and caring.
The limitations created by the pandemic did not bother him because he enjoyed the serenity of being at home. His favorite activity always was watching TV, especially sports; and then came social media. He loved being able to chat and see old friends, to reminisce, share pictures, music and spiritually encouraging inspirational pieces.
Scottie and Judy enjoyed leisure and celebratory travel. They attended many milestone events of family and friends throughout the country and shared many personal birthday memories from travels to Niagara Falls, Toronto, Lake Tahoe, Caribbean cruise and other places. Until recent years, they liked quick trips to nearby casinos; but really enjoyed visiting Las Vegas because on many occasions they were joined by friends and family.
Scottie was preceded in death by his parents, Robert and Cara Jackson and his sister, Adele Diane Jackson. He leaves to cherish his memory: his wife, Judith; children, Darrin, Denise and Dena; "the gems of his life", grandchildren, Jonah, Aria and Norii; brother and sister-in-law, Arnold and Shirley Jackson; niece and nephew, Dia and Derek Jackson; sister-in-law, Leana Taylor; niece and nephews, Lori Ledet, Byron and Christopher Taylor; Godchild, Janice Brown; special cousins, Sharon Middleton, Glenn and Vicki Egland; aunts, Freddye Rhodes and Dolores Hemphill; and a host of other relatives
and friends.
Robert "Scottie" Jackson
Funeral Service:
Friday, January 8, 2021 at 11:00 AM
Pilgrim Congregational United Church of Christ, 3115 Blodgett St., Houston, Texas 77004
Interment:
Private