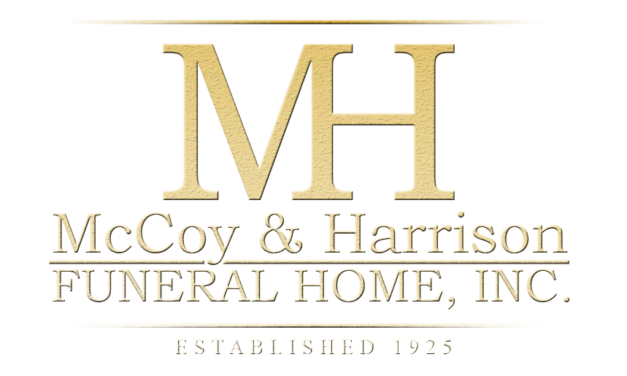 Marie Lee
September 10, 1939  – August 11, 2022
(Click the image to view the full program)
MARIE LEE 1939 – 2022
Visitation:
Saturday, August 20, 2022 at 9:00 AM
Spirit of Life Ministries, 485 Maxey Rd, Houston, TX 77013
Funeral Service:
Saturday, August 20, 2022 at 11:00 AM
Spirit of Life Ministries, 485 Maxey Rd, Houston, TX 77013
Marie Lee's Stream Link:
https://www.youtube.com/channel/UCBF3QtctPCFcjXvwq-2E2Zw
Interment:
Saturday, August 20, 2022 – Immediately following the funeral service
Saint Rose of Lima Cemetery, 2184 Bushville Hwy Cecilia, St. Martin Parish, Louisiana, 70521
Marie Celezia Singleton-Lee was born in Arnaudville, Louisiana on September 10, 1939 to Clifton J. Singleton and Denage Broussard-Singleton. The eldest of two children, she lived with her parents and younger brother in a small home on a farm. Marie attended Carver High School in Breaux Bridge, Louisiana and graduated in 1958.
There wasn't much to do in the country during those days so after high school, Marie and her cousin, Mary Lou Zeno, decided to visit Houston for a couple of weeks. They stayed with their aunt Eula Singleton-Barras, and family while enjoying the city and exploring opportunities. During that stay, Marie went on a blind date orchestrated by Dorothy "Dot" Doucet and met her husband-to-be, Roosevelt J. Lee, Sr.
Marie and Roosevelt continued dating and enjoyed going to church, trips to the beach, and to local venues where they loved dancing together. Needless to say, Marie did not want to go back to Louisiana. On October 28, 1961, Marie accepted Roosevelt's hand in holy matrimony at St. Rose of Lima Catholic Church in Cecilia, Louisiana. They made a home back in Houston, Texas where three children were born to their union: Darlene, Marilyn and Roosevelt, Jr.  Marie was a loving and devoted wife, mother, grandmother and great-grandmother. She always supported and encouraged her children. One of the things they can remember her saying often is, "I have some smart children!"
She enjoyed her family and traveling back to Louisiana to visit her parents and brother (Dennis) and family. She shared and enjoyed many life experiences with cousin and friend Mary Lou (Zeno) Marks, including her entire working career, weekly church services and events, shopping, and cooking ideas.
Marie loved to laugh. She could be heard on the phone speaking Creole French and laughing uncontrollably with her cousin Mary Lou Marks, aunt Eula Barras, and many others. After a hard day's work, Marie also loved to relax and watch a favorite TV show or classic sitcom for a laugh before finishing up the evening with the 10 o'clock news.
The family were members of Our Lady Star of the Sea Catholic Church for many years. Marie and Roosevelt later joined Wellspring Church International in Richmond, Texas where she was a consistent godly presence and served as a greeter. Marie never had a harsh word for or about anyone; she was always peaceful and loving to everyone who knew her.
Throughout her career in Houston, Marie worked at Sterling's, Pearl Pillow, St. Regis, and Union Camp, where she made lifelong friendships. At home, she was an excellent cook and baker. Smothered chicken or hen with okra, rice, and baked macaroni were only a few of her specialties. She also made delicious German chocolate cake, chocolate fudge, "dump cake", and "pecan candy" (a.k.a. pecan pralines). She was a very good seamstress as well; her work can be seen in her children's grade school pictures.
After a 2005 fatal traffic accident took her father, brother, sister-in-law and uncle, Marie took in and cared for her mother Denage Singleton until her passing in 2012. It was not long after that she, herself, would begin showing signs of decline.
After several years of battling dementia, Marie went home to be with her Lord and Savior on August 11, 2022. She was preceded in death by her parents, Clifton and Denage Singleton, and her brother, Dennis Singleton. Marie is survived by her husband, Roosevelt Lee, Sr., her daughters, Darlene Barber (Kevin) of Richmond, Texas and Marilyn Lee of Houston, Texas, her son, Roosevelt Lee, Jr. (Edie) of Missouri City, Texas, seven grandchildren: Kevin Barber Jr. (Kaelyn), Brittany White (Dexter), Justin Barber (Adrianna), Maegan Lee, Ryan Lee, Zachary Lee and Elijah Lee, five great-grandchildren: Dexter White Jr., Xavier White, Mirrick Spencer, Kahlani Barber, Kaliyah Barber, and a host of nieces, nephews and cousins.
Her memory will live in our hearts until we meet again!
3 entries.
May God bless you and your family during your time of grief. Please accept our deepest condolences for your loss. Mrs. Lee will be missed by many. "R.I.P."
To Roosevelt and family - In this sorrowful time we send our heartfelt condolences and prayers that everything you loved about Marie is a comfort to you when you're missing her the most. May God rest her soul peacefully in the light of heaven.
I extend lots of love to my family in Houston. My Aunt Marie was the definition of beauty. She was a beautiful woman, inside and out. I watched her take on much pain with what our family has been through, but not once, to my knowledge, did I ever witness her complain about anything. She took it all one day at a time. She was a phenomenal woman and the sweetest anyone could ever imagine. She was gentle, generous, and loving. Her spirit brought me peace with everything. I KNOW she's in a place she longed for. So, to Darlene, Marilyn, Jr., Britt, and the rest of the grandkids, KNOW she WILL always be with you. To my uncle Roosevelt, your "SugaBabe" WILL forever love you.