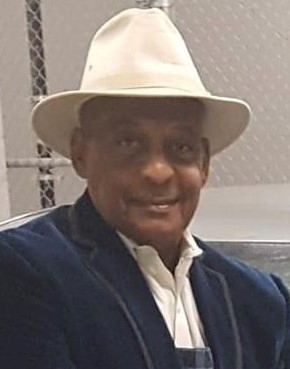 James E. Rucker III
January 23, 1950 – January 29, 2021
On Friday, January 29, 2021, James Earnest Rucker III, loving father, grandfather, brother and friend passed away at age 71.
James was born on January 23, 1950 in Houston, TX to James Earnest Rucker Jr. and Helen Glenn Howard. He attended Houston Public Schools and graduated from the historical Jack Yates Senior High School in June of 1967. He received a swimming scholarship to attend Johnson C. Smith University in Charlotte, NC directly out of high school. On June 6, 1980 he married Eileen Elizabeth Lawyer (Palermo). They had two children, Elizabeth Cecelia Rucker (Burgos) and James Earnest Rucker IV. He received his first degree, an Associate of Arts from San Jacinto College in May of 1991, his second degree a Bachelor of Arts (Spanish) from Texas Southern University in May of 1998, and finally the degree of Master of Arts (Counseling) from Prairie View A&M University in May of 2001. His thirst for knowledge led him to pursuing a Doctoral Degree from Texas Southern University as well. 
James had a passion for swimming. He competed in competitions all over the country throughout his life, including placing in the Senior Olympics. He loved the city of Houston and the neighborhood he grew up in, always running into someone he knew wherever he went. He was a die hard Dallas Cowboys fan, win or lose, and you could always catch him sporting some fan gear. He was known by friends and family as "Brother", "Gatorman", and "Tex". 
James was preceded in death by his father James E. Rucker Jr., his mother, Helen G. Howard, and his sister Cecelia K. Rucker (Marlin). He leaves his cherished memories to his wife, Eileen E. Lawyer (Palermo), his children, James E. Rucker IV, Elizabeth C. Rucker (Burgos),and son-in-law Raymond P. Burgos Sr., his grandchildren, Raymond P. Burgos Jr., Derrick D. Felton Jr., Brandon R. Burgos, and Allan N. Green, his sisters, Thelma E. Demerson (husband Larry), Rochelle D. Rucker, his brothers, Ronald A. Rucker (wife Diana), Rhett R. Rucker, his nieces and nephews, Audra L. Page, Helen C. Marlin, Ryan Rucker, Summer Rucker, Tellas Woods, his favorite nephew, Robert J. Coleman, and a host of family, friends, and loved ones. 
7 entries.
I am so saddened to learn of Mr. Rucker's passing I worked with him at the soccer stadium. He was always pleasant and always had an encouraging word. My prayers go to his family and friends..
My condolences to James Family He was a good friend of mine and my twin brother Sharone Mitchell who passed last year.God be with the family Sherrill Renee Mitchell Levy. ❤
Sorry you had to leave us much to soon, but pain you no longer have. Up there in the Heavens swimming I bet. God provides a place for us who believe and I know he did for you Pavo. I will never forget our intellectual talks, on many subjects, and line dancing. You will be missed my friend, and remain in our thoughts always.
To the Family My condolences and will keep praying for your Strength RIP Cuz James Rucker
It is with heartfelt sadness I extend my deepest sympathy for your loss. GOD BLESS AND COMFORT the entire FAMILY. MUCH LOVE 💔🥺
To the family. We are so sorry for your loss. We will continue to keep you in our prayers. We will pray for you to have strength to get through this. I know it is hard.
I love you so much Dad and I will miss you every single day. I still hear your voice in my head giving me your special kind of wisdom lol. I will keep your memory alive with your grandsons and their children and so on. I know you're showing out in Heaven with some Now n Later Gators and the flyest suit and pinky rings. Until we meet again ❤️