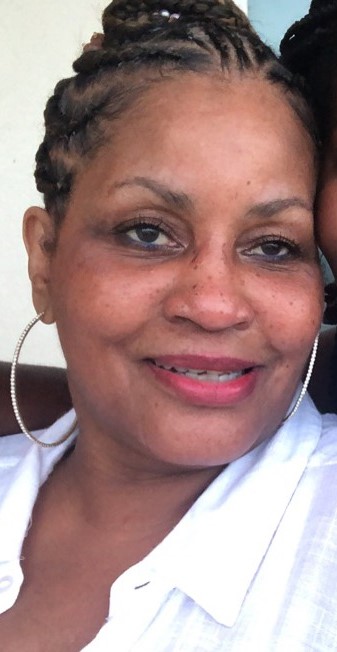 Jacqualyn Elaine Smith-Waters
October 28, 1952 – November 18, 2020
Viewing:
Friday, November 27, 2020 at 9:00 AM
McCoy and Harrison Funeral Home, 4918 Martin Luther King Blvd., Houston, Texas 77021
Funeral Service:
Friday, November 27, 2020 at 11:00 AM
McCoy and Harrison Funeral Home, 4918 Martin Luther King Blvd., Houston, Texas 77021
Interment:
Friday, November 27, 2020 at 2:00 PM
Houston National Cemetery, 10410 Veterans Memorial Dr., Houston, Texas 77038
21 entries.
Rest In Heaven You will be missed!!!
Ms. Elaine the true life of the party! I have known you since I was a little girl. I was able to share many memories with you and Amber dating back to my piano recital. You were apart of my family and a true friend to my mother, Deltres. You will be missed! Your laughter, your fashion, your spunk and your love can never be replaced. I will hold on to the many memories we shared and the many photo shots we had. I have so many memories to hold onto until we meet again. I love you 💜
RIP. You will be miss. 11/27/2020
Meet you at Cullen Jr. It have been a beautiful adventure. We share together. You will be misss. RIP.11/27/2020
You will be truly missed.Rest in peace my sister.
May God bless and keep the family during this most difficult time.
My condolences to your family. Praying for strength during this time.
To Elaine's family and friends: we extend prayers that your loving memories will sustain you. May her light always shine in your hearts, knowing that she rests in eternal care with those loved ones who transcended before her and who now welcome her into the holy realm to take up her Crown of Glory. To Clinton Earl: As your sister & brother from other mothers "We Got You Brother"!!! Peace and Blessings. Lovingly submitted by: Michelle and Earnest B. Goodrich, Sr.
I have known Elaine for 54 years.She will be missed.One word to describe her would be genuine.Our condolences to her family.
Ervin and I are saddened by the death of our dear friend and church member Elaine. She had a gentle and uplifting spirit and always had something funny to say. Joe and Elaine had a friendship that spanned over 40 years. She will be missed. Rest in Heaven Dear Friend.
The Johnson family yall have our deepest sympathy of the loss of your sister Elaine. Our prayers are with you. We love you all and praying 🙏 for you.
To the family, our sincere condolences. Elaine will surely be missed, however, she left us all wonderful and joyous memories. A true blessing to behold. You are all in our prayers. Love you all. Freda, Evette, and family
Our condolences and prayers go to The Smith Family. Rest In Peace, Elaine. -Love, CGC Greeters Ministry
I can only thank God for allowing us the opportunity to travel and create a Sisterhood for 40 years. You will be truly missed but never forgotten 💔
Wow, we are totally stunned by your transition. You were not only the LIFE of any of the parties, you were the party. We can hear that laughter of yours a mile away. You were a true firecracker, which is why people were so drawn to you. We were blessed to have you for the short time we did. As selfish as it would be for us to ask for one more minute, one more party, or one more family reunion with you, we'd definitely appreciate it. However, it's apparent the Lord needed you far more than us. May your stories and legacy continue to keep us during the times of grief. To say you will be missed would be an understatement. Until we meet again ❤
So sorry for your loss family. .Elaine was the life of the party. The Johnson Family Reunion will not be the same without you. Prayers and condolences to the family. We love you all. Willie Robinson's Family!!
My deepest condolences. You will be missed. All the laughter and joy you brought with you. Rest in Heaven. Stephenia
Rest In Peace and Love You Always
I am so sadden to hear of Elaine's passing. My heart and prayers go out to her family. I have know Elaine since elementary school and we were the best of friends. Her personality, smile, and witty and mischievous behavior paralleled mine and that's what drew us together as friends. She was one of a kind. Never a dull moment. Although I haven't seen her in a while, I will miss this wonderful human being. Lord have mercy on her soul and Lord bless and keep her family during this difficult time.
Delores Woolridge Lewis & Family