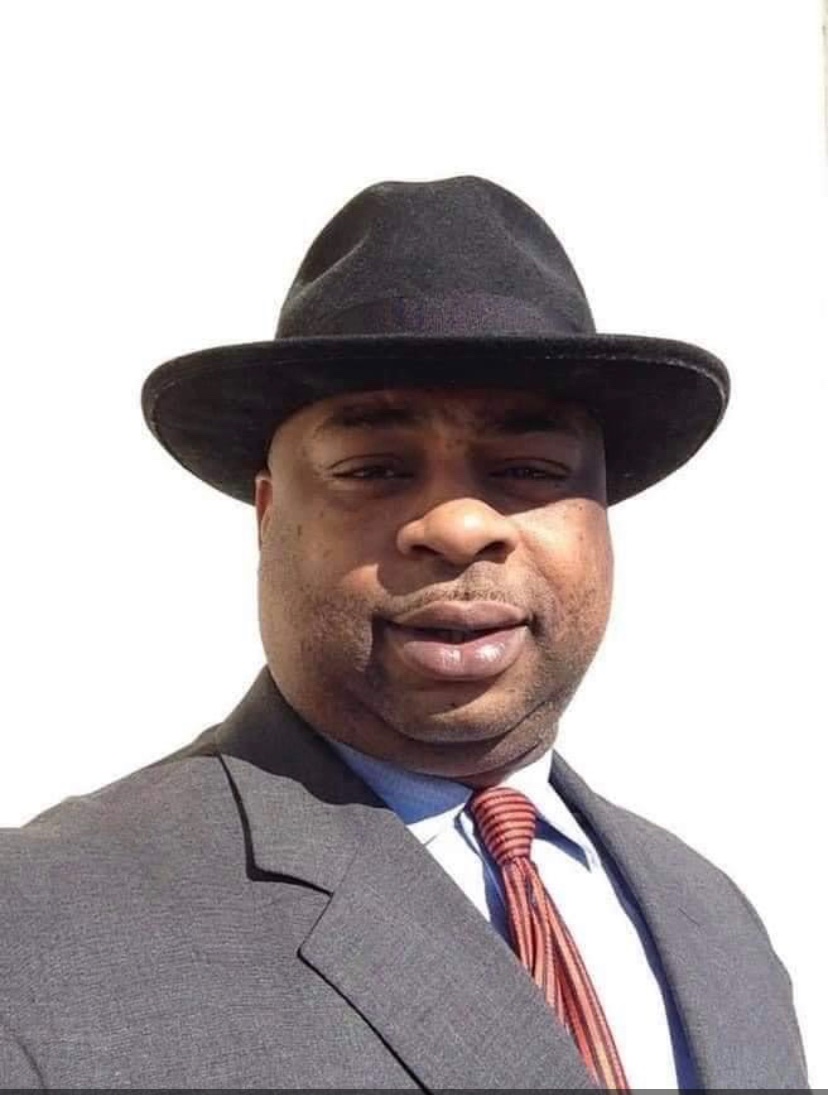 Quentin Bowie
October 12, 1972 – November 12, 2020
Click on the image to view the obituary

Quentin Bowie 1972-2020
Quentin Keith Bowie commonly called Bowie, QB, or KeKe was born
on October 12, 1972 to Barbara Dianne Brown of Houston, TX. Quentin
attended Garden Villas Elementary, Woodson Middle School and
graduated from Evan E. Worthing High School in 1991. He furthered his
education by attending Texas Southern University with studies in Psychology.
He later graduated from Immanuel Temple School of the Bible with a
bachelor's degree in Christian Studies and a master's degree in Divinity.
Quentin married Tynikka Crawford on October 12, 1996 and to this union 3
beautiful children were born Peyton, Lauryn and Quentin, Jr.
Quentin grew up in Williams Temple COGIC where he accepted Christ. He
was an active member of the Youth Choir, the Drill Team and Youth Alive
and later became the Youth Leader. Quentin and Tynikka both had a heart
for the youth and they worked tirelessly in the ministry together. They would
later leave Williams Temple C.O.G.I.C. and join with David Montgomery
Ministries which is where Quentin accepted the call to ministry and was
ordained as an Elder. Upon accepting the call to ministry, his desire
increased to learn more. Quentin joined Christ Temple C.O.G.I.C and
served there until they found New Heart C.O.G.I.C.
Quentin was employed by DHL Airways and built lasting relationships there.
He would later join Southwest Airlines where he worked until his demise.
Quentin's willingness to serve was his greatest asset and he has left an
indelible mark on this world.
Quentin was liked, loved and adored by all who met him. He had an
infectious smile, a loving spirit and was willing to help anyone. He had what
we call the "Gift of Gab", he could hold a conversation with anyone and
gain your trust. Quentin was a great confidant, encourager and friend.
Quentin made his grand entrance in heavens gates on Thursday,
November 12, 2020 at the age of 48. He was greeted in heaven by his
mother Barbara Brown. He leaves to cherish his memories, his wife Tynikka;
his daughters: Peyton and Lauryn; son: Quentin Jr.; his sister: Tanya Bowie
Gay; brother in law: Corwin Gay; in-laws: Frank and Johnnie Crawford; 2
brothers-in-law: Frank Crawford, Jr. and Derrick Crawford; 2 aunts: Lynda
Bluitt and Clora Luckey; 2 uncles: Walter Brown Jr., Neil Williams and host of
relatives and friends who loved him dearly.
Visitation:
Friday, November 27, 2020 at 9:00 AM
Good News Church, 8400 Boone Rd., Houston, Texas 77072
Funeral Service:
Friday, November 27, 2020 at 11:00 AM
Good News Church, 8400 Boone Rd., Houston, Texas 77072
Interment:
Friday, November 27, 2020 – Immediately following the funeral service
Houston Memorial Gardens Cemetery, 2426 Cullen Blvd., Pearland, Texas 77581
6 entries.
Q, you were truly a amazing friend. It has been difficult not being able to talk to you for the last 6 months. I will forever treasure the bond we share. You were one in a million. I love you my friend, but God loved you more.
My condolences to the Bowie family.GOD is picking the best Rose's from his garden, you keep in mind the good times and the love. May GOD bless you all.
To the Bowie Family. My thoughts and prayers are with you guys during this difficult time.
To the family of Quentin, he was a really good friend. I'll miss our conversations and him always yelling out "Langston Hughes" when I'd see him at work. I will keep praying that God helps your family heal.
Greg, I am so sorry to hear about Ed's passing. He was so much fun to be around and such a great guy. My thoughts and prayers are with you.
Our prayers are with the Bowie, Brown family. May God continue to comfort and strengthen you today and in the days to come. Rory and Shirley Murphy