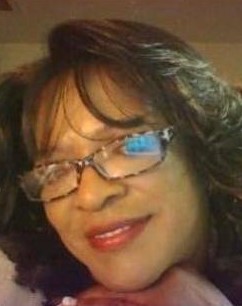 Dorothea Malone
March 10, 1951 – February 2, 2021
Dorothea Malone, 69, of Houston Texas, passed away on 02/02/2021, surrounded by her friends and family.
Dorothea, born on 03/10/1951 to James E Butler and Evalena Rigmaiden, in Anson, Texas, immediately brought joy and laughter into the world.
She had a long and distinguished career and rose to a respected position at Santa Maria Hostel and was a much-valued member of the team. She will be sorely missed by all her colleagues.
Dorothea was a fiercely dedicated mom to both of her children, raising them to go on to accomplish great things. Family came first and was above all else to Dorothea, a value she instilled in all those around her. The void left by her absence is impossible to fill.
Dorothea was predeceased by Evalena Rigmaiden. She is survived by her daughter, Charlotte Malone-Jones, son, Tom Malone, daughter-in-law, Carol Malone, and grandchildren,  Gabrielle Ortega and Taylor Allen, Christopher Malone, Emily and Rebecca Wallace and multitude of family and friends.
For the safety of all loved ones during this current pandemic, the family has decided to suspend the service until such time that both family and friends can safely congregate to pay their respects to Dorothea Malone.
We encourage you to visit the McCoy and Harrison website and leave your thoughts and prayers on the online guest book for Dorothea Malone.
28 entries.
My condolences to the family. I will never forget those times when we came and visit during the summer. You will be missed, RIP!
Rest well my dear Sister-in-Love. I will miss our calls and long conversation. Sleep well.
My dear neighbor I was heartbroken to hear that you were gone, my family and I will truly miss you. You were the kindest, sweetest person and so loving always to me and my family. Rest well beautiful Dee.
I will forever miss our texts about showing that cousin genuine love & your gentle zest for life!!!! I'm so glad to see you @ the last Family Love Reunion & at the Xmas Family Zoom Meeting ❤️ I will always remember our shopping & love for purple purses 🥳Until I see you again; enjoy your Heavenly wings 😇 You are so loved & your soft voice will be missed tremendously here on this Earth; I kept waiting for my text and I'll always remember the trip we made (wish there were more) I had so much fun laughing w/u💕Ya Forever More from Fatty & whole family on Cissy's side
It broke my heart when I was told you were no longer with us. I know your love for us will continue infinitely and keep us all strong. Nothing I can say here will do justice in conveying the positive impact you had on all our lives with your loving nature. I'm so happy I had an opportunity to make many memories with you despite an ocean separating us. You won't be forgotten.
I called her Mom and she called me daughter. She welcomed me into the family and was always there to talk to. She would always listen. She loved her children and grandchildren and I know she was so proud of us all. She always told us so. Mom was a woman to look up to, to admire and her ability to always look her best in any situation is something I can only aspire to. Mom was an honest, straight talking woman and when she talked, people listened. She was wise and hard working and a role model to her grandchildren. She is gone too soon. We miss her phone hugs, her voice, her laughter, her strength. We miss mom. We love her and will never ever forget her.
Dorothy my loving cousin I will miss you dearly. I will miss hearing your contagious laugh and just your loving voice. I wish was able to visit you before you got called home. Now may your rest and peace and continue to shine like the angle you are. I love you cousin jaszy - cissy's babygirl
Dear Andre and Charlotte. It made me sad to hear that your lovely Mom had gone on to Glory. I will definitely remember many of the good times our families shared! My prayer is that God will continue to bless and strengthen you as you adapt to a new normal; but always remember... a mother's love is forever!
Dorothy and I are first cousins. She and I have been connected over the years mostly through phone calls and visits (when she came to check on Uncle Bob). I will miss her dearly and cherish the times we spent reminiscing. Dorothy was a good friend and always encouraging to all that she knew. To Charlotte and Andre and grandchildren...She was especially proud of you. She love you and she knew that you loved her. You are her legacy and she will live through your sweet memories. My thoughts and prayers are with you always. Rest in Heaven Cousin.... Tracy
Denee will always have a special place in my heart all my life I've always known her to be kind and sweet and easy to love as family....very soft spoken...our family has always adored her and she will truly be missed! Love and Miss you Cuz..
To the Malone family. You have our deepest condolences and sympathy. May God grant you peace during your time of grief. Freddie and Rose Dobbins
God Bless Dorthy and her family. Let the grace of God rest and abide with all of you.
Charlotte & Andre...so sorry for your loss. I am so missing your Mom and our weekend conversations. God sustained her as she fought until the very end....no more suffering or pain now. Cousin Dorothea had such a quiet spirit and personality, never complained. As I fondly remember her, I think of our last text/conversation about "IOU" - never give in, never give out & never give up!! So many great memories of my soft spoken cousin and our special family bond. Love & Hugs and forever in my heart. Yum & family💕
The Jackson family though and prayers to you
My deepest condolences to DeeDee's family!!! May the Lord give you the strength to understand that Dee is now seating next to God smiling and watching over you. I am Dee's old friend from her University of Houston days. She was the nicest, understanding, loyal and most caring friend I ever knew! I will miss my friend dearly. May The Lord Grant Her Place in Heaven to continue watching and praying for you! She will always have a place in my heart! Raul Vasquez
Dorothea and I met in first grade. I remember her forever she was always there. She was always neatly dressed. Her hair was combed neatly. She always had a very nice smile. She was smart mostly mind her business. I will miss the late night phone calls we had. She and I reconnected this year again starting a late night call about 2:30 in the morning. I cherished our conversation. The last conversation we had sharing scriptures was coming to my house in Paradise with her mother to visit me and my mother. In my rose garden having tea and gingerbread. Revelation 21:4 talk about the end of death and pain. I look forward to Paradise to see her again. Family you will see her again. To know more go to jw.org.
She was always so kind and welcoming to our family, and will be dearly missed.
Dorothy is going to truly be missed! She was not only my first cousin, she was my sister, my friend. We had similar personalities, shared some wonderful memories, and she had that Dobbins sense of humor that I loved. Dorothy you are free, no more pain, you have gained your wings. Go fly high and let everyone know you are just peachy! Forever in my heart, ,"Cissy" ❤
My friend, I will miss you dearly. Your conversations and all of the good good times we shared together. Now since you knew God and I know God, I'm just convinced we will see each other again. My heart and everything within goes out to Charlotte, Andre and the grandchildren, who I know you love dearly. May God bless your soul. Berlin
Sharing in the sadness as we remember Dee. Sending healing prayers and comforting hugs to all who loved her. May the Grace of God be with us.