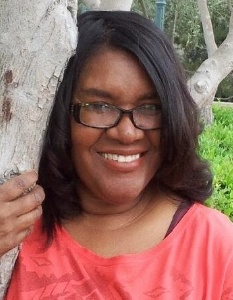 Sharon Dones
September 4, 1954 – August 29, 2022
Visitation:
Friday, September 2, 2022 at 10:00 AM
Good Hope Missionary Baptist Church, 3015 N. MacGregor Way, Houston, Texas 77004
Funeral Service:
Friday, September 2, 2022 at 11:00 AM
Good Hope Missionary Baptist Church, 3015 N. MacGregor Way, Houston, Texas 77004
Interment:
Friday, September 2, 2022 – Immediately following the funeral service
Houston Memorial Gardens Cemetery, 2426 Cullen Blvd., Pearland, Texas 77581
17 entries.
My Condolence So Sorry For Your Loss. Sharon Was Such A Nice A. Wonderful Person.. She Was My Madrid Of Honor In My Wedding. Praying For You All. She A Die Hard Cowboys Fan, You And Dennis. Rest In Peace My Friend. LOVE Kitty.
I had the honor of working alongside Ms. Dones as partner teachers in my first two years of education. She was a great mentor and had a huge heart for all of the students she came across. She taught with great love and showed her passion for teaching inside and outside of her classroom. She will be dearly missed but never forgotten
Ms.Dones Was a incredible teacher who impacted so many lives inside and outside the classroom and truly will be missed. So glad that Dylan had the opportunity to be taught by you at St Joseph
Nelvin and Gwen Mosley To the Family we send our Deepest Sympathy. May God Bless and strengthen you all in this time of sorrow. God Can God Will
You are truly missed, Ms.Dones. I love you! She was a true friend to me.
You will miss...Rest in peace.
I was lucky enough to work with with Ms. Dones at St. Joseph Regional Catholic School. I got a chance to see what an awesome woman she was. I will miss her dearly. She was a Dallas Cowboys Fan🏈
My Most Sincere Condolences to Miss Dones Family May God Strengthen and Keep You during your time of Sorrow.
Janet and I send our very sad condolences to Sharon's Family's and friends. Sharon, Rest In Peace and I know that you will be cheering for our Cowboys from up in Heaven!!!
Rest in Peace my friend you will be missed.
My children had the pleasure of being in her classroom at St. Joseph Catholic School, and I the opportunity to know a beautiful person. The lessons she taught went beyond the classroom and can never be forgotten. She was a wonderful teacher with an infectious smile. The wisdom she helped bring to so many children will live on. Ms. Dones, rest In peace and rejoice in the loving arms of our Lord as we hold memories of you close to our hearts.
Sharon and I attended school togather. She was such a beautiful person,with a heart of gold, and a smile you will never forget.To the Family we send out deepest sympathy.Rest Well My Friend.Forever In Our Hearts
Sharon and I worked together for several years She was my cheerleader and always had a positive attitude Her kindness and love of teaching touched the hearts of her many students I know that Sharon will always be in my heart. God bless her!p
Rest in Peace my friend, you will missed.
Dear Family, I worked closely with Sharon at St. Joseph Catholic School, and we enjoyed a wonderful time teaching together! Sharon inspired, encouraged, and laughed with her students! We all loved her! Mary Fontenot
I am praying for your strength. Love Theresa. I worked with Sharon at Saint Joseph School in Baytown.
larry, gail,joyce, steve rest in peace my sweetie. you were my dearest friend. we love you