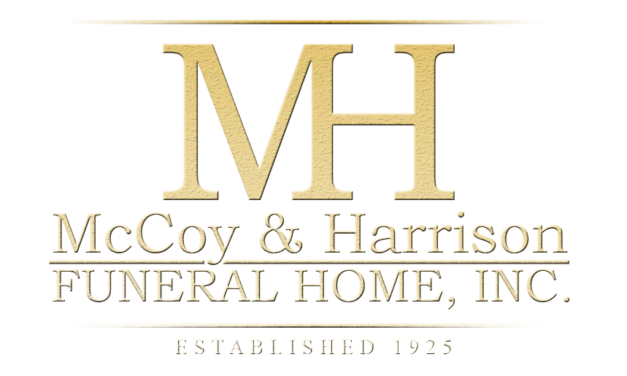 Samantha Taylor
May 28, 1973 – April 4, 2019
Wake Service:
Friday, April 12, 2019 from 7:00 to 9:00 PM
McCoy and Harrison Funeral Home Chapel, 4918 Martin Luther King Blvd., Houston, Texas 77021
Funeral Service:
Saturday, April 13, 2019 at 1:00 PM
McCoy and Harrison Funeral Home Chapel, 4918 Martin Luther King Blvd., Houston, Texas 77021
34 entries.
With Sympathy...Thinking of you in these difficult times sending love to my family. Mae, Rosa Mae, Cynthia, Verna Mae and Gee Rose
Praying for Mr. Charlie's family and cousin for strength and peace.
My greatest Sympathy to the family. I will never forget the times we had together. Remember he is gone to be with his heavenly father and he will reign with Him. His charge for this earth is over, his work is finished. It was good but now it will be the best. Do not be sad, he has overcome this world and gone to his mansion in the heavens. Love you always, Belverly Powell-Childs
You were a great, fun and very loved uncle! You will surely be missed. Love always, your niece
To Mother Ruth Thomas We are very sorry for your lost. Thank Jesus that he has given us the assurance of his resurrection. We are praying for you and the family. Earth has no sorrow that Heaven cannot heal.
Sending prayers to the Bankett Family. On the loss of your love one. Geranium Johnson & Early Johnson and Family.
Charlie, I am praying for you and your family, and that God will give you the strength to see you through this difficult time.
Deepest Condolences to the Taylor family. I met this family a year ago and I feel in love with you all. A true and genuine person who loved her kids and helping others. You will be greatly missed.
Sorry for your loss. May you find "comfort from the God of all comfort...." 2 Corinthians 1:3-4. He has promised to end all suffering and pain. Revelation 21:4.
My condolences to the Taylor family. It is so weird not receiving my morning call from you. My big sister and close friend you will be missed. May God give you big enough wings to fly and watch over your precious children and all of your loved ones. 🕊
My condolences to the family. Sorry for your loss.
I'm very sorry for your loss. May you find comfort in God's promise to eradicate sickness and death forever. Revelation 21:4 says, He will wipe out every tear from their eyes and death will be no more, neither will mourning nor outcry nor pain be anymore. The former things have passed away. - Isaiah 12:2; 33:24. www.jw.org.
Heaven has gained another angel. God always gives us rainbows after a thunderstorms May God's peace be with you and your family during this time of grieving. Lisa just know that your mom is in a better place and one more star will shine bright in the sky. Ms Jessie just graduated and she has her diploma her Heavenly Wings So fly on Ms Jessie fly on you made it !!! Bittersweet.
My condolences to the family 🙏🙏🙏. God called home his angel. She is watching over her kids. RIP MS SAMANTHA 🙏🙏🙏. FROM MS. JACKIE AND REMIE....
Rest in Heaven Samantha ..I'm really going to miss you... I love you so much Thank You for the Relationship and Friendship you and I had.. You will Never be Forgotten Love You Uncle Ray
May God keep the Chizer family in his comforting hands,our prayers are with you and your family. The Hillyer family
Mrs. Charlotte Chizer was beautiful inside and out. Our prayers are with the Chizer family as they adjust to life without Mrs. Charlotte. May you all find peace and comfort in the memories you share and know she continues to live on in you.
Our condolences to the Chizer family. May your precious mother Rest In Peace. ❤️🙏🏼❤️