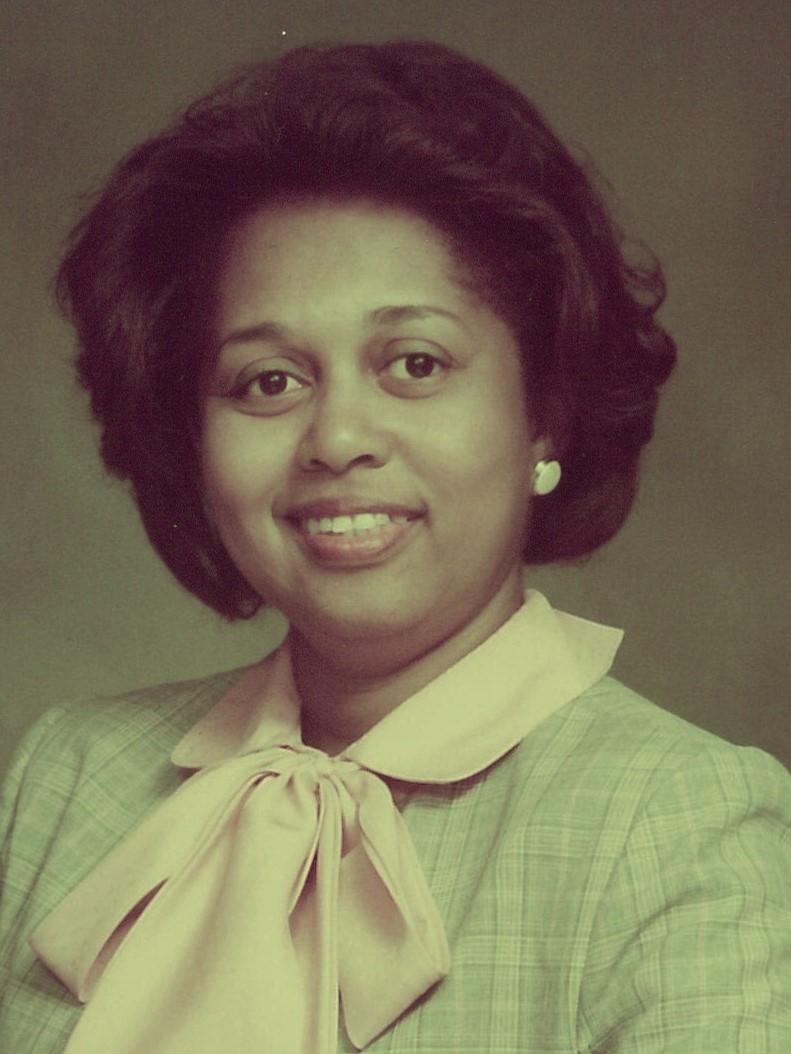 Billie Manning Cox
November 23, 1940 – January 20, 2021
Billie Faye Manning Cox was born November 23, 1940 in Houston, Texas.  She was the first child of Vera and James Manning.
Billie was a proud graduate of historic Jack Yates High School where she was a leader of the JW Ryan Kadettes.  After high school, she earned a business degree from Texas Southern University.  Having exhibited reliability as a student and a high work ethic, she quickly acquired employment at the university, moving into higher levels of responsibility in the Business Department, eventually retiring as Comptroller.
From childhood to adulthood, Billie was an active member of Trinity East United Methodist Church.  There, she served faithfully and continuously in numerous youth development roles including Sunday School teacher and superintendent, and Vacation Bible School Coordinator.  She also served as lay leadership roles on the Finance Committee and was a faithful member of The Gleaners.
At Trinity East she met and married her devoted companion and husband, Rev. Dr. Joseph F. Cox.  Known by all as an inseparable team, Billie and Joseph were committed community advocates, avid patrons of the arts, and ever-ready-to-go travelers.  During their joint retirement years, their days were often planned around watching their favorite television show: "The Young and the Restless".  In 2015, Joseph preceded Billie in death.
In addition to her service to Christ, Billie was a member of the Alpha Kappa Omega Chapter of Alpha Kappa Alpha Sorority, Inc.  Her best loved hobbies were crocheting, needle point, bird watching, playing her Hammond organ and cooking.
During her final years, life changed but never waned.  She was a member of First United Methodist- Houston, where she enjoyed being part of the One in the Lord Sunday School Class.  Among other ventures, Billie enjoyed visiting family, creating dance moves with her granddaughter, and living at the Watercrest at Shadow Creek Ranch Active Retirement Community where she frequently participated in a variety of activities and events.
Billie is survived by her only sister and best-friend-forever Sandra Miller, six adult stepchildren and grandchildren, numerous nieces, nephews, cousins and an uncountable number of dear friends.
Visitation:
Wednesday, February 3, 2021 at 11:00 AM
First United Methodist Church, 1320 Main St., Houston, Texas 77002
Funeral Service:
Wednesday, February 3, 2021 at 11:30 AM
First United Methodist Church, 1320 Main St., Houston, Texas 77002
Interment:
Wednesday, February 3, 2021 at 2:00 PM
Houston National Cemetery, 10410 Veterans Memorial Dr., Houston, Texas 77038
Live Streaming:
The link for the online service is:  http://fmhouston.com/online
3 entries.
My deepest condolences. I remember a warm, educated, fun loving woman. About her Astros, " We love them, even if they don't win!" This was in the early years. I know she celebrated the championship years with joy. I pray that Sandy is comforted and knows these bodies wear out, and are often damaged for whatever reason of life, but the real person..the spirit lives on..Rest in Heaven.
To Sandra: I am lost trying to find the words. All I can do is remember that we were children that grew up together. We played together and loved each other. Billie had a quietness that was always needed when I got out of hand. Smiles. I shall always cherish our times growing up. Now our pictures mean more than ever before. I can hear your dad saying Billie Fay, Sandra Jean, Betty Jo And Anita Carol. That was family for us. Rest well my friend. And prayers for you Sandra Jean. Peace and Love, Betty Jo
May you be with Jesus may your family know they will see you again