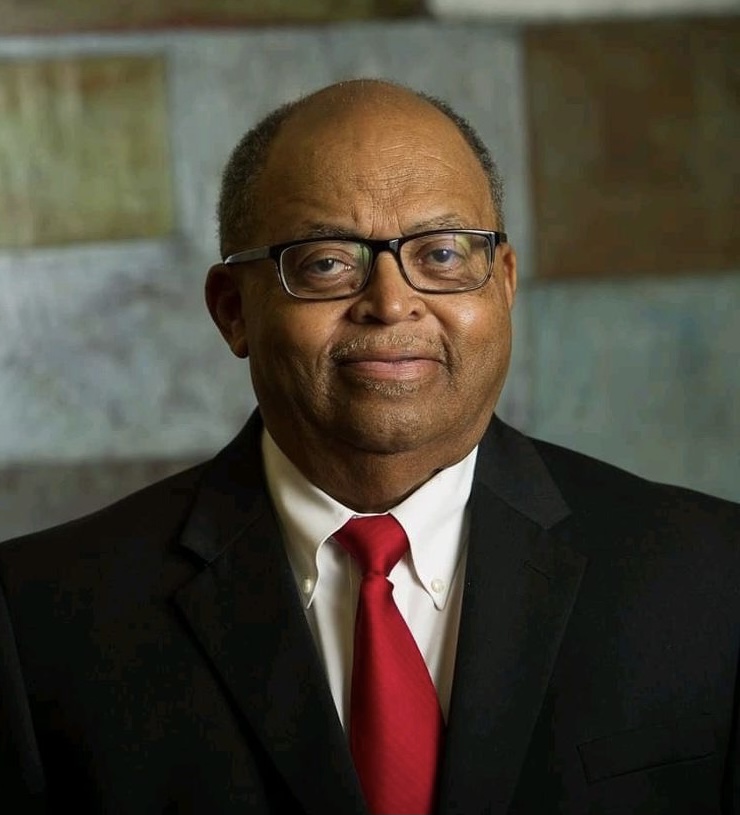 Lee Keeton Jr.
January 18, 1948 – January 14, 2021
Mr. Lee Elvin "Bubba" Keeton Jr., son of the late Cornelia Ray and Lee Elvin Keeton Sr. was born January 18, 1948 in Texarkana, AR. He graduated from Booker T. Washington H.S. of Miller County in 1964.
At an early age, he professed his faith in Jesus Christ and joined St. Paul United Methodist Church. During his adult years, he was a dedicated member of Hope Church Pearland, where he served faithfully in the Men's Ministry as a part of Hope Nation. He joined the United States Air Force in 1966. He was a Sgt. E4, where he was stationed at McGuire AFB, New Jersey. His home base was in Wiesbaden, Germany where he joyfully made lots of memories that he shared with family and friends.
Upon returning, he was united in holy matrimony to Shirley Mixon 1975. Mr. Keeton graduated from University of Texas – Dallas with a Bachelor's in Accounting in 1992. While residing in Dallas, he worked for CIT Finance and Bank of America while starting his real estate career.
As a lifelong fan of America's team, THE Dallas Cowboys, he has been a season ticket holder for nearly 30 years. As a result of his generous spirit and pleasant personality, he shared his enthusiasm for the Cowboys by attending games with his family and friends and making lifelong connections with fellow fans.
After moving to Houston, Texas he worked for Harris County Criminal Court Collections. He became the first African American and the first African American male manager of the Criminal Collections Division of the Harris County District Clerk's Office. One of his career accomplishments was the implementation of a collections program that is still utilized today. He retired as a Regional Collections Specialist – Houston Region at the Texas Office of Court Administration in 2017. He continued his real estate career and was loved by his clients. His life was a legacy of love and dedication to family and friends. As a man of integrity, his actions exemplified his words with a life of service by joining Kappa Alpha Psi Fraternity, Inc. in June 1996. He was a charter member of the Pearland Manvel Fresno Alumni chapter. He was loved so well by so many and his influence will forever remain in the lives of all who knew him, especially his nieces and nephews and their children. The sudden departure of "Bubba" on Thursday, January 14, 2021 in Manvel, TX has left a tremendous disproportion.
In his later years, Lee enjoyed the beautiful company of Ms. Ruth Middleton, his beloved sweetheart. Together, they found a joy unspeakable.
He was preceded in death by his parents, Cornelia Ray and Lee Elvin Keeton Sr., his older sister, Cornelia Ray, niece, Stephanie Canida, and grandnephew, James Cioffi Keeton Jr.
His charismatic life will forever be cherished in the lives of his siblings: James Andrew "Skeet" (Mary "Chick") Keeton of Texarkana, TX, Lay Preacher Jesse Jerome "Butch" (Jessie) Keeton of Texarkana, AR, and Dorenda "Doe" (George) Truett of Houston, TX, Mary Helen Pickett-Reeves (play sister) of Texarkana, AR. Nieces and nephews: Patrick Williams (Dionne), Demetria Spencer, Tina Richardson, Jeri Matlock Barnes, James Cioffi (Jasmine) Keeton, Kimberly Perry (William), Javon Jerome Keeton, Jerica Lee Daralynn (Maurice) Hamilton, Joshua Andrew "Gosh Josh" (Jenee') Keeton, Che Lerome Keeton (God-son), Julius Owens (Tochi) Keeton, Cornelia Ray Keeton; a special God-son Avery Owens Keeton Hornsby and God-daughter Eryn Robinson; a host of cherished grandnieces and grandnephews; his beloved sweetheart, Ms. Ruth Middleton and a wealth of devoted cousins, friends and colleagues.
Wake:
Wednesday, January 20, 2021 from 5:00 to 7:00 PM
McCoy and Harrison Funeral Home, 4918 Martin Luther King Blvd., Houston, Texas 77021
13 entries.
Our sincerest condolences. We are keeping your family in our prayers. Ella Sampson Thompson, Gracie Walker Larkins, Monica and Henry Guidry
Our sincerest condolences. We are keeping your family in our prayers. Ella Sampson Thompson, Gracie Walker Larkins, Monica and Henry Guidry
Our sincerest condolences. We are keeping your family in our prayers. Ella Sampson Thompson, Gracie Walker Larkins, Monica and Henry Guidry
My condolences and prayers to the Keaton family! Lee was a friend and a man of immense character. Like all of you, I will miss him.
My heartfelt condolences go out to the Family of my Sandflat Friend. God saw a faithful servant and said come on home. My childhood friend will be missed. Love and Prayers David (Perch) Maxwell and Family.
Lee you are a beautiful person and truly a good friend. It was only a few months ago I talked to you . Now you are with our Lord. I will always remember you and you mind heart. You earned your wings. Kay.
To Sir With Love, Mr. Keeton you were truly the embodiment of love. You impacted so many lives and you shall live on in our hearts always. It was a privilege to work with you in the Harris County Criminal Collections Department. You were an amazing boss!!! Thank you for your kindness towards me, my husband and my kids. To the Keeton family, he spoke of you all often and I can only imagine how much you will miss him! May God keep you in perfect peace Isaiah 26:3. Be Blessed, The Stanton Family
We are praying and appreciate Brother's Keeton presence at Hope church Pearland. We know that his love for home and his family will live on!
To James & all of the Family, my Heart goes out to you for the loss of your Brother Lee. It is so Sad when you lose one of your Love ones. Praying for God to give you peace & comfort to see you through. God Bless each & every one of you. Love all of you. (Leola)
Praying God's Peace Will Keep Each of You during this Season of Life Linda Fisher-Griggs NABSE/TABSE/HAABSE
To my Keeton cousins I send my prayers of comfort. I always admired how when something was going on with the "Ray" family you guys were there. I remember Rex and I spending the weekend with you all in Montgomery when Joyce passed. Most of the weekend was spent listening to Bubba and Skeet go at it, and seeing Butch just shake his head. I am truly happy we had a chance to spend that time together!
So sorry to hear about Lee passing away. I had the privilege to work with Lee in Harris County. May you rest in peace my friend.
To God be the Glory to take a Presious brother Mr Lee Keeton to his Pearlie Gates. Weeping may indure now but nothing but JOY will follow. Praying for the Mr Keeton Family for Strength and Blessings.