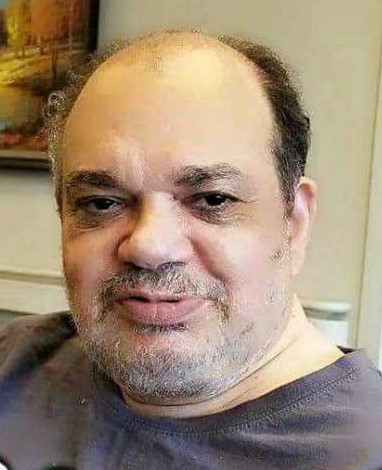 Joseph Carter Sr.
August 11, 1949 – April 20, 2021
Dear Family and Friends, please join us as we honor the legacy of our father Joseph S. Carter Sr. on Saturday, May 1, 2021 at St. Philip Neri Church located at 10960 Martin Luther King Blvd, Houston, TX 77048.
Viewing and rosary will begin at 9:00 AM followed by funeral services at 10:00 AM. Repast will be immediately afterwards in the church hall.
Due to the restrictive guest limit set by the VA, Dad will be buried on Monday with full military honors at the VA cemetery.
16 entries.
Thanks for the memories, the words of wisdom, guidance, and the unconditional love!! I will miss and will always keep you in my heart!!!
PAUL BREAUX HIGH SCHOOL (LAFAYETTE, LA) CLASS OF 1968, HOME OF THE TIGERS, SEND CONDOLENCES TO THE FAMILY. Steven was very bright & popular on campus. At our 50th class reunion he was mentioned. May he enjoy the peace & freedom of being pain free in his Heavenly home. GOD'S SPEED "TIGER"!
Brother Steven , Thank you for the many good memories.. you will be missed. Rest in the arms of God.
My heart filled condolences! Monica Delana and Lil Steve you have my heart and prayers! He lives in you! And as bad your heart breaks ... memories and Gods promises. Rest In Peace Brother in law...
My prayer... my heart and my love are with you Monica Delana and lil Steve ! My deepest condolences are with you . He is and always will be a part of you all. Seeing you all will remind me of my brother in law Steven! He lives in our heart ❤️! RIP IN PEACE BROTHER IN LAW 🙏🏽
To The family of my Granddaughter..Brianna., Our Love and Prayers. May Steven Rest in Peace.
So sorry to hear this sad news. The family is in our prayers. Peace and love to you all.
I'm so sorry. He will be missed. May God lift their heavy hearts. Just know he's with Our Father, and savior. Not going to suffer anymore.
I'm sorry for your loss. Just know he's not in anymore pain. I remember him coming home from work in a postman uniform. He sometimes would drive me around the neighborhood to deliver newspapers from the trunk of his car . ( in the rain ) the youngest bro in law . Bobby (RIP )
Uncle Steven you will truly be missed! Thank you for being who you were! There was not one person who needed your help and you turned them away, I'm going to miss hearing you tell me "where is my turkey leg". Go ahead and rest now Job well done! Love you
Rest In Peace my dear friend Steven ~Joseph Carter~ you will be missed dearly my friend ~My condolences goes out to the Entire Carter family my prayers are with you 🙏🏾
CPAULAND KATHY RYAN JORDAN MUCH LOVE BROTHER STEVEN
I love you papa! I know we didn't spend too much time together, but I miss you!
To my wonderful Uncle Steven. I was lost for words when I heard of your passing, but your in a better place. All I could hear is you saying "WOW". You left behind a great legacy. You have taught us all about discipline, courage and strength. Rest easy Uncle Steven your mission is complete. If you see ole Bleep tell him I said I miss him. Until we all meet again!!! Love You Always!!!!
With love and prayers from our family to yours. The Mitchell's ❤️