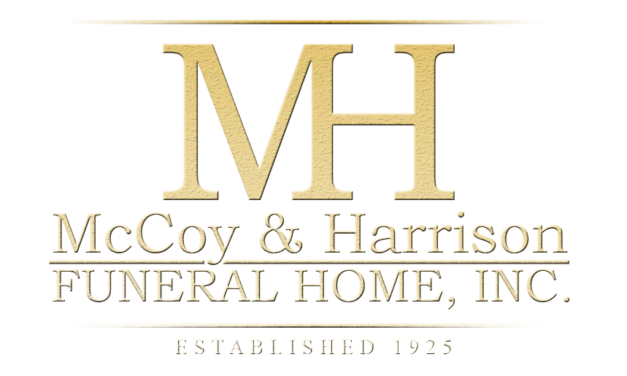 Emily Andrews
May 5, 1943 – April 21, 2021
Wake:
Tuesday, May 4, 2021 from 6:00 to 8:00 PM
McCoy and Harrison Funeral Home, 4918 Martin Luther King Blvd., Houston, Texas 77021
Funeral Service:
Wednesday, May 5, 2021 at 11:00 AM
Our Lady of Mount Carmel Catholic Church, 6725 Reed Rd., Houston, Texas 77087
Interment:
Wednesday, May 5, 2021 – Immediately following the funeral service
Houston Memorial Gardens Cemetery, 2426 Cullen Blvd., Pearland, Texas 77581
12 entries.
Dr. Andrews I will love and miss you forever. Dr Andrews took such good care of me through my time at Howard University. She got me my first pharmacy internship, pushed me into leadership, lovingly and hilariously corrected me, mentored me and loved me like I was really her own. She inspired me to be the best version of myself and called me out when I missed that mark and I will forever be grateful for the impact she had on my life. To her family I am so very sorry for your loss she will be truly missed.
I was saddened to stumble upon this obituary for Dr. Andrews. She was very influential in my desire to attain higher education. She even facilitated an internship by where I lived and studied at HU for a month and a half. She has helped so many african american students that her legacy can be felt at both Texas Southern University and Howard University. May she continue to rest in peace.
To the Andrews family! My dear friend and my AKA sister. So many years we have known each other and what a friend you were. Jeanette I love you and it is very painful to know that you are no longer with us. I am sure you made ab beautiful transition to the other side. i look forward to seening you on the other side. I love you and have so much respect for you.
We send our condolences to the Andrews Family. Dr. Andrews was a friend and colleague for many years. She left. behind a legacy of dedication to all she accomplished in higher education. We will always remember our friend Jeanette.
To the family of Dr. E. Jeanette Andrews, You have my deepest sympathy on the death of your family member. May the beautiful memories you shared with her sustain you. She was truly one-of- a-kind. The inner-strength, sense of purpose, and consistent courage she demonstrated will stay with all of us; her students. Her voice will be missed. The knowledge she shared remains.
I was deeply saddened to learn of the passing of my mentor and friend Dr. E. Jeanette Andrews. We met at Howard University College of Pharmacy and kept in touch after her retirement. She was such an inspiration to me and my daughter. Rest Peacefully my "October friend" I am going to miss you immensely!🕊
The last time that I saw Jeannette was at our Family Reunion in Texas. I thought about her fondly and frequently with great admiration of all of her accomplishments. Rest in Peace and Power With God's arms around you.
We thank God for life of Dr Andrews! We met in 1993 when I came to TSU as a freshman; she was my Philosophy 211 professor (taught me how to drink alcohol properly and my favorite drink is 7+7); she was my academic advisor in GUAC and she connected me with great mentors in Psychology; I watched and helped her where I could as she earned her doctorate, in fact, I earned by Masters from Howard the same time she earned her doctorate. She and I both became members of the Phirst Greek Family in the 1990s (APA/AKA); When I visited my family in Melville, La., she had me come to zydeco on the ranch in Lawtell. As fate would have it, she came to work at Howard in the School of Pharmacy, while I worked on my doctorate in the Grad School at HU; she and I had a ball living and working in DC! When I moved with my cousin to Suitland, MD here she comes moving to SE DC and we would meet up at the liquor store to buy wine. My friends became her friends and she would come by my home for parties several times a year! I had not talked with her in sometime...but I will miss this Creole Queen- Rest ON!
RIP cousin. So sorry we didn"t keep in touch.
With our deepest sympathy we offer our condolences to the family. Just know our prayers are with you during this time.
I was saddened to hear about the transition of my long-time friend and soror, Emily Jeanette Andrews. "Jeanette" and I shared many good times and a passion for our students during her years at Texas Southern University. Although we did not talk as much after she left to work at Howard University when we did talk, it was always a wonderful time to reminisce and share current happenings in our lives. She was a wonderful and generous person who I admired and loved as a sister-friend and colleague. My condolences to the family, and I wish you moments of peace and comfort as you remember and celebrate the life of Dr. Emily Jeanette Andrews. (Dr. Cherry Ross Gooden)
I was very saddened when I got the news on the weekend of Jeanettee's passing. I was thinking of her as she was transitioning, but I didn't take the time to call and check on her. Jeanette, myself and Leon kept in touch since High school. I was unable to make her younger brother's funeral due to Covid-19 (Martin Leon) but I did get with her and family when the older Brother Ronald passed. The family have my deepest sympathy and I will be there hopefully if Covid-19 restrictions let up this week. May she RIP and God's Blessing to the family during this difficult time. Francis Lionel Singleton, Delores Blackwell and Juanita Singleton Richard.