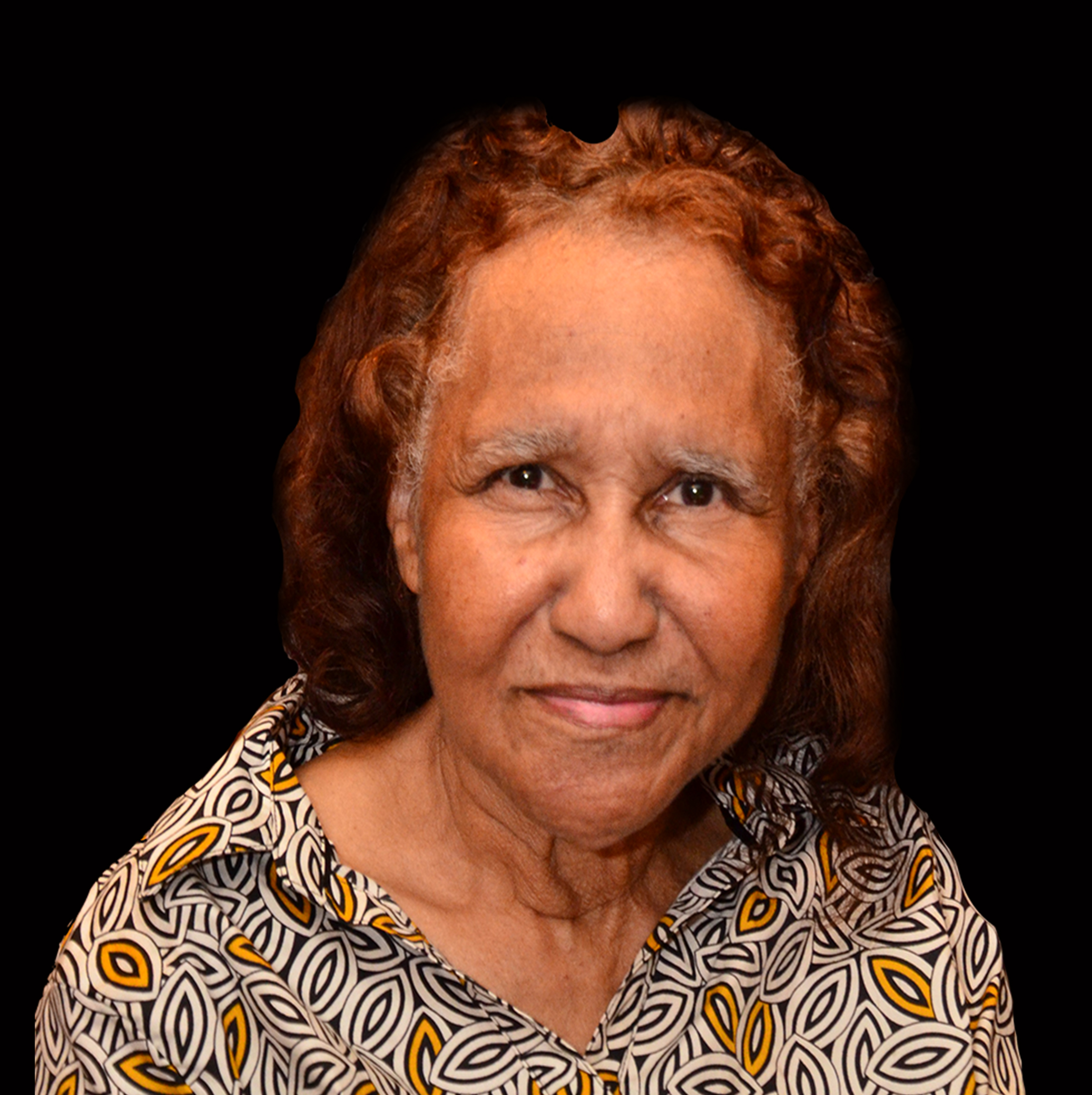 Inza Mae Nealey "Wop"
June 4, 1941 – April 14, 2020
Inza Mae Nealey "Wop", daughter of Clyde Roberts and Mae Donia Bradley, was born in Midway, Texas on June 4, 1941. She was called to rest on Tuesday night, April 14, 2020. 
She was raised in Midway, Texas, where at a youthful age, she accepted Christ in her life at Midway Church of Christ.
She was preceded in death by her father, mother, and three brothers, Edward, Frank, and Wayne Bradley.
Inza leaves to cherish her memory, seven children, Voncille McGilbert (Charlie), James Bradley, Kent Nealey, JL Nealey Jr., Mark Nealey, Nicole Riley (Anthony), and Jennifer Johnson (Trenton); one brother, Earl Bradley (Barbara) and one sister, Bernice Johnson; twenty-five grandchildren and nineteen great-grandchildren and a host of cousins, nieces, nephews and friends.
Visitation:
Saturday, April 18, 2020 at 9:30 AM
Crestmont Park Church of Christ, 5907 Selinsky Rd., Houston, Texas 77048
Funeral Service:
Saturday, April 18, 2020 at 11:00 AM
Crestmont Park Church of Christ, 5907 Selinsky Rd., Houston, Texas 77048
Interment:
Saturday, April 18, 2020 – Immediately following the funeral service
Houston Memorial Gardens Cemetery, 2426 Cullen Blvd, Pearland, Texas 77581
21 entries.
Mom, it's been two years and I miss you so dearly! I know you are resting and keeping watch over us! But it doesn't take away how I would give everything I have to see your beautiful face again and even you fussing at me saying," will you ever stop taking Jennifer?"🤣 Well so you know, which I know you know I'm still talking everyone's head off. Love you dearly mom and look forward to seeing you in our glorified bodies! Continue to get your rest because you deserve it. And know I'm doing my best each day to keep your legacy going.. love you more than life itself!🥰😘❤️
Hey Big Mama!!! I love you so much and miss you dearly. I miss our sleepovers and your recipe telling on how to make something when I was lost. I remember the time I called you from my college dorm and asked how to cook meatloaf and you said just season it and put it in the oven. I did just that and forgot to add breadcrumbs and egg. When I told you laughed and said sound like you just browned your hamburger meat in the oven. 😂😂 I know your smiling down in Heaven and I know your resting well. The thought of you makes me cry because I miss my bestfriend. I could always talk to you and you would listen or have a funny remark. I'm so glad we shared so many memories it's unforgettable so everyday I still cherish a piece of you. I love you and miss you so much Queen. 😘💜
Happy birthday bigmama! The BIG 80! I know your in heaven celebrating! We miss you sooo much! I can't wait to see you again I'm going to hug you soooooo tight! Get your rest my angel 💕
Happy Mother's Day Bigmama! Tia graduated 😬 that's the best Mother's Day present anyone could wish for. We miss you dearly. Love you and continue to watch over us! 💕
A whole year has passed by since you have been gone. It still feels unreal! Soo much has happened in this year so instead of a sad post of about how much I miss you and etc. I just wanted to let you know everything that has happened even though I know you've been apart of every event in spirit! So let's see... jazzy got married. I had a baby boy who has sooo much personality bigmama. I know your loving on him in your own special way...I catch him smiling and laughing a lot in his sleep. Sariyah has gotten soo tall she says she misses you all the time by the way. Ashley and Joel got married. Daddy had a big life changing event to occur but by the grace of God and prayer he's okay. I turned 30 it's crazy how fast time goes by. Tia is graduating Mother's Day weekend and I know your soo proud of her. We miss you bigmama. Life is definitely not the same without you! Love you always! 💕 Get your rest my angel 👼
Hey Momma, Happy 79th birthday mom! I'm sure you are having a blast celebrating your 1st birthday in Heaven! We are missing you dearly down here. My weekday mornings and evenings aren't the same. I catch myself from time to time looking for Voncille and Nicole to bring you back on Sunday evenings. Our hearts miss you, but we rejoice in knowing that you got a head start to be with our Savior! We will have the birthday party as you requested for this year and continue to do so as long as we are on this side of Heaven. Lastly, we will honor you and your legacy each and every day. We love you mom! And once again Happy 79th birthday. Love your baby girl, Jennifer
Happy Birthday Bigmama 🎂🎁🎈 The big 79 I know your in heaven celebrating and letting everyone know today is your bday! We're going to celebrate too and have the birthday party you wanted to have. I love you and I miss you. RIP my angel ❤️
Happy Mother's Day Bigmama! I miss you sooo much and oh how I wish I could call your phone or see your face and tell you Happy Mother's Day! Continue to watch over me I love you 💕
Nicole, Jennifer and entire family. The few opportunities I had to spend with "Big Mama" always put a chuckle in my spirit. She knew how to give you all a run for your money! The laughs were many. Cherish the precious memories...love is eternal. May God continue to comfort you all. Blessings....
Big Mama! I'm missing you like crazy! I love you so much. I miss hearing you laugh and your soft hey when my mama walking in from work on the phone and she yelling "Hey Mama". No one to look forward to what I cook on Sunday and bring that meal to. Imma miss leaving work just to bring you a sonic Ice Cream cone and how your face light up because someone thought about you. I know you looking down smiling. Glad your finally resting without yelling at all your bad grandkids lol. I can't wait to see you again. You are my world! 😘
Mom, I will truly miss you. I won't have anybody to fuss with each morning before I head to work or to blame for making me late to work. I love you lil lady! See you later, until we meet again! Your baby girl, "crazy daughter" (as you loved to call me!) Jennifer
I'm so sorry for your loss. May the God of all comfort help you during this difficult time. (2Corinthians 1:3,4 & Psalms 83:18). Jesus prayed for God's Kingdom to come because He knew it would be able to solve all mankind's problems even sickness and death. (Revelation 21:4,5 & Daniel 2:44).
We are deeply sorry for your loss. I hope you feel the love that surrounds you, now and always. Praying for your healing, comfort, strength and peace during this painful time. Thinking of you with sympathy ; and here for you with loving support. And our thoughts and Prayers are forever with you all
To the family: Puddin and I are sending our condolences. Look into the hills from which cometh your strength. Continue to be blessed.
To the Nealey, Family Im deeply saddened to hear about the Passing of Wop, But i truly understand that this is just a place that we just pass through and that we all have a date with our creator. Earth has no sorrow that heaven cant heal. May God give the family strength in yall time of grief. I have a life time of memories to remember... Look to the hills for strength&help and know the Lord will be with you always.Much love from the Wesley family.
Just wanted to send my condolences to the Nealy family. I am so sorry to hear about the passing of you all mother. B, Kent, Nicole stay strong during these time and stay prayed up. Big D.
To the family: so sorry for your loss at this difficult time. Death is never a easy thing for anyone. Hold on to all the memories you shared with Big Momma! I know personally she was always theee to help anyone who needed it and always has great love for all her grandkids! That's something you can all pass down to your families. Sending big hugs from Las Vegas!
I just wanted to tell you bigmama that I love you sooooo much! I'm going to miss you like crazy! But I'm happy that your no longer in pain and at peace. These last few years that I really got to spend with you were truly the best. I was able to help take care of you just like you took care of me and everybody else. Thank you for everything and I will NEVER forget you! Watch over me my angel I promise to continue making you proud. I Love you bigmama ❤️
My condolences to the Nealy family. May God continue to be with you.🙏