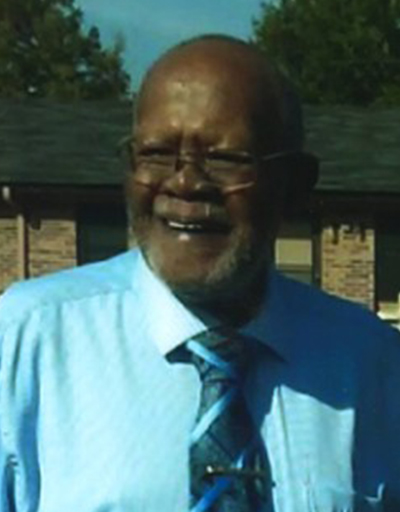 Daniel Webster Scurlock Jr.
April 1, 1941 – November 14, 2018
Daniel Webster "D.W." Scurlock Jr. was born on April 1, 1941 to the
parentage of the late Daniel Webster "Jack" Scurlock Sr. and Lillie Lockhart
in Lake Creek, Texas. He attended the Lufkin Public Schools
during his early school years and graduated from Dunbar Hgh
School in 1960. He was the captain of the football team and named
Mr. Dunbar. After graduation from high school, Daniel attended and
received his barber certification from Texas Barber College
in Houston, Texas.
On February 29, 1964, he married his high school sweetheart, Pearlie
B. Polk and to this union a beautiful baby girl, Yoshawner Colette
Scurlock was born.
Daniel was employed with the Weingarten's Company until 1983. He
then became an employee of the City of Houston and retired in 2003.
One of Daniel's favorite hobbies was cooking. His specialties were
gumbo and barbecue. Daniel was a faithful member of Lilly Grove
Missionary Baptist Church, where he was a dedicated member of the
Men's Choir until his health declined.
He truly enjoyed cooking, sharing and telling stories. He is preceded
in death by his parents Jack Scurlock and Lillie Lockhart Kennedy;
his devoted wife of twenty-six (26) years, Pearlie Scurlock; sisters,
Ruth E. Eaton, Linda Jones Hall and Elizabeth Jones Mike. Daniel
leaves treasured memories to his dedicated daughter, Yoshawner
Colette Scurlock; sisters, Juanita Jones Sneed and Florene Jones
Alexander (Penrod) of Los Angeles, California, Jean Scurlock Mayes
of Humble, Texas, Nannie D. Scurlock McKnight of Dallas, Texas;
brothers, Webster Scurlock and Rickey Scurlock of Crockett, Texas,
Gayron Scurlock (Cheryl) of Beaumont, Texas and a wealth of nieces,
nephews, cousins, other relatives and friends.
"The Lord is my shepherd; I shall not want. He maketh me to lie
down in green pastures: he leadeth me beside the still waters. He
restoreth my soul: he leadeth me in the paths of righteousness
for his name's sake. Yea, though I walk through the valley of the
shadow of death, I will fear no evil: for thou art with me; thy rod
and thy staff they comfort me. Thou preparest a table before me in
the presence of mine enemies: thou anointest my head with oil; my
cup runneth over. Surely goodness and mercy shall follow me all the
days of my life: and I will dwell in the house of the Lord forever."
Program
Psalm 23:1-6
Thursday, the 29th day of November, 2018
Twelve O'clock Noon
Lilly Grove Missionary Baptist Church
7034 Tierwester • Houston, Texas 77021
Reverend Terry K. Anderson, Pastor
Reverend C.D. Lockhart, Officiating
St. John Baptist Church • Decatour, Texas
Click the image to view the
eObit funeral program
Daniel Webster Scurlock Jr.