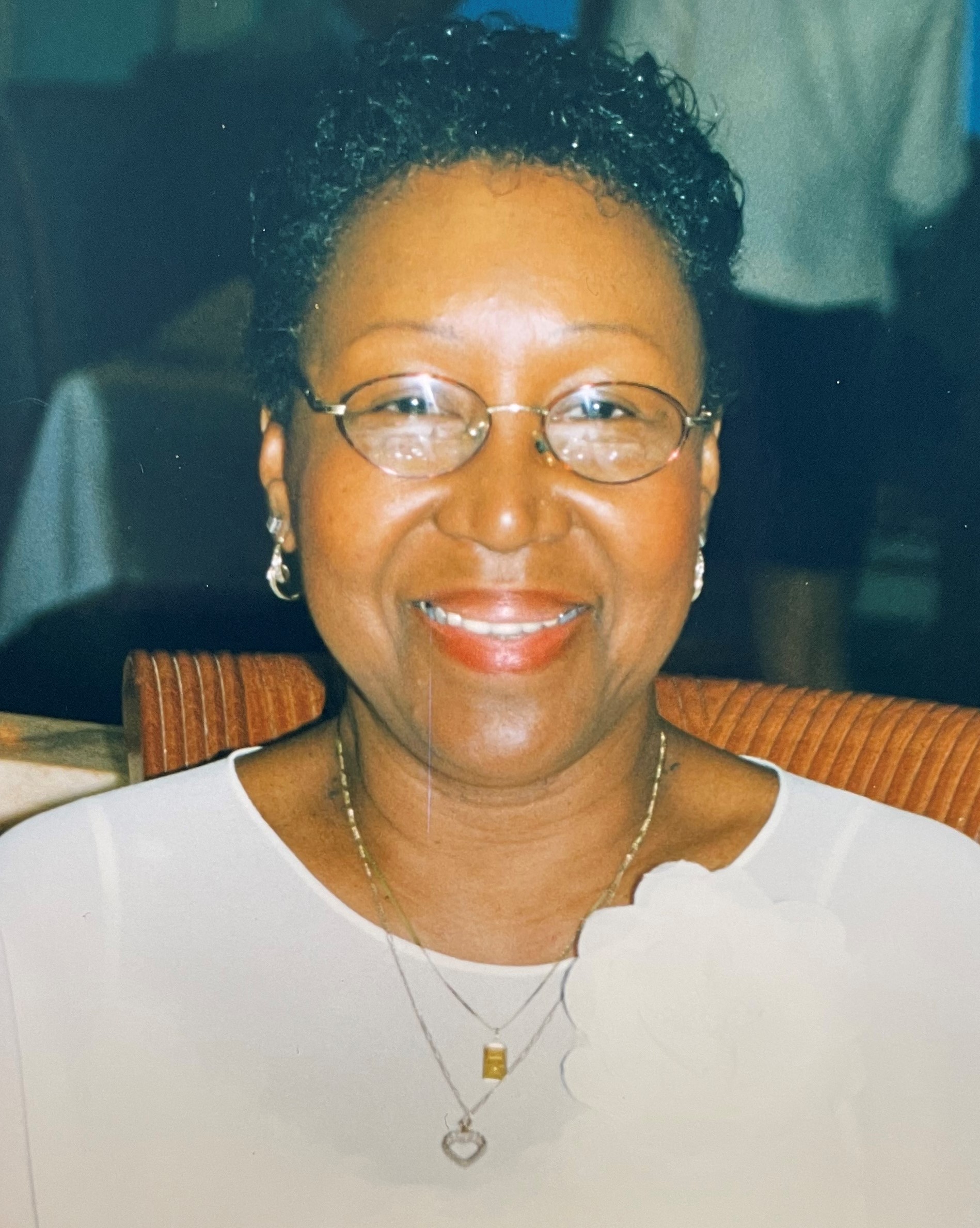 Clara Anthony
October 9, 1941 – January 29, 2021
Wake:
Friday, February 5, 2021 from 5:00 to 8:00 PM
McCoy and Harrison Funeral Home, 4918 Martin Luther King Blvd., Houston, Texas 77021
Funeral Service:
Saturday, February 6, 2021 at 10:00 AM
St. Luke Baptist Church, 5415 Marcus St., Houston, Texas 77026
Interment:
Saturday, February 6, 2021 – Immediately following the funeral service
Houston Memorial Gardens Cemetery, 2426 Cullen Blvd., Pearland, Texas 77581
7 entries.
I grew up in The Kirkwood Hunter Family . Ms Clara was A jewel in her Role as Office Mgr And is Forever loved By The Jake Brown Family
To the Anthony family. You have our deepest sympathy. We worked together in Lincoln Southern District for several years and have great memories. Courtney we are praying for your strength and you are in our thoughts.. Sis. Patricia Thompson and Family
I'll forever have wonderful memories of Ms. Clara. As a child growing up at Nazarene MB to an adult at New Promise Land MB, Ms. Clara was always present and willing. She had such a large and loving heart. My prayers to Courtney and the rest of the family, as you move forward in your lives without Ms. Clara. My mom lost a dear friend, sister in Christ and traveling buddy. We will miss your smile, your tenderness, your beautiful voice, your spirit and everything that made you one of a kind. My normal greeting with Ms. Clara was "Hey Ms. Clarwa" in a baby voice and she would reply "Hey lil' girl". There will never be another like you. Love The Monettes
Thank you for sharing Clara with us. Love & virtual hugs.
To Courtney & family, I share your sorrow and joy at the same time. I am sad because Clara moved out of Houston. I am joyful because I know Clara's new address. She used to lead a song entitled " It is No Secret" . The second verse says " There is no night for in His light you'll never walk alone. Always feel at home wherever you may roam. There is no power can conquer, while God is on your side. Take Him at His promise, don't run away and hide." I know Clara is singing it is no secret what God can do. His arms are wide open forever! Rest my sister Love Willadene
Forever traveling. You will always be with us.
Dear Family, It is with our sincere concern that we share with you our thoughts and prayers with you during this trying time. We grew up together across the streets from each other and most of all we were blood relatives. (The Helm and Hawkins family) May God grant all of us the strength to keep on keeping on. Clara would want us to do so. She is resting in the arms of Jesus, She fought a good fight. I regret I can not be there with you at this time, but we will be praying for you. We love you and looking forward to seeing you this Summer. Sincerely, The Davis' Herman, Cicilyn, Tamara and Kia. Kansas City, MO Feb. 4, 2021