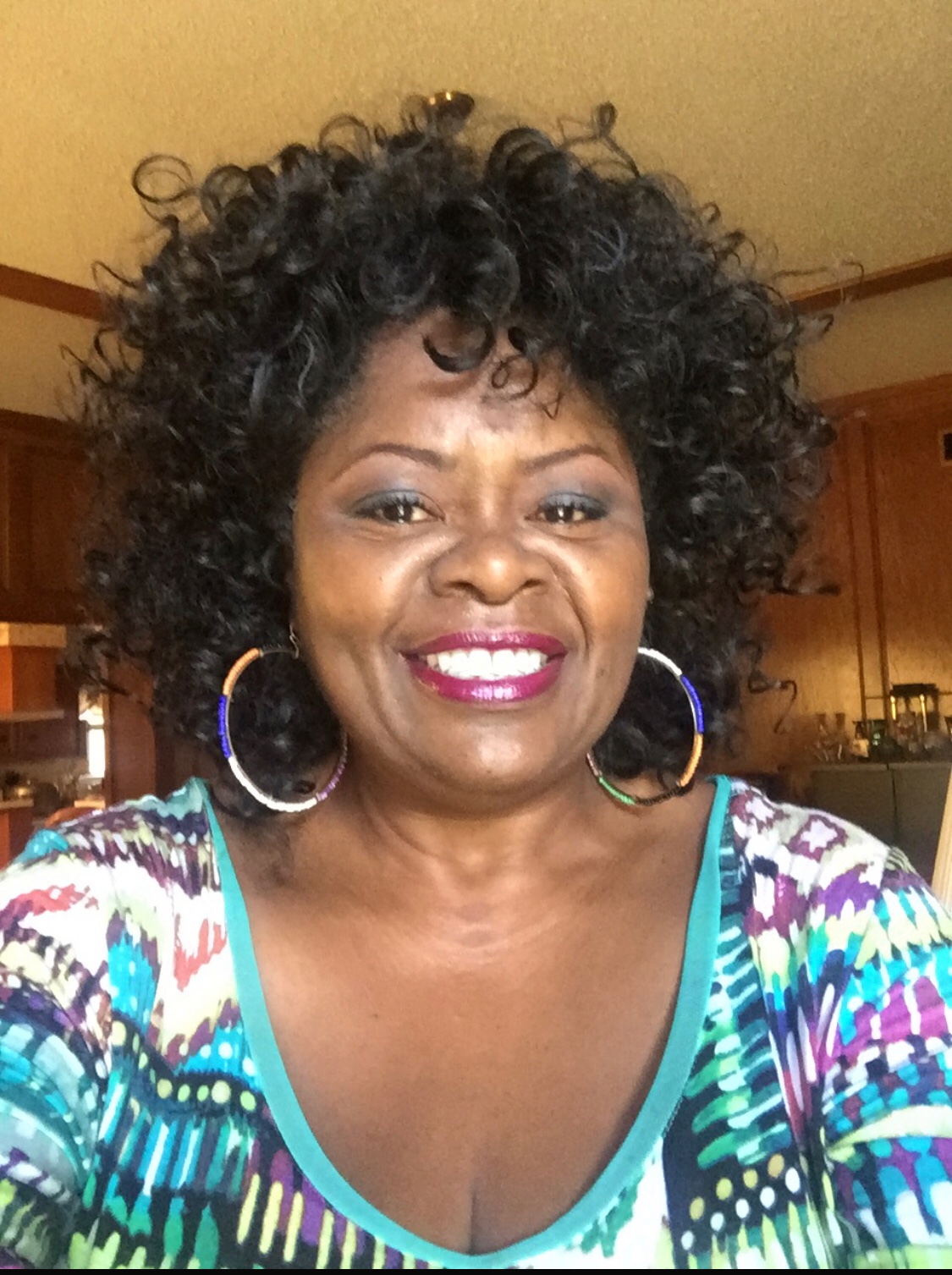 Carol L. Davis
March 5, 1957 – March 13, 2021
Carol L. Davis was born March 5th in the year 1957 in Port Arthur, TX to the union of Rosemary and Weston Keller. She graduated from Thomas Jefferson High School where she actively participated in gymnastics and excelled in volleyball.  She was fluent in Sign Language and attended Texas Southern University. 
As a young adult, Carol was employed with Saint Lukes Hospital, before continuing her career at Shell Oil Company.  During her tenure at Shell, she met her soul mate Cyril Lee Davis for whom she was united in matrimony on June 28, 1986.
She enjoyed family, friends, and a host of nieces and nephews for whom she loved dearly.  Carol enjoyed music and loved dancing.  She enjoyed concerts, fine dining, cooking, gardening, shopping, traveling and entertaining. Carol immensely enjoyed decorating at Christmas until her illness required her to slow down.
She was preceded in death by her fraternal grandparents, parents, Rosemary and Weston Keller, along with brothers, Thomas and Clee Keller.
On March 13, 2021, God decided to call her home. Thus, leaving to mourn, her husband of thirty-five years Cyril; her siblings, Judy (Leon), Tom (Wanda), Abraham (Denise), Joseph, Regina (Leonard), and a host of nieces and nephews.
Viewing:
Saturday, March 27, 2021 at 10:00 AM
McCoy and Harrison Funeral Home, 4918 Martin Luther King Blvd., Houston, Texas 77021
Funeral Service:
Saturday, March 27, 2021 at 11:00 AM
McCoy and Harrison Funeral Home, 4918 Martin Luther King Blvd., Houston, Texas 77021
Interment:
Monday, March 29, 2021 at 10:30 AM
Houston National Cemetery, 10410Veterans Memorial Dr., Houston, Texas 77038
14 entries.
Cyril, My prayer is that God will surround you with peace as you adjust to life without your beautiful soulmate by your side. Carol was a dynamic woman and her sheer presence lit up a room. She would hit you with that mega-watt smile and then that beautiful personality would mesmerize as she talked about her latest venture. Her zest for life was infectious and she made everyone that knew her want to live a better, fuller life. Carol is resting in God's arms now, waiting to star in her next film " Walking Around Heaven All Day," She shined for us and will shine even brighter when she is in the presence of the Lord. Gone, but never forgotten, the beautiful, spirited, audacious Carol Davis! Love you Sis!
Dear Cyril, our sincere deepest sympathy and heart felt sorrow for the loss of your beautiful wife. Carol was happy, joyful person so fascinating with so much passazz. Carol RIP my friend. Gone too soon. Love and big hug. 🙏🙏🙏♥️♥️♥️
My condolences and prayers are with the family. I worked with Carol at Shell for many years. She always had a smile and will always be remembered.
With deepest sympathy. You will be greatly missed you were a inspiration to all. Your shell friends Mike and Linda.
Extending my sincere condolences to Cyril and he and Carol's families. God has called an Angel home.May His grace and mercy provide strength and comfort to all whose lives were touched by Carol.R.I.H.P.
We are so sorry for your loss. We are thinking about your family daily and sending up our prayers. She will be missed by so many. We'll here for you. Call us if you need anything. We loved you guys.
Condolences and Prayers go out to the Cyril and the Family. Carol was our neighbor and she was committed to cleanliness, safety and friendliness. She truly cared about the neighborhood. Her decorations during Christmas brighten the neighborhood and made you feel good. She will be missed but never forgotten. Psalm 23
Our loss here on earth, is the Lord's gain in heaven. The sadness you are feeling is felt by loved ones around you.
I worked with Carol many years at Shell Oil Company. She was always helpful and smiling! Condolences to her family .
I was so sad to hear of the passing of Carol and I extend my deepest sympathy to the family. I worked with Carol for several years at Shell Oil. Being new to the group, Carol took me under her wing and taught all she knew about the job. I will always be grateful to her for her kindness and patience. Always loved her beautiful smile and her happy outlook.
With love and fond memories, I will truly miss Carol's beautiful smile and laughter. Praying for comfort and peace for you in the days ahead. I will always be here for you dear cousin.
Our prayers are with the family. Carol worked with us at Shell for many years and was a bright smiling soul. We will miss her. Our deepest condolences.
Cyril - Sharing in your sadness as you remember Carol. Her beautiful smile and caring ways will be dearly missed. Carol will live on in our hearts. ~ Regina Broughton-Smith
RIP CAROL DAVIS CO-WORKER SHELL OIL COMPANY