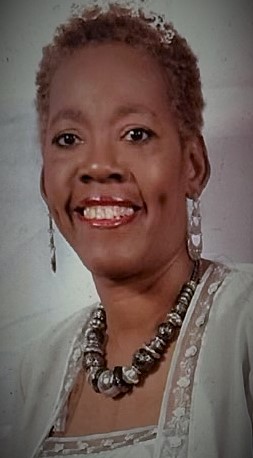 Beverley Sherman
September 30, 1958 – May 20, 2023
Memorial Service:
Saturday, June 3, 2023 at 5:00 PM
McCoy and Harrison Funeral Home, 4918 Martin Luther King Blvd., Houston, Texas 77021
9 entries.
Wow..My Junior High School band/Orchestra mate..She was always funny and ready for a laugh. I enjoyed reconnecting with her and was looking forward to our reunion..
Rest In Power Cousin Bev. Always with embracing me with your welcoming smile and warming voice. I will never forget you Always saying "Hey, Andrew i missed you". Thank you for being such a " Cool Cuz" and showing so much love even when some much time as pasted. You're in a better place where your soul may rest in peace.
God sent an angel to Grace this earth and to bless us with her beautiful smile and spirit. We will always remember the love and joy you gave to us and the great memories we shared over the years. This is not the end my friend and sorority sister, we will see you again 💗💚🙏🏻
So sorry to learn of Beverley's passing. She was a warm, intelligent, and caring woman. A pleasant nature, great sense of humor, and all round great person. She will be greatly missed. Rest easy Beverley, sincere condolences to the family
What a beautiful friend, Line Sister and soror you will always be, dear Bev! Jesus allowed us to stay connected since meeting freshman year in Northeastern's Stetson Hall West dormitory. I remember the pleasure of meeting your parents who were so friendly (You came by it honestly) and later meeting brothers Tony and Allan, too. I visited you, Margo, Arwilla and your family, in Houston, for Thanksgiving 1983. We relocated to Texas. So many fond memories of pledging AKA, stepping, laughing, campus activities, Philly Greek Picnics, you driving my car because I didn't have a license (too funny), braiding my hair for the very first time, texting, calling (saving your two 5/11/23 voice messages), comforting one another through our many losses of loved ones and more. I pray for your son Steven, daughter-in-law, grandsons, brothers, family, friends and sorors. Although I miss you, I am happy that you are at rest in your Heavenly home. Love you, Bev! Until we meet again, here's one final "Skee Wee!"🙏🏽💗💚💐
My Sweet Dear Bev... I am heartbroken to hear of your passing. Yet happy that you are rejoicing in heaven with your beautiful daughter. Until we met again. Our condolences to her son and entire family. May God give you all peace and strength.
Sincere condolences to Beverly's family. Our friendship began with our New York roots and continued to Boston on the campus of Northeastern University. We instantly recognized one another with excitement as we entered the quad where students would frequently connect back then as first year students. Bev was a dear friend & classmate when we attended Winthrop Junior High School (PS 232) East Flatbush Brooklyn New York and Northeastern University Boston. Bev will be missed by many. I'm very happy that we had a great catchup call a few years ago. Her voice sounded the same after so many years and I'm grateful for the opportunity to call her a longtime friend. Rest in peace my friend. Coach Toye (Atlanta via New York) Toye Johnson-Vincent Speaker-Trainer-HR Consultant Certified Life Coach-Podcast Host.
I was extremely happy to reconnect with my cousin Bev after so many years. That same spirit resonated in our joyous reunion, even though it was such a short time. Now she's in the arms of the heavenly father. Bearing no pain, rejoicing in love. She will be dearly missed. Rest in peace. Dearly condolences to Tony and Allen, her children and grandchildren.
Rest In Peace. Rest In Love. My sister, my friend. We'll see each other again.