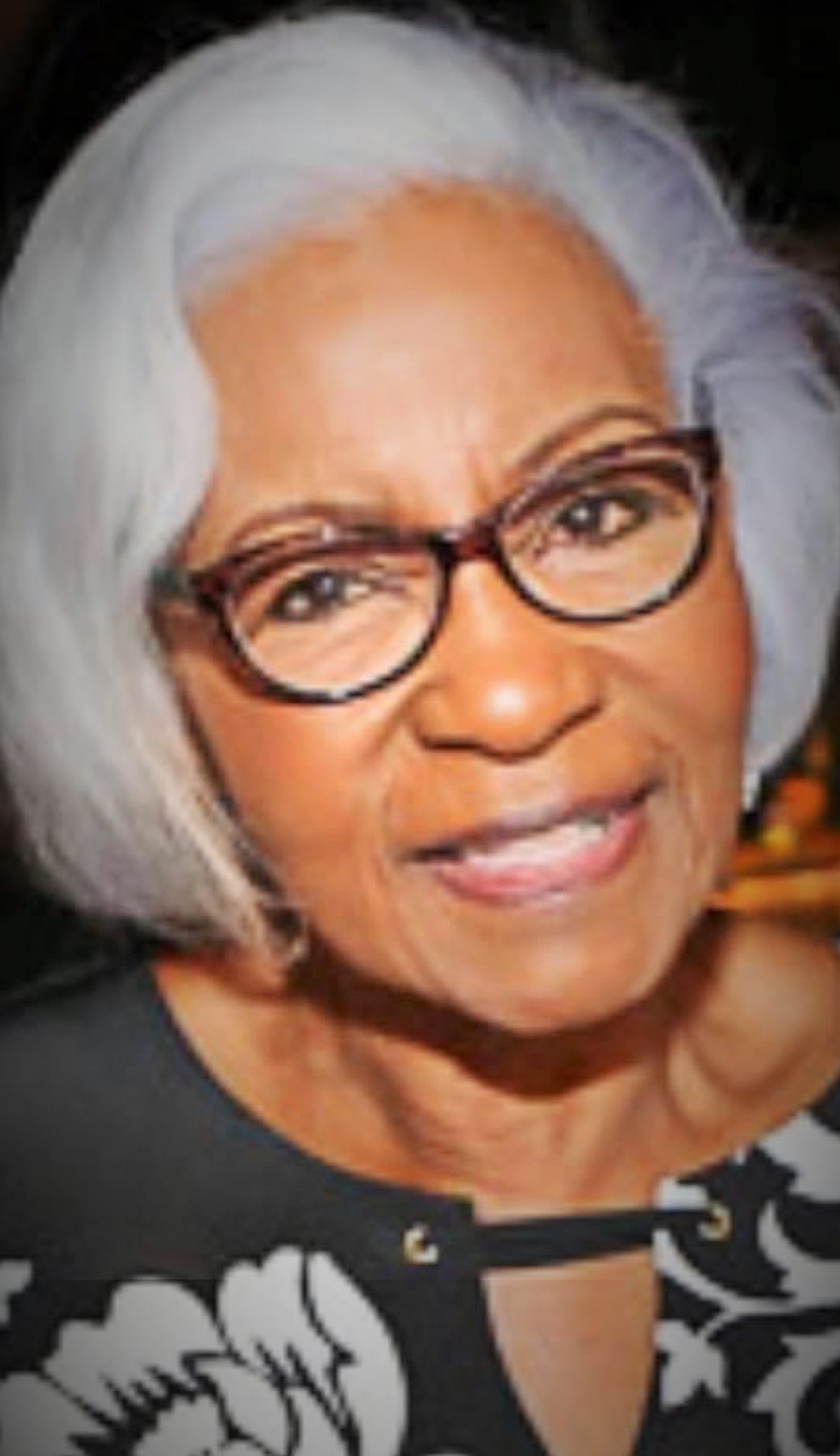 Betty Baker McDonald
April 27, 1940 – September 6, 2021
Life's Journey
Betty Jo McDonald was born on April 27, 1940 to Oliver and Helen Cromer Baker at Providence Hospital in Waco, Texas. She was the eldest of three. After years at A.J. Moore High School in Waco, Betty and her family relocated to Houston, Texas where she graduated from Jack Yates Senior High School in 1958. She later went on to Columbia School of Broadcasting to further develop her voice and her speaking skills and took Real Estate classes at Houston Community College.
Betty met, fell in love with and married Jack Jerome McDonald in 1958. With four children born of this union, Betty knew she had found an exceptional man of great tenacity, business acumen and with a strong desire to not only provide well for his family, but also for others. His determination to provide for his family, led him to seek the assistance of Vice President Lyndon Baines Johnson to become the very first black owned telephone answering service in the south- McDonald's Telephone Answering Service. It was at the time of his death that Betty was forced to take over full control of their family business, care of their children, their home and continue his legacy, all while building a spectacular and highly respected one of her own. She successfully sold her business twenty- one years later and enjoyed an early retirement.
Betty accepted Jesus Christ as her Lord and Savior at a very early age and was Methodist in Waco, Texas. After marrying the love her life, she became Baptist and initially joined St John's Missionary Baptist Church in Houston. She later became a member of Holman Street Baptist Church and finally settled at Mt. Horeb Missionary Baptist Church.
Betty departed this life on Monday, September 06, 2021. She is preceded in death by her parents Oliver Baker and Helen Baker Jackson, her husband Jack Jerome McDonald, Sr., her son Byron Gerard McDonald, her sister Mary Jean Davis, her brother, Oliver Jackson Baker, her step-son and daughter-in-law Jack Jerome and Verlia McDonald.
She leaves to cherish her memories three children: Pamela McDonald Strother (Edward), Alan Jerome McDonald (Janice) and Rhonda Inette McDonald. Eleven grandchildren:  Daphne Danielle McDonald, Ryane Lynsi Strother, Ashley Simone McDonald, Bryce Gerard Moore (Tierra), Devin Lacey Strother, Kyle Alan McDonald, Sebastian Alan Gerard McDonald, Nigel Pierce Augustus McDonald, Divya Farren Gizelle McDonald, Jack Jerome McDonald II & Joseph Allen McDonald; eleven great-grandchildren; Chloe, Chelsea, Chelby, Gage, Bryn, Corinne, Chance, Kayden, (one more on the way), Denise and Joseph; very special nieces; Cheryl, Vita, Eunica, Kimberly and Karen: beloved nephews: Donald, Stephen and Alton Sr. (Erma): and a host of nephews, nieces, other relatives and close friends.
Visitation:
Saturday, September 18, 2021 at 10:00 AM
Good Hope Missionary Baptist Church, 3015 North MacGregor Way, Houston, Texas 77004
Funeral Service:
Saturday, September 18, 2021 at 12:00 PM
Good Hope Missionary Baptist Church, 3015 North MacGregor Way, Houston, Texas 77004
Interment:
Saturday, September 18, 2021 – Immediately following the funeral service
Houston Memorial Gardens Cemetery, 2426 Cullen Blvd., Pearland, Texas 77581
2 entries.
May God's grace always be with you is our prayer. Aunt Betty Jo is with our Lord and Savior Jesus Christ. Always remember the best that she shared with you while here on earth. may she rest in peace.
To Rhonda and the McDonald Family , You have my deepest Sympathy for the loss of Mrs. McDonald . Beautiful, Strong and always positive with encouraging words of wisdom ..Your smile and grace will be truly missed .. Love you all