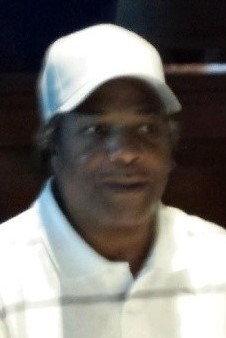 Andrew Polk Watson III
July 1, 1953 – February 27, 2019
Andrew Polk Watson III was born on July 1, 1953 in
Monroe, Louisiana to Andrew Polk Watson Jr. and Ollie
Jones Watson. He departed this life on February 27, 2019.
During his childhood and early teen years, Andrew attended
and united with St. Paul AME Church under the pastoral
leadership of Rev. Hartwell.
Later, he was baptized by the Pastor Rev. Joseph Brown
of Holy Bible Baptist Church. As time passed, he would
faithfully watch T.D. Jakes, Joel Olsteen, Charles Stanley and
other on TBN.
Andrew began his early education at Brock Elementary,
Lockett Junior High School and Jack Yates, where he ran
track and graduated from San Jacinto High School with
honors class of 1970. He attended the University of Houston
for two years – afterwards he enlisted in the United States
Navy where he became a hospital corpsman and graduated
basic training with honors.
Andrew met and married Valencia Levy and to this union
(two) sons were born. He later met Rosalind Phillips and
during that relationship (1) daughter was born. Andrew
enjoyed music, especially count basic; groups like "black
magic woman" and Chicago "you're the inspiration" "does
anybody really know what time it is?" and "Saturday in the
park." He worked various jobs.
Andrew was always making profound or surprising
statements: (1) "I don't attend church because I want to
save the seats and space for someone else who needs it" (2)
"During Hurricane Rita a mandatory evacuation was order,
our mother thought they should, however, Andrew politely
said, "I thought you believed in God/Jesus. I'm not going
anywhere, our mother quietly went back to her room and to
bed.
Andrew will forever be remembered by his three children,
John Levy, Chon Watson, and Catherine Phillips parents:
Andrew Polk Watson, Jr. (Laurencetta); Ollie Smith (Lester).
siblings: Joan Harris (Otis); Lena Dathorne (Albert); Lafayette
Watson (Connie), and Paula Watson; grandchildren: Kevin
Fulkerson and Jayla Fox, uncles: John L. Jones and Bransford
H. Watson as well as nieces, nephews, cousins and friends.
Thursday, the 7th day of March, 2019
Ten O'clock in the Morning
McCoy and Harrison Funeral Home Chapel
4918 Martin Luther King Jr. Blvd. • Houston, Texas 77021
Reverend Paula Watson, Officiating
Click the image to view the
eObit funeral program
Andrew Polk Watson III 1953-2019