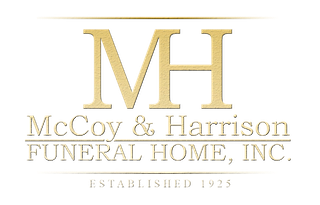 Renna S. Mack
April 7, 1973 – February 27, 2019
Her Loving Journey
"I have fought a good fight, I have finished my course, I have kept the faith…"
Renna Shontelle Mack was born to the late Phyllis Bryant and Kenneth Scott in Houaton,
Texas on April 7, 1973. Renna was the eldest of six children.
She accepted Christ as her personal Lord and Savior at an early age.
Renna received her formal education from Alcott Elementary School, Hartman Middle School
and Sterling High School, where she played basketball, volleyball and ran track.
On January 7, 2003, she met the love of her life, Rhonda Robinson, where they shared sixteen
years together before being called home.
Renna was a beautiful daughter, an awesome sister, wonderful mother, outstanding cousin,
great aunt, marvelous granny and all around excellent friend. She was never seen without
a glowing smile on her face. Whenever problems arose, she was alwasy the problem solver.
She would never choose sides, everyone received love equally. She had a heart of gold and
accepted everyone no matter what. Everyone was always welcomed into her home. Your
memory will remain here on earth.
Renna was preceded in death by her loving mother, Phyllis Bryant; two aunts, one uncle, two
grandmothers and one grandfather.
She leaves treasured memories in the hearts of her seven children, Antwanise Jones (Kevin),
Andre Jones, Ave Jones, Travion Robinson (Amanda), Trenton Robinson (Adrianna), Gerald
Davis, Reginald Sweed; fourteen grandchildren, David Burnett, Roderick Shields, Kevin
Chambers Jr., Jordynn Chambers, Kennedi Chambers, Kingston Jones, Kayleb Robinson,
Cameron Robinson, Aubrey Robinson, Thomas Robinson, Travion Robinson Jr., Nicholas
Robinson, Abraiya; one brother, Tony Hagan; four sisters, Felicia Mack (Mark), Termeka
Jimerson, Moniceria Scott, Pondcheria Scott; six nieces, Jayiicia Jones, Shabrina Williams,
Damia Quarells, LaTonya Hagan, Na'rian Jernigan, Zyanna Todd; one great nephew, Zion
Risher and one great niece, Zuri Risner; stepmother, LouAnna Johnson-Sams; stepfather,
Don Owens; and a host of uncles, aunts, cousins and friends, that loved her dearly.
Houston Memorial Gardens
2426 Cullen Blvd. • Pearland, Texas 77581
Click the image to view the
eObit funeral program
Renna S Mack 1973-2019