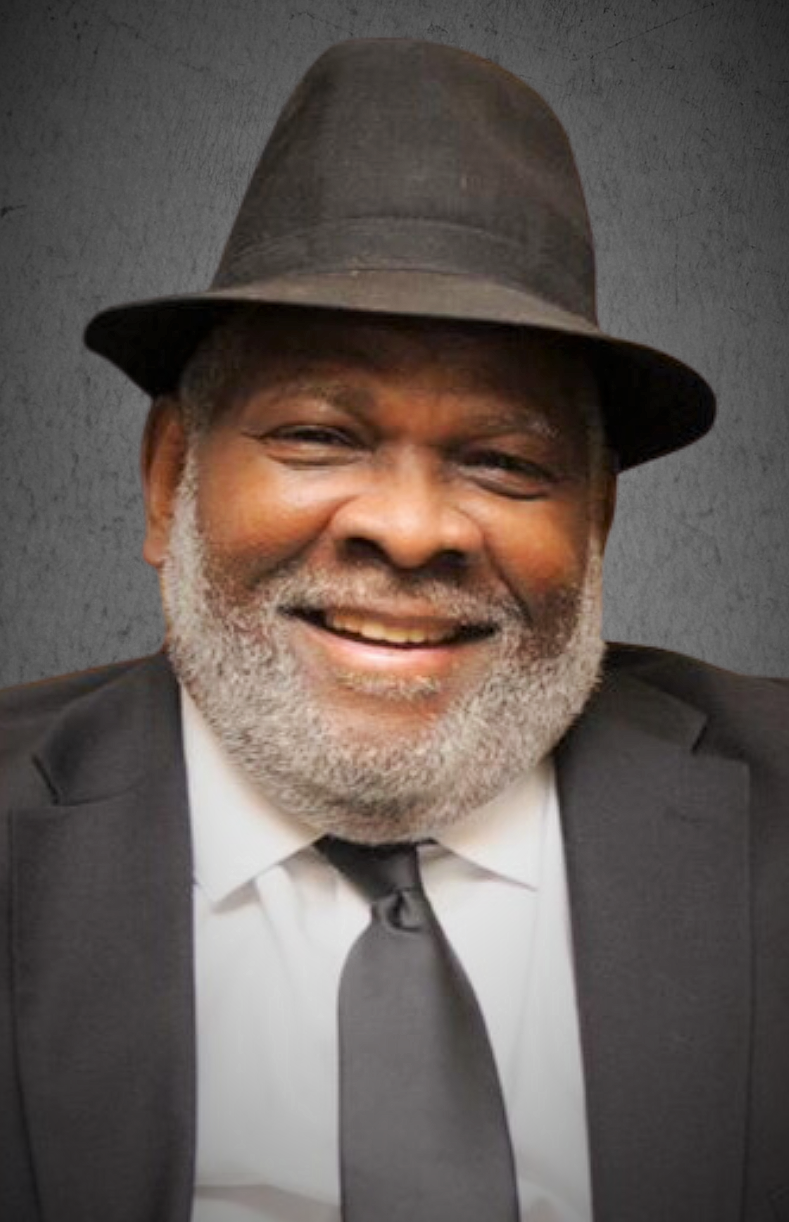 Ulysses Burley Jr.
September 13, 1953 – September 9, 2023
Ulysses Wayland Burley Jr., our beloved father, grandfather, brother, uncle, cousin, and friend, transitioned on September 9, 2023 at the age of 69. The second child of Ola Mae and Ulyces Burley Sr., Ulysses was born in San Diego, California, but was raised in Houston, Texas where he would go on to build a full and beautiful life. He attended Turner Elementary followed by Miller Junior High School where he excelled in football and basketball and was Homecoming King. Ulysses was also an active member of the basketball team at Jack Yates Senior High School where he was a proud member of the graduating class of 1972. He went on to attend Texas Southern University before entering the workforce.
Ulysses had a reputation for being consistent, reliable, and unafraid of hard work as evidenced by his diverse employment history that included Rice University, Tex Pack Trucking Company, and Olin Chemical. Most notably, he retired from Houston Lightning and Power Electric Company where he would enjoy a long career as a Power Plant Engineer that featured a seven-year period where he never missed a day of work, earning him a 7-Year Perfect Attendance Award. Ulysses also experienced success as an entrepreneur, owning Burley's T-Shirt Factory that serviced schools and small businesses, and introduced the iconic "Nowhere Else but 3rd Ward TX" t-shirts.
Ulysses accepted Christ at an early age and was a lifelong member of Lilly Grove Missionary Baptist Church. On October 1, 1979, Ulysses married in Holy Matrimony Vivian J. Bookman, and together they had two children, Ulysses W. Burley III (Aquisha L. Burley) and Ingrid N. Burley. Later in his life, he would welcome his third child into the world, Kirsten Pradia. Ulysses was a proud father who was always vocal about his children's accomplishments. In 1993, Vivian passed away after a hard-fought battle with breast cancer, leaving Ulysses to raise their kids with the support of his mom and a strong village of family and friends. Even during difficult times of transition, Ulysses maintained his faith, a career, and his household, all while supporting other family members in their times of need.
He leaves his children to cherish loving memories, along with his grandchildren: Kordell Christian and Kamden Holman; step-grandchildren: Hillary and Hollyn Davis; sisters: Carolyn Burley Doyle (Allen Doyle), Olivia Burley Jones (Lestman Jones); his brother: Mark A. Burley; nephew: Jarvis D. Manuel; nieces: Tashuna Manuel, Zakiya Thompson, Sháquitra Burley, and Akilia Burley; great-nieces: Camryn and Sydney Bailey, D'Asja Tennard, Zion Martin, Kennedy Turner, Kelsey Turner; great-nephew: Zayd Martin; and a host of family, friends, and coworkers.
He was preceded in death by his wife: Vivian J. Bookman Burley; parents: Ola Mae and Ulyces Burley Sr.; grandparents: Abner and Dallie Demby; and sister: Darleen Burley Manuel.
Ulysses' warm smile, generous spirit, and unwavering loyalty to family and friends will forever be remembered. May his legacy continue to inspire all those who had the privilege of knowing him.
Visitation:
Monday, September 18, 2023 at 10:00 AM
Lilly Grove Missionary Baptist Church, 7034 Tierwester St., Houston, Texas 77021
Funeral Service:
Monday, September 18, 2023 at 11:00 AM
Lilly Grove Missionary Baptist Church, 7034 Tierwester St., Houston, Texas 77021
Interment:
Monday, September 18, 2023 – Immediately following the funeral service
Brookside Cemetery, 13401 Eastex Fwy, Houston, TX 77039
4 entries.
Burley Family, My deepest sympathy to the family. May God give you strength today and the days to come. RIP Burley🙏🏾💔❤️ Mildred "Mickey" Ratliff JY 72 🙏🏾
To Darlene And The Entire Family.Sorry For Your Loss.Bird-Dog Was A Good Brother.I .
May the peace that surpasses all understanding abide and comfort you all. Bless you, dear Burley Family.
On behalf of the Board of Directors, staff, and Beloved Community of CRS, we extend our heartfelt condolences to our Board Officer, Rev. Dr. Ulysses Burley and the entire Burley family. We share in your loss and join you in celebrating the life of your patriarch, Brother Ulysses Burley Jr. To be absent from the body is to be present with the Lord. May God be your comfort, peace, and strength. 🙏🏾