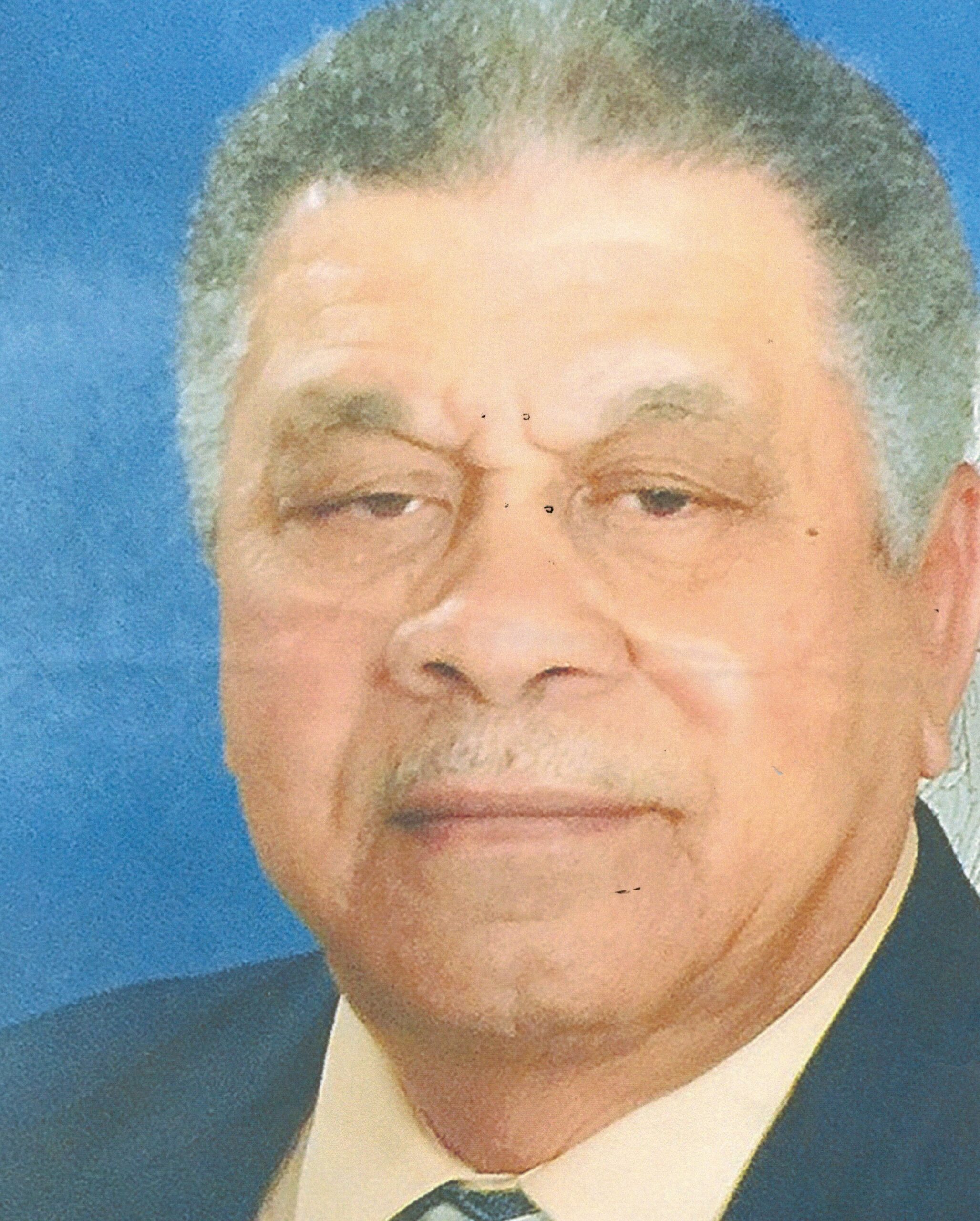 Leo Thomas
December 3, 1937 – November 26, 2020
(Click the image to view the full program)

LEO THOMAS 1937 – 2020
8 entries.
Leo was an assiduous gatekeeper, for real ! As a teenager, I stopped by to visit my cousin's after just relocating to Houston from Detroit. I asked if Tina, Vickey or Valencia were home and he told me "they're not here." I said to myself, I know that he knows I can hear them in the house talking. As I hesitated to leave, he locked the screen door and said, this time with a deeper voice; "I said they're not here ! As I drove off, I laughed and said to myself, "man, I can only imagine what it must be like for anyone trying to date one of my cousins. I understood that he was only being a protective dad considering that I was somewhat rough around the edges during my teenage years. Funny incident. He was a good man. 🙏 RIP Big Fella. Richard Herold
I know you will always be with me. Love you Papa!
My condolences to the family—praying for you all.
Leo what can I say... We have been friends for almost 60 years. What fun times and memories we all shared. There was never a dull moment. You definitely were a great father and you certainly loved your family. I will never forget your kindness and your distinct laugh. I will check on your "girl" and you know we will be talking forever, together just like Mutt & Jeff. ❤️💛❤️ Emmer
May the care and love of those around you provide comfort and peace to get you through the days ahead. My most sincere condolences. Love you guys.
RIP Big Cuz! You will truly be miss!
God be with you, as you are in our hearts
Viewing:
Thursday, December 3, 2020 at 9:00 AM
McCoy and Harrison Funeral Home, 4918 Martin Luther King Blvd., Houston, Texas 77021
Funeral Service:
Thursday, December 3, 2020 at 11:00 AM
McCoy and Harrison Funeral Home, 4918 Martin Luther King Blvd., Houston, Texas 77021
Interment:
Thursday, December 3, 2020 at 12:45 PM
Houston National Cemetery, 10410 Veterans Memorial Dr., Houston, Texas 77038