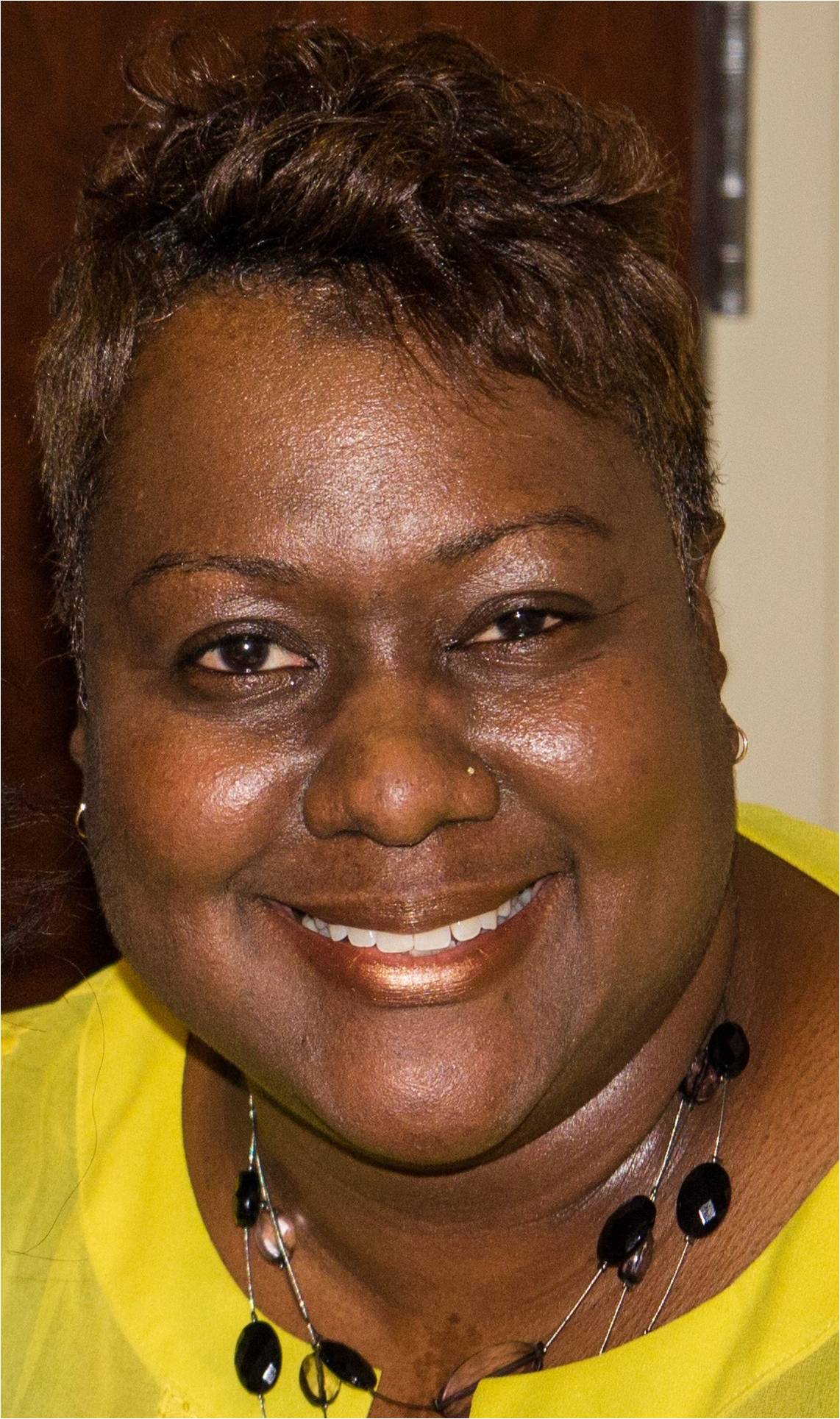 Kim Mitchell
May 23, 1963 – October 27, 2020
Kim Micheale Mitchell, beloved daughter of Ronald Howard Mitchell and Marilyn Walker Mitchell, was born on May 29,1967 in Houston, Texas. She received her baptism (during early childhood years) at Augustana Lutheran Church in Houston, Texas. During Kim's adult years, she recommitted her life through baptism at Pilgrim Congregational United Church of Christ, Houston, Texas.
Kim was educated in the Fort Bend Independent School District and was a graduate of Willowridge High School in 1985. She attended both Prairie View A&M University and Texas Southern University.
Kim's work experience was grounded in retail and sales, where her successes led to the Oil and Gas Logistics industry. Gaining expertise in fuel distribution included service with ConocoPhillips, United Petroleum Transports, J.A.M. Distributing, and finally Phillips 66. This robust career with the energy sector spanned 15+ years, where she built strong relationships with colleagues that developed into lifelong friendships.
Kim had a love of both music and the water – excelling in competitive swimming over 4 years and becoming a certified lifeguard. She was an accomplished flautist and color guard member with the award winning Willowridge High School Marching and Symphonic Band program. After completing high school, she would return to her high school as a volunteer, sharing much time and counsel. Friends and family shall always remember Kim's love of football, specifically the Dallas Cowboys, taking endless trips to Dallas to be with friends and family to witness "those Cowboys".
Most important to Kim were her greatest joys…daughters Brittany (born in 1986) and Bri'Ann (born in 1991), grandsons Landon and Logan…and the love of her life, confidant, and best friend Rodney, with whom she shared a love like no other for the past 32 years.
Our own reliable "Google", we relied on Kim to keep us connected and informed on family and friends. When asking her… "where is"…who is….what is"… she would consistently be able to answer or call to make sure we "knew".
Kim leaves to celebrate her memory, her parents, Ronald and Marilyn Mitchell of Missouri City, Texas; fiancé, Rodney Smith of Richmond, Texas; daughters, Brittany Mitchell-Franklin ( Jonathan) of Houston, Texas; Bri'Ann Smith of Richmond; grandsons, Landon and Logan Franklin of Houston; sister, Yvette Mitchell of Missouri City; grandmother, Faye Walker of Farmers Branch, Texas; aunts, Sydna Paul and Sylvia Brooks of Houston; aunt, Sandra Walker of Dallas; uncle, Nathaniel Dayle Mitchell of Houston; and a host of cousins, nieces, nephews, family and friends.
Visitation:
Saturday, November 7, 2020 at 9:00 AM
Pilgrim Congregational United Church of Christ, 3115 Blodgett St., Houston, Texas 77004
Funeral Service:
Saturday, November 7, 2020 at 11:00 AM
Pilgrim Congregational United Church of Christ, 3115 Blodgett St., Houston, Texas 77004
Interment:
Saturday, November 7, 2020 – Immediately following the funeral service
Paradise North Cemetery, 10401 W. Montgomery Rd., Houston, Texas 77088
8 entries.
Gigi when mom told me that briAnn found you passed out on the floor I prayed that god would help you but when papa called mom I heard her cry for the first time and she told me that they thought you were not going to make it I sat there and cried all day long you service was beautiful and this weekend I will try to come see you at your gravesite I will see you soon in the after life Love Landon your grandson
Mr. and Mrs. Mitchell, Yvette, Rodney, Brittany and Breanna Words fail to express my sorrow for your loss. Please know I am with you through this difficult time. Kim will be truly missed. Love , Leslie and Lea Summers
Our prayers are with your family. May the sweet memories of Kim give you peace and comfort that will keep you strong and remind you of God's love. May our Heavenly Father warmly embrace you at this time and order your steps with grace. David, Hattie, Lauren, Maegan
Mr. and Mrs. Mitchell, Yvette.....my heart goes out to you all. May God bring peace and comfort to your heart and soul. I know you will cherish all the goodness that Kim brought into this world. Stay in faith! You are loved by many. ~Mikeal
The service was beautiful. I have such fond memories of Kim and the times we spent together in band at MCJH and WHS. May our God bless you and your family during this time of grief. Please accept my heartfelt condolence.
Dearest cousin, my heart aches for your earthly presence, but I know that GOD has you as his heavenly guest! I'll cherish the memories made! Love Always - Moni
To The Mitchell Family - Kim will truly by missed. Madelyn and i remember holding her as a baby down at Aunt Graces' house. She was a very sweet cousin taken to soon. Pam will welcome her with open arms. Love Paula.
Ronnie Marilyn Yvette Kim maybe gone from our sight but never our memories. Thinking of you and hoping your memories of special times bring you comfort. Always your neighbor s The De'Pland's L.J. SJ (Bonnie) (Jerry Shepherd),Kwan ~Monique, Aurelia