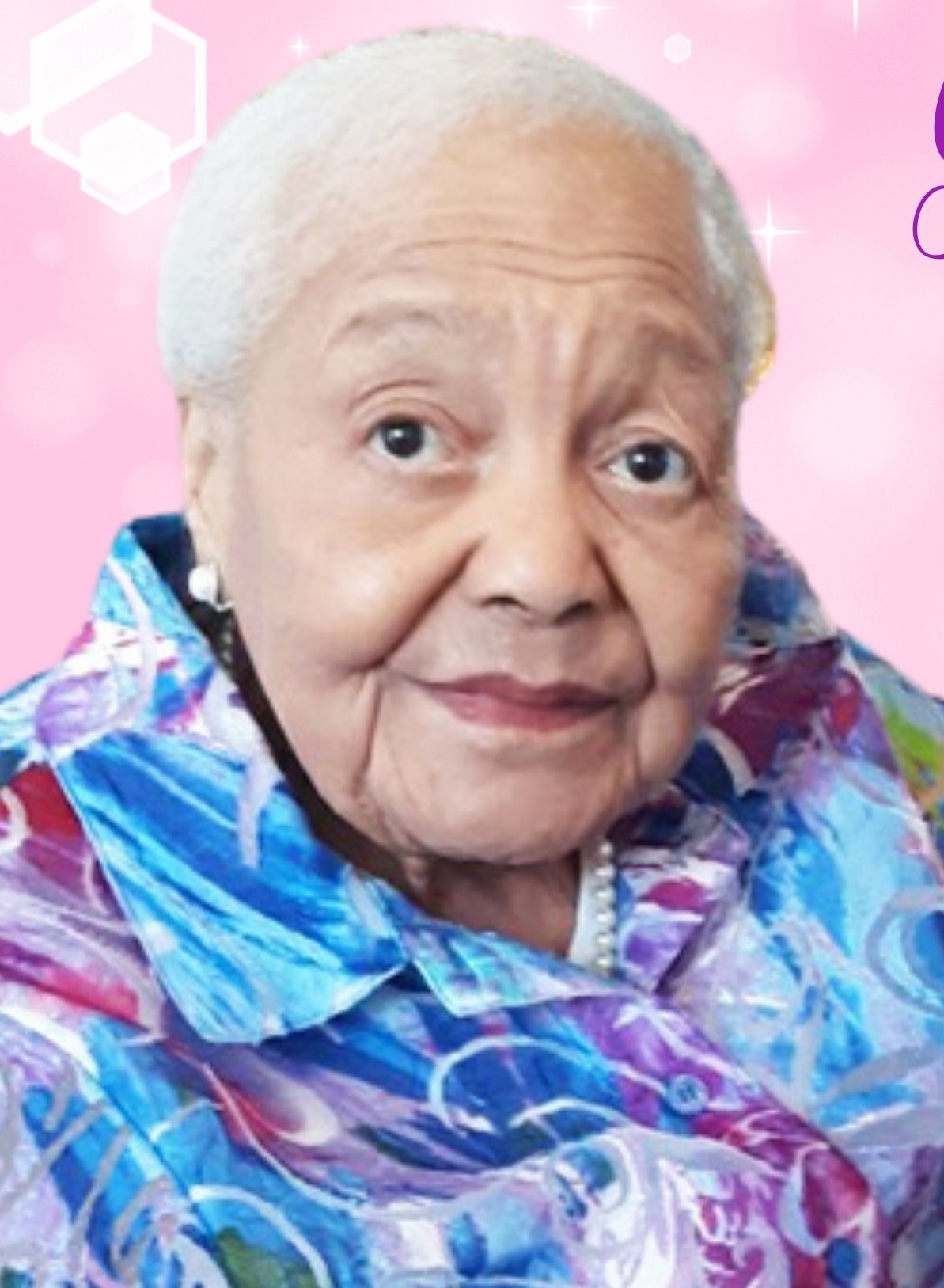 Gwendolyn Manning
June 14, 1924 – February 7, 2021
Click the image to view the
eObit funeral program
GWENDOLYN MANNING 1924 – 2021
Visitation:
Friday, February 26, 2021 at 10:00 AM
McCoy and Harrison Funeral Home, 4918 Martin Luther King Blvd., Houston, Texas 77021
Funeral Service:
Friday, February 26, 2021 at 11:00 AM
McCoy and Harrison Funeral Home, 4918 Martin Luther King Blvd., Houston, Texas 77021
Funeral Broadcast:
The funeral will be live streamed on YouTube at the time of the service (11:00 AM)
Go to YouTube.com and type in McCoy and Harrison Funeral Home and the service will appear live.
6 entries.
We will truly miss Cousin Gwen. Her sweet spirit and thoughtfulness will never be forgotten. The lovely holiday cards, thoughtful birthday phone calls, and loving check-ins are what we have appreciated the most in recent times. The world lost an angel when our dear cousin departed although she is in the loving arms of Our Heavenly Father now. May God comfort those of you who join us in cherishing her fond memories. We, the Houston's, are here for you if you need us. Do not hesitate to call on us. You are in our thoughts and prayers. God bless you abundantly.
We are so sorry for your great loss. May the God who "binds up the brokenhearted" and "comforts all who mourn" (Isaiah 61:1, 2) sustain your family during this challenging time. What a truly beautiful person Sis. Manning was, and she brought so much joy to all those around her. We join you in treasuring her memory, and we send our love, comfort and prayers. We love you.
Cousin Gwen, You have fought a good fight, you have finished the course, and have kept the faith. Now except you crown of righteousness promised from the Lord our God and rest with him in peace. You shall be lovingly remembered by your family.
To Deborah and Robert, may God keep you humble, and be with you through these final days. Your mother was well loved by many, and by my parents that she shared time together with. My prayers and thoughts are with you.
I am deeply saddened by the loss of my friend since we were in the 8th grade at Phyllis Wheatley School. Gwendolyn and I enjoyed many experiences together during our teen years. I am blessed to have kept in touch with her during many years. I have visited her on a number of occasions in Houston and talked by phone many times, the most recent last month. These phone visits I shall miss. I know that at age 96 she rests in peace. Peace, blessings and love to her children and many family members..
In loving remembrance of my gentle aunt Gwendolyn Manning. You taught me how to be a good mother and most of all in life a lady. Thank you forever and always.