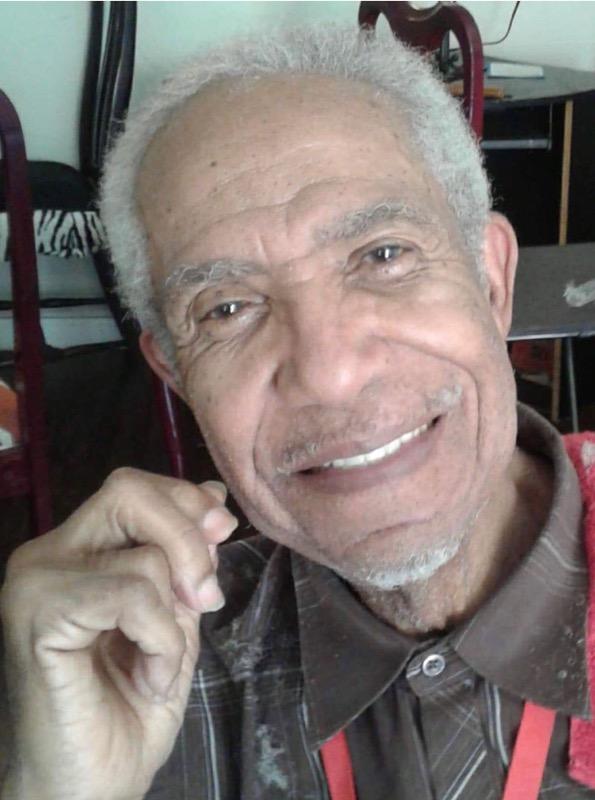 Freddie Redd
October 31, 1934 – October 4, 2020
Visitation:
Monday, October 12, 2020 at 10:00 AM
McCoy and Harrison Funeral Home, 4918 Martin Luther King Blvd., Houston, Texas 77021
Funeral Service:
Monday, October 12, 2020 at 11:00 AM
McCoy and Harrison Funeral Home, 4918 Martin Luther King Blvd., Houston, Texas 77021
Interment:
Private
12 entries.
Today I learned the passing of a dear brother whom I had the pleasure of knowing & spending time with. Mr Redd shared the WORD of the Almighty to me & was such a gentle & loving soul. I had the pleasure of celebrating Feast of Tabernacles in Florida a few years ago with Him & have pictures I would like to share with His family. Brother Fred you are loved beyond measure & touched this young womans heart & soul with your kind spirit & words of Love. You will be missed but never forgotten. I know we will see each other again until then may you rest in peace. Deepest condolences to the Redd family🙏🙏
My work prevents me from being there with you in person, but I pray you feel the love I have for this family. I wish you all the peace that surpasses all understanding during this difficult hour, but know that I am always with you.
My papa Freddie is truly missed! I grew up in Oklahoma, but would spend my summers with him and my grandmother. My heart is hurting but I will see him again! I love you so much papa
Our thoughts and prayers go to the entire family. Our family enjoyed spending time with Mr. Redd and enjoyed his wonderful and youthful personality.Our condolences go to you Pam, Amelia, Fred, and the entire family. Well done good and faithful servant. I love you, Pam!
Pam & Fred, our sincerest condolences to you from the Randle/King family. May beautiful memories of Mr. Redd carry you through your time of grief and may he rest in peace. Cynthia
our prayers and strength goes out to the Entire Redd Family. May The God of Peace Comfort your Hearts as live each Day.
Autumn, my mom, and I are with all of you in spirit. Though we cannot be in Texas to celebrate Freddie Redd's life we are with you in spirit. Love to you all.
I love and miss you. You are my Praise Fit Tour Buddy, and blessed us with your presence when you showed up ready to work out with us. You love, smile, and workouts will be always remembered. You should us, no matter our age, God blesses us to do things that others thought we could not do or no longer do! Thank you for blessing my life, my son, Christopher's Life, our Praise Fit Founder, & Certified Personal Trainer. Rest in Peace & Rest in Heaven. God, THANK YOU, for allowing us, to meet, and enjoy your child of you, our KING. Praying for Pam, family, friends, & all feeling your loss & grieving today.
The Glory Fitness Family will miss you dearly and continue to pray for the family.
I am so sorry for your huge lost and my prayers go with you Pam and your entire family. God will watch over you all. God Speed. Ellery
When we lose parents we learn to recall the memories made with them. God gives us time to create memories that we can cherish for the rest of our lives. We can cry, smile and laugh aloud as we think of them. May God comfort you as He will give you peace. (Pam's classmate from Jesse Jones Class of '73)
Dear Fred and Family, We are so very sorry to hear of the passing of your Dad.May his memory be a blessing.Sending you love and strength. Always, Ellen and Steve