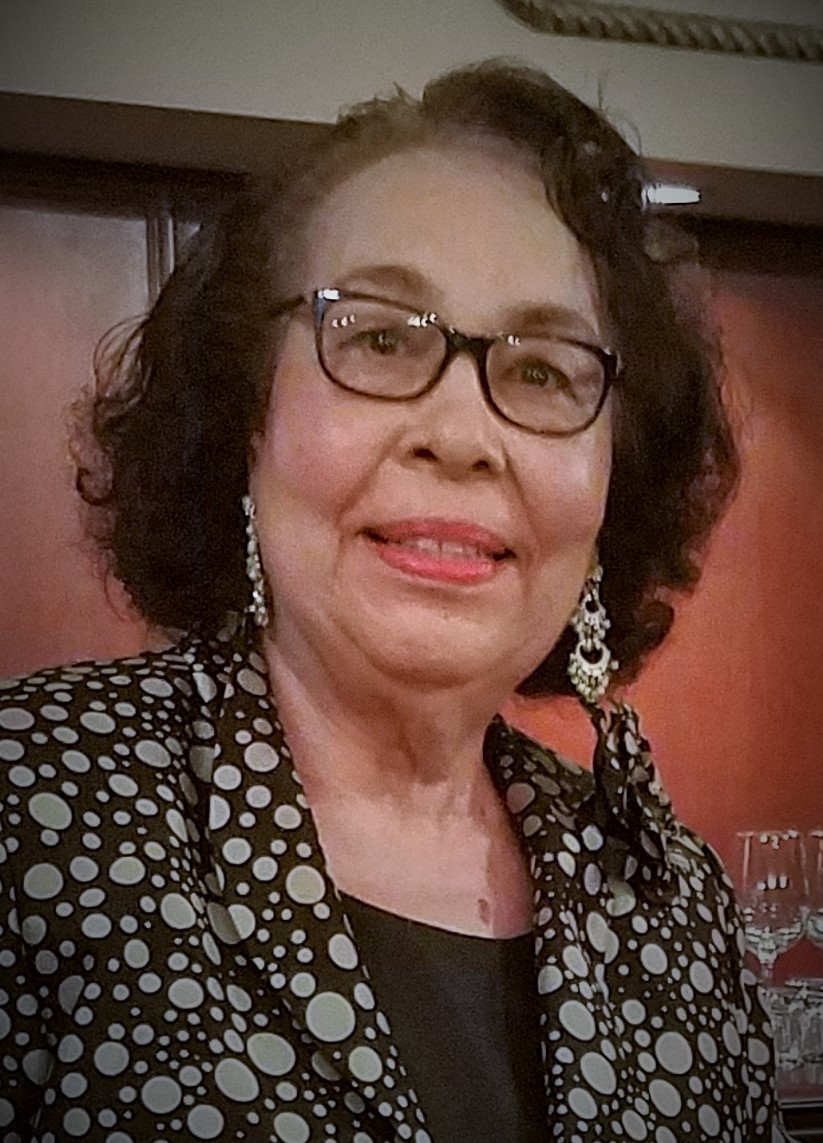 Eva Witchard
May 8, 1932 – December 6, 2021
Eva Jo Wilkins Witchard was born in Harrison, Texas on May 8, 1932 to the late Lawrence and Ruth Wilkins. She departed this life on December 6, 2021 at the age of 89. She was the third of six children (Barbara, Harold, Monroe, Lydia and Ruth). She married Verhalen Witchard in Dallas on August 11, 1956, and not long after their marriage, they moved to Houston and spent their lives in Houston, mostly in the same home.
She spent her early years in Harrison, Texas and had very fond and wonderful memories of growing up there with her siblings. In fact, one of her favorite past times was talking about those times. She graduated from A. J. Moore High School in Waco, Texas in 1950 and attended Texas Southern University. She was employed at Texas Instruments for more than 17 years and took early retirement so she could spend more time helping to care for her aging parents. She had a great love for family and was there to lend a helping hand to any family member who needed it. She was a devoted member of Mt. Hebron Baptist Church for over 50 years. She loved to socialize, dance, and solve Word Search puzzles. She would talk to anyone and never met a stranger.
She is preceded in death by her husband, Verhalen, of 41 years and three of her siblings (Barbara, Harold and Monroe). She will be solely missed by her sisters, Lydia and Ruth (Matt) and a host of nieces, nephews, cousins and other relatives and friends.
Wake:
Thursday, December 9, 2021 from 6:00 to 8:00 PM
McCoy and Harrison Funeral Home, 4918 Martin Luther King Blvd., Houston, Texas 77021
Graveside Service:
Friday, December 10, 2021 at 11:00 AM
Houston National Cemetery, 10410 Veterans Memorial Dr., Houston, Texas 77038
1 entry.
May you rise in glory, Aunt Eva, and rest in peace and power! We will miss you! <3 The Sugar Land Wilkins ~Barry, Wendolyn Jeanine, Jordan (Dan), Michaela, and Zoë~