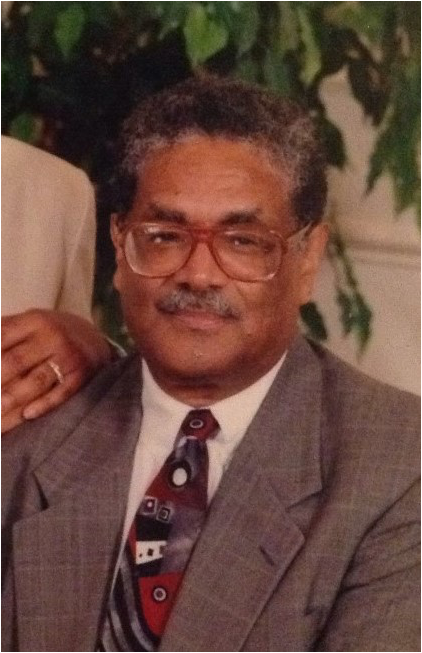 Edwin Nelson Marrs, Sr.
June 7, 1933 – May 2, 2023
On the morning of May 2, 2023, Edwin Marrs died peacefully at his home in
Colorado Springs.
Edwin was born in Bluefield, West Virginia on June 7, 1933. He was the eldest child
and only son of Margaret (Dodson) and Edwin Nathaniel Marrs. He was always an
inquisitive child who enjoyed tinkering and disassembling his toys and other items to
see how they worked. This natural curiosity served him well throughout his life,
starting with his academic performance. He graduated at the top of his class from
Genoa-Park Central High School, and was also a top student at Genoa Junior High,
where he met his future wife, Billie Jean Jackson. During his school years, he not
only demonstrated his strength as a student, but he also showcased his love for music,
performing in the glee club and serving as the DJ for many of the school's social
functions.
After high school, Edwin joined the U.S. Navy in 1951 and married Billie Jean
Jackson on December 5, 1952. While in the Navy, Edwin was assigned to the U.S.S.
Shenandoah and continued his service for three years before settling in Chicago, IL in
1956. Chicago played a pivotal role in Edwin's and Billie's lives, as it was the
birthplace for three of the four Marrs children: Edwin Jr., Michael and Jonathan. In
addition, while in Chicago, Edwin attended Coyne Electrical School, where he
graduated #1 in his class as a certified electrician. In Chicago, Edwin was introduced
to the teachings of Herbert W. Armstrong and joined the Radio Church of God, where
he was called to serve as a minister. He and his family were moved to serve brethren
throughout the segregated South, eventually making a home in Mobile, AL where
their fourth child, Deborah, was born.
Edwin continued his role as a minister in the Worldwide Church of God and the
Church of God, Worldwide Association (COGWA) for nearly 30 years. After serving
as an elder in Fayetteville and Greensboro, NC, he was subsequently ordained as a
preaching elder in 1973 in Houston, TX. Edwin went on to serve as pastor or
associate pastor to congregations in Houston, TX; Baltimore, MD; Detroit, MI; New
Orleans, LA; and San Diego, CA before his retirement in 2002. In addition to his
ministerial service, Edwin utilized his electrical skills and satisfied his technical
mindset by building and repairing computers and turntables for friends and family
until just months before his death.
Over the years, Mr. Marrs provided spiritual guidance, counseling, mentorship and
friendship to countless members and families. His legacy continues to be seen and
felt in the many marriages, baptisms and anointings he performed, sermons he
delivered and members he impacted.
Edwin was preceded in death by: Parents Margaret and Edwin Nathaniel Marrs;
Spouse Billie Jean Marrs; and sibling Talma Dawson.
Edwin is survived in death by: Children Edwin (Cynthia) Marrs, Jr., Michael Marrs,
Jonathan Marrs, Deborah Marrs; Grandchildren Jessica Marrs, Jeremy Marrs, Krystin
Marrs, Laurenne Mills, Kianna Marrs and Isabella Marrs as well as several nieces,
nephews, great grandchildren, grand-nieces, grand-nephews and countless extended
family.
The family wishes to thank all of those who expressed their condolences, prayers and
encouragement during this time.
Funeral Service:
Sunday, May 21, 2023 at 1:00 PM
McCoy and Harrison Funeral Home, 4918 Martin Luther King Blvd., Houston, Texas 77021
Interment:
Monday, May 22, 2023 at 10:45 AM
Houston National Cemetery, 10410 Veterans Memorial Dr., Houston, Texas 77038
5 entries.
Praying for your peace and joy; and looking forward to seeing Mr. Marrs in the first and better resurrection. May God speed that day! The McDuffie family
We knew Mr. Marrs in Baltimore, Detroit, and throgh many phone conversations. He was a great spiritual leader and will be greatly missed.
We knew him in Baltimore and Detroit and through many phone conversations. Will be greatly missed, but only temporarily!
I feel like my heart has lost its anchor, and I will forever miss you - best daddy in the world!!
I have very fond memories of Mr. Marrs. He was my pastor while I was in Houston and later in New Orleans. A wonderful, kind and down-to-earth person. I remember many powerful sermons he gave. May he sleep well until the Kingdom is here.