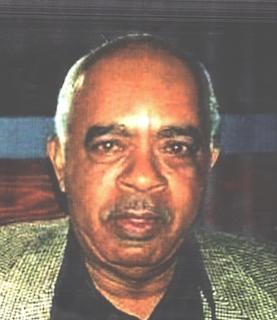 Charles Taylor
June 26, 1934 – August 2, 2019
Charles W. Taylor passed away August 2, 2019 surrounded by his loving family. Charles was born on June 26, 1934 to William and Erma Taylor in Kendleton Texas. He graduated from Powell Point High School and received a BS Degree in Chemistry from Prairie View A&M University. Upon receiving his degree he accepted a chemistry teaching position there and taught for one year. At which time he was inducted into the United States Armed Forces and served two years. In 1960 he married Hazel Perry; to this union, four children were born, Gregory, William, Robert and Charlexia.
Charles embarked on a successful career at Baylor College of Medicine. During his tenure there, he advanced to a position of Associate Research Professor in the Dept of Pharmacology. He retired from Baylor after 36 years. Shortly after retiring he decided to manage a Popeyes Chicken Franchise (Crosby, TX) owned by his son, Gregory. After five years he decided to retire again. This time for good.
Charles was preceded in death by his parents.
He is survived by Hazel, his devoted wife of 59 years, his four children, four grandchildren, two great-grandchildren, a host of loving nieces, nephews and other relatives and friends. Charles was a loving husband, a wonderful father, grandfather and great-grandfather and he will be sadly missed.
Visitation:
Saturday, August 10, 2019 at 9:00-9:30 AM, Rosary 9:30 AM
St. Peter the Apostle Catholic Church, 6220 LaSalette St., Houston, Texas 77021
Funeral Service:
Saturday, August 10, 2019 at 10:00 AM
St. Peter the Apostle Catholic Church, 6220 LaSalette St., Houston, Texas 77021
Interment:
Saturday, August 10, 2019 – Immediately following the funeral service
Paradise Cemetery North, 10401 W. Montgomery Rd., Houston, Texas 77088
To the Charles W. Taylor Family I am sorry for your loss. When you are ready, I'd like to get together to learn more about Charles W. Taylor. Roy L. Owens Sr. Thurman and Dottie's Brother In-Law