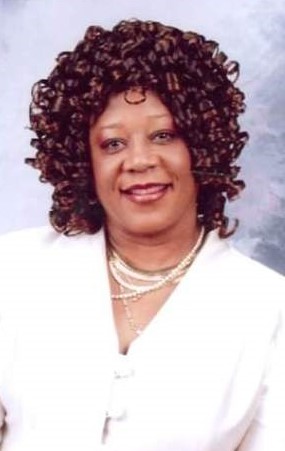 Carolyn Scott
January 6, 1957 – October 25, 2020
Visitation:
Saturday, October 31, 2020 from 9:45 to 10:45 AM
New Day Deliverance Holiness Church, 9001 Mesa Dr., Houston, Texas 77028
Funeral Service:
Saturday, October 31, 2020 at 11:00 AM
New Day Deliverance Holiness Church, 9001 Mesa Dr., Houston, Texas 77028
Interment:
Saturday, October 31, 2020 – Immediately following the funeral service
Houston Memorial Gardens Cemetery, 2426 Cullen Blvd., Pearland, Texas 77581
12 entries.
my Darling Wife ♥ I miss you every day I know we will be. Together again in Heaven forever see you soon your Husband Donnie Wayne Scott
Carolyn you have SURRENDERED ALL TO JESUS...you will truly be missed. Thank u for being you. You always had a beautiful smile and I will always remember our fun days filled with laughter. Rest In Peace till we meet again.....Donnie stay strong and we r here for you. Pattie Bussey
To Sis. Carolyn's Family, you have my sincere deepest sympathy. My prayers are with you and I ask our Father to comfort you and keep you in His care. With the Love of Jesus in my heart for you. From: Sis. Patricia Washington New Day Church Family
Carolyn was the sun shine in our lives. She will be dearly missed and has left a void that no one can easily fill in this world. I love you Carolyn and pray for her family and husband during these hard times.
My heart is heavy for the family. May God give you all strength to endure this time. My condolences and prayers to the family.
God bless you Carolyn I will miss you Thanks for being my friend
I had the pleasure to work with Carolyn for two years at MD Anderson Hospital. She was one of the best RN I ever work with. She was a great soul. She will be missed. My condolences to her family. PMB
My friend I will miss you. Love you all ways.
To Dorthy and the entire Hopkins family.The Lord has picked another beautiful flower from his garden. I will truly miss the shout outs from Carolyn .May God continue to bless and comfort you.
Condolences to the family. I will miss Carolyn.
I AM FEELING SO SAD MY FRIEND IS GONE LOVE YOU WILL MISS YOU BUT ONLY GOD UNDERSTAND HIS PLAN.TO HER FAMILY MAY GOD BLESS AND KEEP YOU HAVE MY PRAYERS
Donnie may the peace of GOD be with you during this difficult time. My sincere condolences to you. GOD BLESS!