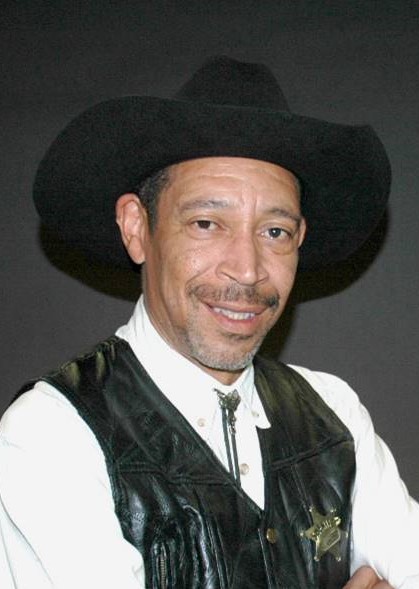 Zachary Hailey
March 22, 1953 – February 9, 2020
Click the image to view the
"eObit" funeral program
ZACHARY HAILEY 1953 – 2020
Mr. Zachary Earl Hailey was born on March 22, 1953 to Margaret Hailey (born in Houston, Texas) and Raymond Dillard (born in Kendleton, TX) in Houston, Texas.
He attended Jack Yates High School and was a member of the ROTC. He then continued his education and at Jessie Jones High School, and graduated in 1972.
Zachary then joined the army in November 1974 and was discharged in November of 1978.
He then worked at the United States Post Office for one year and then the US Department of Veteran Affairs for 29 years, until he retired.
Zachary's hobbies included fishing, trail riding and zydeco dancing.  Because of his love of music he was given the nickname "Zydeco Zack".
Zachary is preceded in death by father Raymond Dillard, his mother Margaret Hailey, his brother Dewayne Terrell and his daughter Kendra Hailey.
He leaves to mourn his precious memories: his brother Samuel Terrell; his sister, Myra Terrell; his son, Zachary Earl Hailey II; his grand-daughter Alexander Mills and great grand-daughter Hailey Mills and a host of relatives and friends.
Visitation:
Saturday, February 15, 2020 at 12:30 PM
McCoy and Harrison Funeral Home, 4918 Martin Luther King Blvd., Houston, Texas 77021
Funeral Service:
Saturday, February 15, 2020 at 1:30 PM
McCoy and Harrison Funeral Home, 4918 Martin Luther King Blvd., Houston, Texas 77021
Interment:
Saturday, February 15, 2020 – Immediately following the funeral service
Houston Memorial Gardens Cemetery, 2426 Cullen Blvd., Pearland, Texas 77581
9 entries.
Rest in peace my friend. Now Zydeco Zac and Poppin Rob (Robert Brown) together again reminiscing from back in the day of Van Fleet, Wesley Square and Jesse H. Jones. Praying for the family 💖📿
Zach you will be missed and i hope ill see you on the other side your brother Samuel Terrell
Thanking GOD for giving me the opportunity to share HIS love with Zach. My heart is heavy with grief, and I will truly miss him. And to his Son, Granddaughter and Great Granddaughter you were his pride and joy. On behalf of the Eligibility staff and I we send our deepest condolences to Zach family and friends.
Praying for the Hailey and Terrell family. Zach was the coolest guy. A long time friend of South Park/Vanfleet 1968. Will always be remember for is jokes and smile.
God put Zachary in my life with a meaningful purpose. He became my oldest son's Godfather with no regrets. Zachary did not meet a stranger. He loved his family, work and friends. He may be gone, but will not be forgotten. He will always hold a special place in my heart. I know he will be dancing from Heaven and he watches over the ones he left behind. My condolences to his family. Love Dee
God rest my wonderful childhood friend and reward you with a lifetime of service to the lord. Deepest condolences to the family. I will always remember Zach's love for his family. It's very difficult to say goodbye. Yes, Zach loved to dance and that SMILE! The Jackson Family TuTu, Bev, Carl Van, Linda and Terry. Wesley Square Family
Zach we will miss you my brother. Eligibility would like to extend our deepest condolences and sympathies to the family. Today we lost one and heaven gained a great angel.
Being a friend, co-worker, and supervisor of Zach has truly been a pleasure. He'll bring a smile to your face, even when you're having a bad day. He was and still is loved.
Praying for you and your family that God will the Strength to accept his will My condolences to you'll RIP 💕🙏🏽🙏🏽Zac. Estella Grant