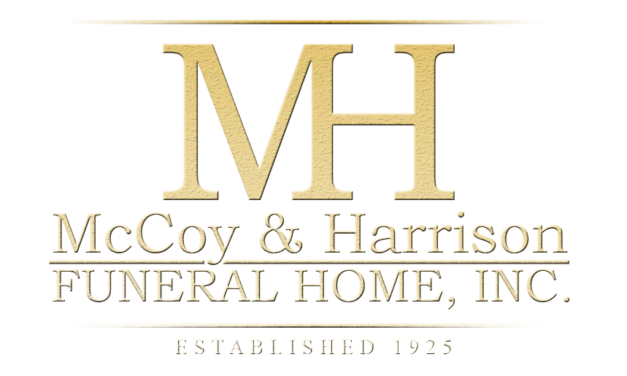 Sharon Mitchell
November 20, 1947 – October 8, 2022
(Click the image to view the full program)
SHARON MITCHELL 1947 – 2022
Praise be to the God and Father of our Lord Jesus Christ,the Father of compassion and the God of all comfort,who comforts usin all our troubles, so that we can comfort those in any trouble with the comfort we ourselves receive from God.
2 Corinthians 1:3-4
Sharon Sandra Green was born to Seth and Erma Green on November 20, 1947. She was the child that the couple prayed for and ultimately, the only child born of their union. She grew up in the close-knit community of the Third Ward surrounded by both maternal and paternal family members within blocks of her home. As an infant, she was christened in Holy Baptism at Holy Cross Lutheran Church—the church her mother and first cousin, Beatrice Lehman Green, founded together.
Sharon attended Blackshear Elementary School, Ryan Middle, and graduated from Jack Yates High School. During her tenure as a Jack Yates Lion, Sharon was a majorette and was kept in line by family members who were either teachers or staff at the school. Sharon continued her education at Huston-Tillotson University where she became a member of the Beta Kappa Chapter of Alpha Kappa Alpha Sorority, Incorporated. She returned home to Houston and graduated fromTexas Southern University. While there, she met Hampton Paul Mitchell, and the two were married in 1972. The couple had one child, Paula Michelle, on February 6, 1975 and settled in Northwest Houston. Sharon worked as an accountant and small business owner; yet the majority of her years were spent as a stay at home wife and mother to Paula. As a mother, she was funny, affectionate, generous, loving and supportive. Devoted to this role, she spent her time as a volunteer in various capacities in the numerous school endeavors of her daughter. In 1994, her husband, Hampton, passed away unexpectedly.
After Paula graduated from high school, Sharon remained a proud and staunch supporter of her daughter's education, often traveling and moving Paula from state to state. She saw Paula through matriculation and graduation from the University of Oklahoma, Howard University, Michigan State University, and fellowship completion at the University of Massachusetts Medical School. The two enjoyed traveling together to destinations such as Ireland, France, and England. She also loved to travel with her loving companion, Clifford Zeno, to such countries as Italy and Greece.
On March 6, 2010 and February 20, 2018, Sharon became a grandmother ("GiGi") to Zaila and Naima, respectively. This "second motherhood" brought about pride and immense joy. She held special and unique relationships with her granddaughters and showered each of them with unconditional love, fun memories, and consistent support. She was extremely active with her grandchildren and her relationships with them were filled with trips to the beach, lunches at school to celebrate Grandparent's Day, weekend brunches and picnics, weekday ice cream trips, and many sweet memories that will forever shape the people that each of her grandchildren become.
In the summer of 2022, after receiving a terminal diagnosis of Pulmonary Fibrosis, Sharon moved in with her daughter and her family (Paula, Nicholas, Zaila, Naima). After a courageous battle, on October 8, 2022, she peacefully passed away in her sleep. Memories of Sharon will be cherished by many.
Visitation:
Wednesday, October 19, 2022 at 11:00 AM
Champion Forest Baptist Church, 16518 Jersey Dr., Jersey Village, Texas 77040
Funeral Service:
Wednesday, October 19, 2022 at 12:00 PM
Champion Forest Baptist Church, 16518 Jersey Dr., Jersey Village, Texas 77040
Interment:
Wednesday, October 19, 2022 at 2:00 PM
Houston National Cemetery, 10401 Veterans Memorial Dr., Houston, Texas 77038
3 entries.
Job 7:6-8 My days are swifter than a weaver's shuttle, and are spent without hope. O remember that my life is wind: mine eye shall no more see good. The eye of him that hath seen me shall see me no more: thine eyes are upon me . and I am not. Love Doris, Starlette, Eric, Starr, Kayla, Victoria, Kelsey, Matthew, Daniel and Joshua
Our thoughts and prayers are ever with you and your family, Paula.
OUR FAMILIES WERE NEIGHBORS ON NALLE ST. IT WAS AN HONOR TO KNOW AND BE A PART OF YOUR LIFE WILLIE RUTH AND CLYDE (BEBE) WILLIAMS