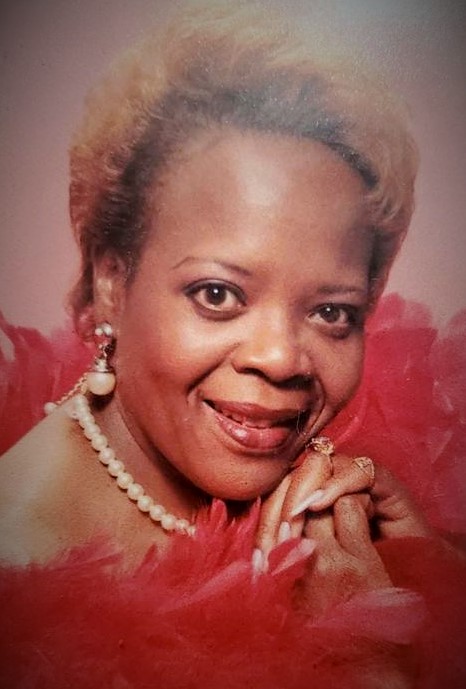 Rosemary London
March 18, 1951 – April 24, 2023
(Click the image to view the full program)
ROSEMARY LONDON 1951 – 2023
ROSEMARY LONDON was born on March 18, 1951 in Wharton, TX to Mary E Petitt and Lee Petitt Sr. Rosemary graduated from Jack Yates High School, class of 1969. After graduating from Jack Yates she futured her education at a nursing school in Houston, TX.
Rosemary was a very passionate person who loved singing, dancing, fishing and enjoyed spending time with her family.
Rosemary leaves behind her child, Derrick Welch Sr,; brother, Lee Pettit Jr.; sisters, Fern Petitt and Sandra Gradney and sister in law, Carolyn Petitt; one granddaughter, Tailor Welch; two grandsons, Devin and Dylan Welch; three great grandchildren, Pai'ton, Bailey, and Derrick as well as a host of nieces and nephews.
Rosemary was preceded in death by her parents Mary and Lee Petitt  Sr,; brother, Jeffrey Petitt Sr. and sister Sharon Johnson, as well as grandson, Derrick Welch Jr.
Visitation:
Saturday, April 29, 2023 at 10:00 AM
McCoy and Harrison Funeral Home, 4918 Martin Luther King Blvd., Houston, Texas 77021
Funeral Service:
Saturday, April 29, 2023 at 11:00 AM
McCoy and Harrison Funeral Home, 4918 Martin Luther King Blvd., Houston, Texas 77021
Interment:
Saturday, April 29, 2023 – Immediately following the funeral service
Houston Memorial Gardens Cemetery, 2426 Cullen Blvd., Pearland, Texas 77581