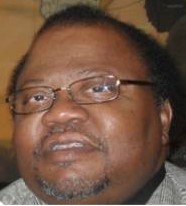 Rickey Brannon
December 7, 1954 – December 20, 2022
Rickey H. Brannon, Sr., was born to Willie H. Brannon, Jr., and Elizabeth W. Brannon on December 7, 1954, in Abbeville, La.  Rickey was baptized at an early age at Pleasant Green Baptist Church in Abbeville, La.  While at Pleasant Green, he served as a Junior Deacon under the leadership of his father.
Rickey joined the United States Army in 1972, served in active duty for four years, received an Honorable Discharge, and continued to serve in the Army Reserve for two years until 1978.  While in the army, he graduated and received his High School Diploma from Honolulu, Hawaii.
Also, while in the Army, he was awarded with the National Defense Service Medal, Armed Forces Expeditionary Medal, Marksman Badge M-16 Rifle, and Army Commendation Medal.
Rickey Brannon was united in holy matrimony to Elizabeth Douglas on July 6, 1974.  They walked in faith as a married couple for forty-eight years.  To the union of this marriage, two children were born, Rickey, Jr., and Roderick.  Rickey worked along with his father in the family business, Brannon & Sons Associates, until his father's demise.  Rickey was a hard worker who loved and provided for his family.
Rickey was a loyal and faithful member of Evangelist Temple COGIC and The Great Commandment Church, under the leadership of Bishop Rufus Kyles, Jr.  He loved the Lord, his family and the people of the Lord.
Rickey leaves to cherish his memories, his loving wife, Elizabeth D. Brannon, two sons, Rickey Jr. (Tekia), and Roderick Brannon; one brother, Michael Brannon (Valeria);  five sisters, Laura Greene, Cassandras Trahan (Russell), Tanya Brannon, Sherell Hill (Holton), Cynthia Bessard; all of Houston, TX; six grandchildren, Whitney Levine, LaMaya Dove, Raylon Boudreaux, Rickey Brannon, III, Xavier Brannon, and Ebony Brannon; one great grandchild, Kh'Rhyn Levine; stepmother, Iris Brannon; aunts, Mable Levine (Alton) of Dallas, TX, and Irene Williams of Abbeville, La.; two uncles, Otis Brannon Sr. of Lake Charles, La. and Larry Brannon, Sr. (Loretha) of Houston, TX; mother-in-law, Murley Douglas; brother-in-law, Brian Douglas (Regina Kim); sisters-in-law, Lisa Douglas, and Mona Ozone of Houston, TX; Godchildren, Tamara Thibodeaux, Tyler Williams, and J'Corrick Beavers, and a host of nieces, nephews, relatives and friends. 
Rickey was preceded in death by his, mother, Elizabeth W. Brannon, father, Willie H. Brannon, Jr., sisters, Cherita Thibodeaux and Mary Robertson, maternal grandparents, Edward Williams, Sr. and Malvin Williams, paternal grandparents, Willie H. Brannon, Sr. and Mary Wallace and one nephew, Shannon Joiner.
We Love You, Rickey!!!!
You Will Be Greatly Missed!!
*****
Visitation:
Friday, December 30, 2022 at 8:30 AM
The Church at Bethel's Family, 12660 Sandpiper Dr., Houston, Texas 77035
Funeral Service:
Friday, December 30, 2022 at 10:00 AM
The Church at Bethel's Family, 12660 Sandpiper Dr., Houston, Texas 77035
Interment:
Monday, January 2, 2023 at 9:00 AM
Houston National Cemetery, 10410 Veterans Memorial Dr., Houston, Texas 77038
1 entry.
Sending all the love and prayers to you and your family. ❤️❤️