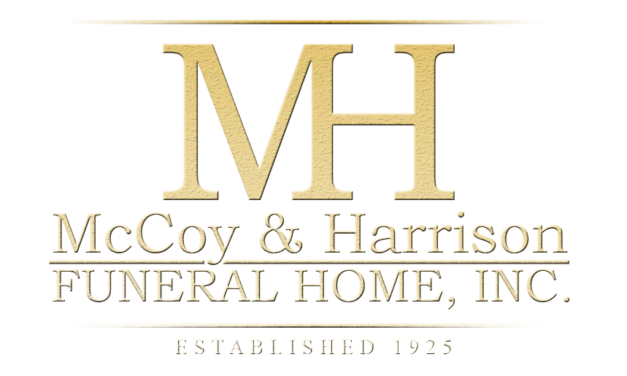 Ray Anthony Evans
July 2, 1952 – August 25, 2020
(Click the image to view the full program)

RAY ANTHONY EVANS 1952 – 2020
14 entries.
To the Evans Family: My heart is deeply saddened by the loss of Coach Evans. I had the privilege of being mentored, not just coached, by him at Lamar High School. The lessons he taught me have stuck with me for my entire life. Rest in Power.
I am sorry to hear about Coach Evans. I was the head coach at MacArthur when he was at Eisenhower. We had many conversations during that time. He was a good man and a good coach. My prayers go out to his family.
Thanks coach for giving me an opportunity to be a part of your great staff at Eisenhower High school. Rest In Peace,
To the Evans Family I sent my love and condolences in the loss of a great man. Coach Evans was my head coach my freshman year at Lee in 1996 and he still holds a special place in my heart to this day. May God Bless you all and keep you. Rest In Paradise King Chris
To the Evans Family and Sharon Taylor: The loss of someone you were close to and loved is never easy. ...Ray will be in our hearts and memories forever. Wishing you strength and peace during this hard time. Words, no matter how kind, can't mend your heartache. Lean on GOD as you go through this time in your life. Much Love
Bro. and Sister Evans, We pray that you will find comfort in your beautiful memories of your son, Coach Ray Evans. May God bless and keep you both and your entire family. It was an honor to work with Coach at Jack Yates High School.❤️❤️
I've only had the pleasure of knowing him for the last few years, but in those years, he has an heart ❤ as biggest the world, he will give you the shirt of his back. Yes he did have that special support system Sharon Taylor who was there for him for the last 22 years!! I comend you, yes one of his biggest, yes that was your 🍯. Peace to all.R.I.P. Ray ! ML always.
My Step-dad and Coach has transitioned to My Ancestor. Your calm voice, now a whisper, has inspired and motivated me to do better in life. I've followed in your footsteps as a Coach & I will make you proud. Your Legacy lives on in righteousness and peace. We've shared laughs and tears and seeing you with your Grandbaby Lynna has left my 🖤 smiling eternally. Thank you for your Love and Loyalty to My Mother 💜. We miss you Papa Ray, Rest in Heaven. Your energy surrounds Us All! Your Daughter and Granddaughter, (Tere and Lynna Taylor) 🖤🤎🖤🤎🖤🤎🖤🤎🖤
It is with a sad, and heavy heart that I write these words. Ray was a very good and important friend and member to the Scott family. He was solid support mechanism for the Scott family. He and my sister were in love for many, many years. Sharon will muss him dearly. He adored our mom Adelphia Catherine Scott, and she adored Ray. When ever there was a phone call to or from California, my mother and Ray would get on the phone and talk and laugh. These are the things that I will remember most about Ray. Being a football coach myself, Ray would share some of his strategies, training techniques, plays, etc... his understanding of the various defensives was second to none. He was an accomplished and proven Coach, and was not afraid to share his knowledge and those that needed it. A good man. Good bless
I am here to express my condolences for the loss of a friend, brother, son, father and my sister's partner. Words alone can not express how much Ray will me missed. Peace✌🏾and Blessings☝🏾🤲🏾🙏🏾
The news of Ray's passing seemed unreal. He was a part of our family for many, many years. He will definitely be missed. ❤️ My deepest sympathies and condolences to The Evans family as well as to Sharon Taylor (my sister). May God cloak you all in His Mercy and Grace. Peace and Blessings🙏🏾
Ray, I honestly can say, I wouldn't be where I am today, if you haven't showed me the way. "Those we love never truly leave us. There are things that death cannot touch." ― Jack Thorne ~until we meet again~
My prayers and thoughts are with the Evans family and with my sister, Sharon Taylor. May God Bless each of you, and strengthen you with His Almighty Hand.
Ray's death leaves me with a heartache no one can heal. His love leaves an everlasting memory no one can steal. No words can express the pain and sorrow you are going through. Ray was an inspiration for many, he had a big heart and a magnetic personality. My deepest sympathy to the Evans family during this time. My prayers and blessings are with you always. 🙏💙 Sharon
Wake:
Monday, August 31, 2020 from 6:00 to 8:00 PM
McCoy and Harrison Funeral Home, 4918 Martin Luther King Blvd., Houston, Texas 77021
Viewing:
Private
Funeral Service:
Private
Interment:
Houston Memorial Gardens Cemetery, 2426 Cullen Blvd., Pearland, Texas 77581