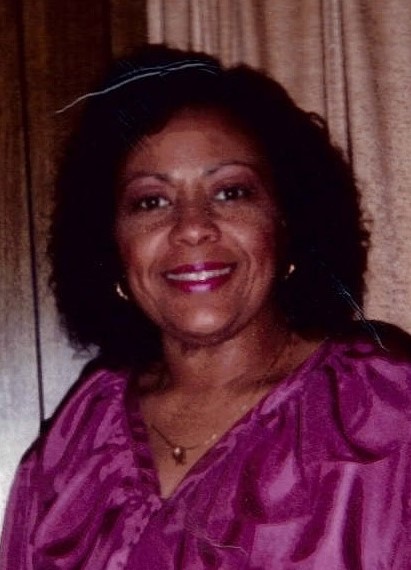 Pamela Ross
November 8, 1954 – June 22, 2019
Pamela Annette Ross, beloved daughter of O.C. Ross and Florence Whaley Ross, was born on November 8, 1954 in Houston, Texas.She received her baptism at Progressive New Hope Baptist Church in Houston, Texas, and was a member of South Main Baptist Church in Houston, Texas.
Pamela was educated in the Houston Independent School District and was a graduate of Jack Yates High School in 1973. She received her B. S. from North Texas State University in Denton, Texas in 1977 and M.S. degree in Science from Texas Southern University in Houston, Texas.
Pamela started her teaching career in the Houston Independent School District at Ryan Middle School. She had a robust teaching career of 29 years, which concluded at Welch Middle School upon her retirement in 2008.
Being the oldest of five children, Pamela was the connecting force of her family. She was loved by all and will be missed by family and friends dearly.
Pamela leaves to mourn her passing three sisters: Paula Ross Ambres, Madelyn Ross Hall, Jacqueline Ross; and one brother, Michael Ross, all of Houston, Texas; nieces and nephews Kenneth Hall, Jr, Christine Hall, Meredith Ambres, William Ross, and Mikaela Ambres; special cousins – Sylvia Mitchell Brooks, along with the Mitchell, Brooks, Smith, and Coleman families,and a host of many relatives and friends in Houston, Marshall, Dallas, Los Angeles and Norfolk.
Pamela was preceded in death by her parents, grandparents, other relatives and friends.
A Celebration of Life service will be held at South Main Baptist Church, 4100 Main St, Houston, TX 77002, on Tuesday, July 2 at 11:00 am.
Share words of comfort with the Ross family at www.mccoyandharrison.com.
Wake Service:
Monday, July 1, 2019 from 6:00 to 8:00 PM
McCoy and Harrison Funeral Home, 4918 Martin Luther King Blvd., Houston, Texas 77021
Graveside Service:
Tuesday, July 2, 2019 at 9:30 AM
Houston Memorial Gardens Cemetery, 2426 Cullen Blvd., Pearland, Texas 77581
Funeral Service:
Tuesday, July 2, 2019 at 11:00 AM
South Main Baptist Church, 4100 Main St., Houston, Texas 77002
5 entries.
The Jack Yates Class of 1973 sends our sincerest condolences to the family of our classmate and sister. We will keep you all in prayer for God's continuous Comfort and Peace.
I'm so sorry I meant Ms. Pamela Ross. She will be missed.
I would like to express my heartfelt sympathy in the loss of your loved one, Ms. Addie.May the fond memories shared with her and the resurrection hope Jesus spoke of in the Bible at John 5:28,29 be a source of comfort during this time of grief and pain. .
Pam, while we will miss you tremendously, none of us knows how much the "little ones" in the family will miss you. The books, the creative learning materials, the clothes you made, the delicious sweet treats...I know my grans will miss you and all you gave... and all you did to forever "teach". On behalf of them, "Alannah...Peyton... Leland...and Emmanuel Errol", thanks for being a part of their and our lives! Much love Cousin Sylvia
To the family and friends of Pamela Ross, I am very sorry for your loss. The wise man Solomon at Ecclesiastes 9:11,12 tells us "I have seen something further under the sun, that the swift do not always win the race, nor do the mighty win the battle, nor do the wise always have the food, nor do the intelligent always have the riches, nor do those with knowledge always have success, because time and unexpected events overtake them all. For man does not know his time. Just as fish are caught in an evil net and birds are caught in a trap, so the sons of men are ensnared in a time of disaster, when it suddenly overtakes them.." Yet we can take comfort knowing that there is One who can and will remove such tragedies forever. Until then may you find comfort in the Bible's hope that one day we will see our lost loved ones again. Jesus also showed how this promise is sure when he resurrected Lazarus. John 11:1-44. Such bible truths provide us with hope and comfort as we look forward to the day when death will no longer be and those who have sadly lost their lives will be awakened onto a Paradisiac Earth, to a life free of sickness, pain, sorrow and the worries of ever dying again. This being the Creator's original purpose, it will indeed be fulfilled. Yes, Knowing this makes one wonder what wonderful new things Ms Ross will be able to achieve in the near future. Genesis 2:7, 8; Isaiah 55:11; Isaiah 25:8; Revelation 21:3, 4; John 6:40; and 1 Corinthians 15:25, 26