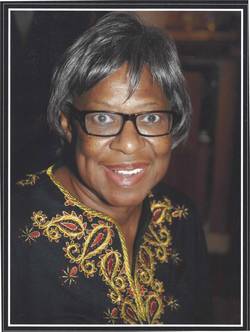 Norma Paskusz
September 6, 1938 – November 9, 2018
Norma Edwards Paskusz was born in Houston Sept. 6, 1938, to Austin and Virgie Brown Edwards and passed away Nov. 9, 2018.
She was a member of the Phillis Wheatley High School class of 1954 and earned a degree in journalism from Texas Southern University. She had careers in journalism and human resources before retiring as chief benefits officer of the Teacher Retirement System of Texas in 1998. Norma loved reading and writing poetry and had just finished a poetry reading when she became ill. She was also famous for her adventurous cooking and her love of traveling the world with her husband, Jerry.
She was preceded in death by her parents, her daughter, Christina Turner Holmes; a sister, Myrtis Hawkins Deams; and three brothers, Milton Hawkins, Dearcie Hawkins and Donald Edwards.
Norma leaves to cherish her memory her husband, Gerhard Paskusz, and her children William McQueen (Rosylind) and Angela Young (Darryl). Six grandchildren also survive her, William and Christin McQueen; Christopher (Jeresha) and Courtney Holmes; and Kelly and Travis (Juana) Young. She leaves seven great grandchildren, Caydin, Keon, Riley, Emory, King, Wesley and Sophie. She is also survived by her sister, Iris Sally, nieces Iris Felix and FaEll Hawkins, and a host of other relatives and friends.
A memorial service will be held at 11 a.m. Thursday, Nov. 15, 2018, at First Methodist Houston West Campus at 10570 Westpark Drive. In lieu of flowers, the family requests donations be made to The Women's Home at www.thewomenshome.org.