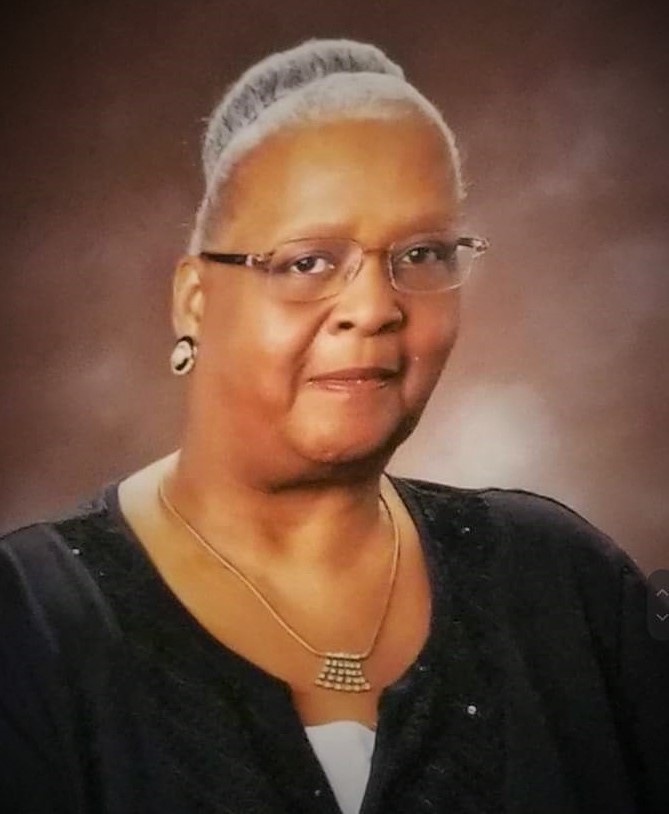 Melba Thompson
June 1, 1950 – October 22, 2023
Mother. Sister. Teacher. Friend. Child of God.
Melba Jean Broussard Henderson Thompson was born on June 1, 1950, in McNair Station, Baytown, Texas, to Ida Mae Broussard and Elijah Henderson. She was the oldest of the four Henderson children, including Johnny, Sandra, and Samuel.
Affectionately known as "Jeannie," she was raised in a family of strong Christian faith. She accepted Jesus Christ as her savior at 8 years old and was baptized at McNair's Antioch Baptist Church, beginning a lifetime of Christian service.
Melba graduated from Ross Sterling High School in Baytown in 1968.  Three years later, in 1971, Melba married David Thompson Jr. Their union produced two children, Dana Jeanette Thompson and Michael Anthony Thompson.  Driven by her love for children, Melba pursued a career in education and studied at Eastfield College in Mesquite, Texas. Melba served as a preschool teacher for years, and combined her faith and gift of teaching as a Sunday School teacher, church youth director, and mentor to countless young people.
Left to cherish her memory are her daughter, Dana Thompson; son, Michael Thompson (his wife, Sherita, and sons Michael David and Raymond Daniel); Dana and Michael's father,  Rev. David Thompson; brother, Pastor Johnny Henderson (his wife, Debbie); sister, Sandra Hawkins (her daughters, Talesia and Mi'kal, along with her grandsons, Amir and Jayden); and a host of uncles, nephews, nieces, cousins, family, and friends.
Visitation:
Saturday, November 4, 2023 at 10:00 AM
First Metropolitan Church, 8870 W. Sam Houston Pkwy. North, Houston, Texas 77040
Funeral Service:
Saturday, November 4, 2023 at 11:00 AM
First Metropolitan Church, 8870 W. Sam Houston Pkwy. North, Houston, Texas 77040
Interment:
Saturday, November 4, 2023 – Immediately following the funeral service
Houston Memorial Gardens Cemetery, 2426 Cullen Blvd., Pearland, Texas 77581
2 entries.
Ms Melba was one of my customers at Smartstyles and she remained a customer when I opened up my own salon at Blessed Strands Boutique. I would like to tell the family that she will truly be missed on earth. I will continue to be praying for your family. I am here if you need a shoulder to lean on.
Dana, Michael;and all of those near and dear to Jeanie. I share your pain in the homegoing of my sister friend. Praying without ceasing for you remembering "Blessed are the dead who die in the Lord"