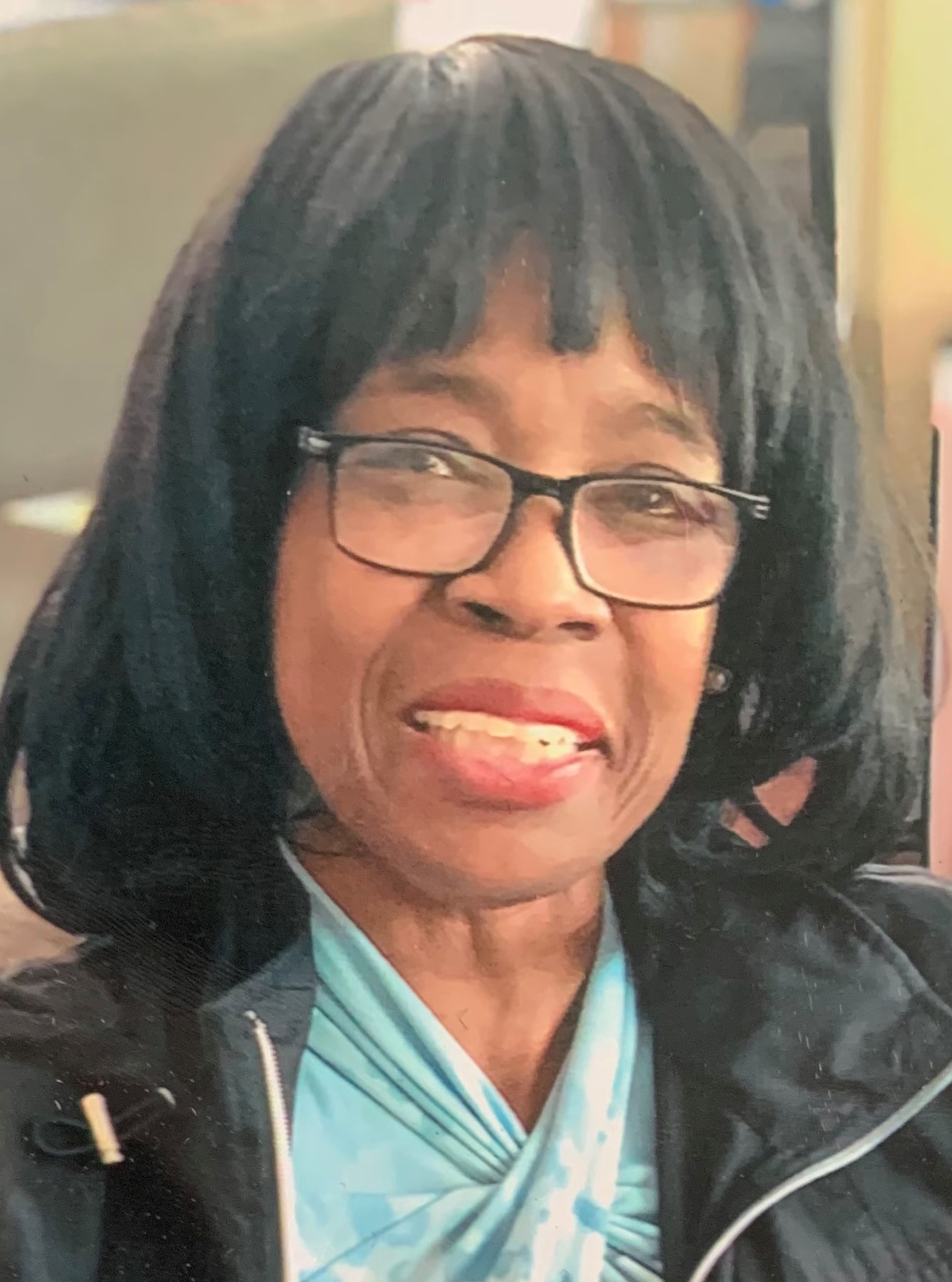 Marsha Richardson
April 18, 1954 – August 18, 2021
Marsha Elaine Nettles Richardson peacefully left this earthly life on August 18, 2021 with her family at her bedside in Pearland, Texas. She was 67 years of age at the time of her passing.  
Marsha was born on April 18, 1954 in Baton Rouge, Louisiana. At just six years old while attending Sunday School at St. Mary's Baptist Church, she would meet her future husband, Michael Richardson, who was likewise just six. They would marry on August 15, 1979 and to that union was added their son, Michael L. Richardson Jr. 
Marsha graduated from Plaquemine High School in Plaquemine, Louisiana in 1972. She went on to earn both her Bachelor's and Master's degrees in Counseling from Louisiana State University and the University of Houston, respectively. She compassionately worked as an addiction counselor for many years but found her true calling working in clinical research medicine. She retired from The University of Texas MD Anderson Cancer Center in late 2019, having dedicated more than ten years working on countless research projects related to cancer treatment.  
Michael and Marsha joined Wheeler Avenue Baptist Church in 1983. Marsha was actively involved, particularly as a passionate volunteer with the T. Davis Circle Mission for Seniors and a beloved supporter of the Seasoned Saints. Most importantly, Marsha was an enthusiastically empathetic wife, mother, grandmother, and friend that savored spending time with those she loved. She enjoyed cooking for her family, engaging in compassionate conversation, and generously giving gifts to all those she loved.  
Marsha was preceded in death by her parents, Leola Noel Anderson and Donnie Gilbert Anderson Sr. She leaves to cherish her beautiful memory: her husband, Michael Richardson; their son, Michael Richardson Jr. (Janine); two beloved granddaughters, Zoe Danielle Richardson and Ayla Quinn Richardson; sister, Anita Anderson Harrell (Alfred III); brother, Donnie Gilbert Anderson Jr. (Sonyetta); uncle, Albert Joseph Beauvais (Helen); and a host of other nieces, nephews, relatives, and friends. 
Visitation:
Tuesday, August 24, 2021 at 10:00 AM
McCoy and Harrison Funeral Home, 4918 Martin Luther King Blvd., Houston, Texas 77021
Funeral Service:
Tuesday, August 24, 2021 at 11:00 AM
McCoy and Harrison Funeral Home, 4918 Martin Luther King Blvd., Houston, Texas 77021
Interment:
Tuesday, August 24, 2021 – Immediately following the funeral service
Houston Memorial Gardens Cemetery, 2426 Cullen Blvd., Pearland, Texas 77581
12 entries.
Dear Family, Marsha was a beautiful person and will be missed. So much grace and kindness. May the Lord bless and comfort the family today and many days ahead. In Jesus Name!
To Michael Richardson Sr. and Family. My heartfelt sympathies go out to you. Marsha will truly be missed. She was such a wonderful example of Christian womanhood. Her thoughtful, caring spirit was always on display. Your Family will continue to be in my prayers.
Michael, we're praying that God's comfort and peace envelope you, Michael, Jr. and the entire Richardson Family this day and always.
My sincere and heartfelt sympathy to the Richardson family. I pray for God's peace will comfort you all at this sorrowful time. Brenda Martin Faith & Works Sunday school class
Michael, I am so sorry for your loss. Marsha was such a nice and friendly person. I remember working with her years back in the General Mission. She was such a willing worker. I am praying for your comfort during this time of bereavement. Peace and blessings to you and the family.
My sincere condolences to the Richardson family. May God grant each family member His peace, grace and mercy.
To the Richardson family, I thank God for your family.I love all of you even though we are do many miles a part. I felt very close to Marsha and she will be missed. My prayers are with you.
May God comfort and keep you with His Holy Spirit, and may your memories and love keep you.
My sincere thoughts, prayers and condolences are with Marsha's Family. I will always cherish and remember our high school and college days. Rest well my Friend.
Extending sincere condolences and deepest sympathy to Michael Sr.; Michael Jr. and Janine; Anita, Angel, and Alfred; and Donnie and Sonyetta.
Sending my heartfelt condolences and deepest sympathy to Michael Sr., Michael Jr. and Janine, and Anita and Alfred. May peace and love sustain you during this most difficult time. Sincerely, Robyn Madison
To the Richardson family; praise god for allowing such a loving and wonderful person to touch the lives of family and others.