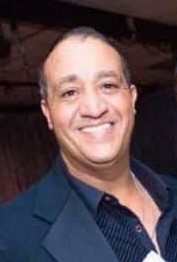 Marc Evans
September 20, 1969 – March 12, 2000
Public Viewing:
Saturday, March 21, 2020 from 9:00 AM to 12:00 PM
McCoy and Harrison Funeral Home, 4918 Martin Luther King Blvd., Houston, Texas 77021
Interment:
Private
5 entries.
You were such a light to everyone you ever came into contact with. I can see you two stepping into a room and it lite up. Back at TSU, you made some guys start dressing like gentlemen. You were the trendsetter and the ultimate dance partner...BABY LOVE you will be Missed. Tremendously, I can truly say you will be missed. Forever in my heart and my thoughts. Rest Easy!
To the family, I pray that our God Almighty will deliver comfort and strength to each of you. Marc "Mayor of Third Ward" will be truly missed. He carried such a regal persona for us all to admire. The joy he brought to so many here, surely assembled as jewels in his crown. R.I.P. my brother. Sincerely, (Bro. Ramon Smith)
Our thoughts and prayers are with you. Lawrence and Fannie Patten, Class of 1973
May the peace of God be with you and your family. - James and Pamela Cashaw, Class of 1972
What a difference one life could make to so many...what a Blessing one person could be. Mark was a true blessing to me . With Sympathy Mark McDonald