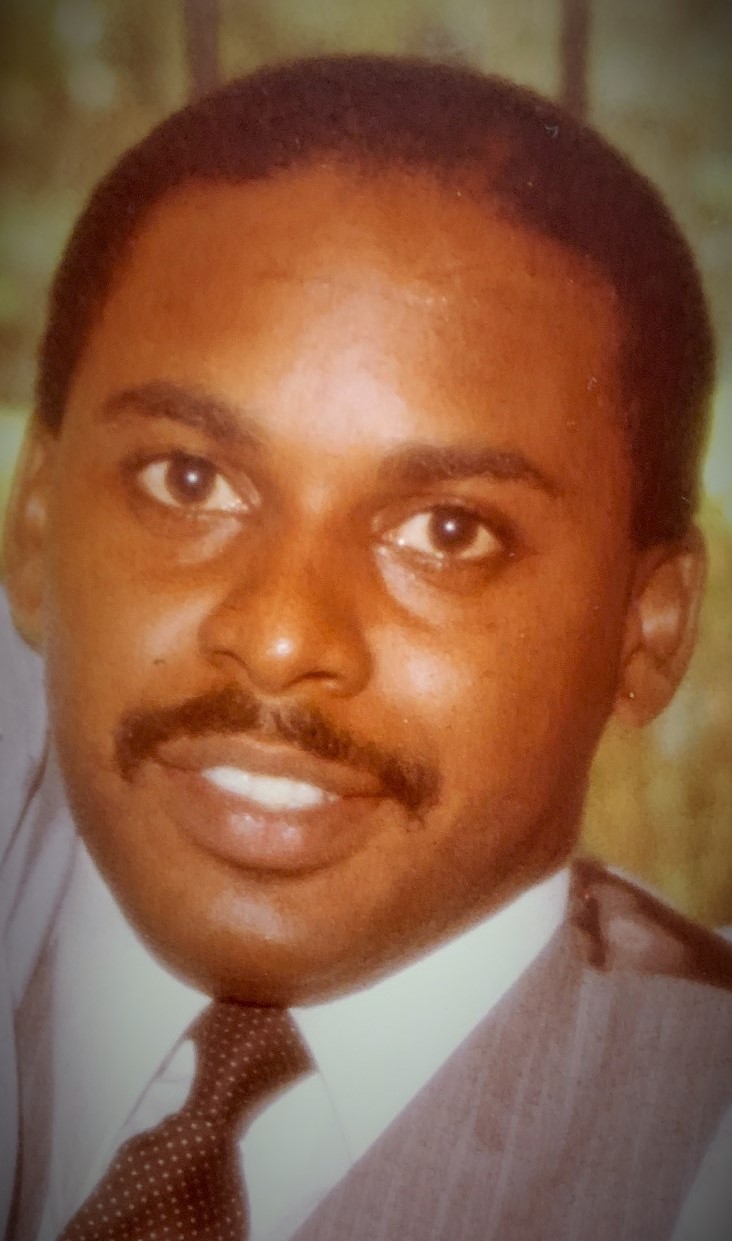 Kirk Jackson
January 15, 1959 – November 21, 2021
Wake:
Friday, December 10, 2021 from 6:00 to 8:00 PM
McCoy and Harrison Funeral Home, 4918 Martin Luther King Blvd., Houston, Texas 77021
Funeral Service:
Monday, December 13, 2021 at 10:00 AM
Holy Rosary Catholic Church, 3617 Milam St., Houston, Texas 77002
Interment:
Private
10 entries.
Kirk, I will miss you forever. A lot of people don't know how a devout Catholic you were, I will miss you walking in Holy Rosary going to the front and touching me on the shoulders to let me know I'm here. RIP my friend, the Urban Garden Community will surely miss you.
I'm going to miss you my brother. You and I shared the same birthday and we both had a love for education/ knowledge. You will forever be very special to me and our entire family. Love Always Eric
Love you Kirk you will be Miss dearly but never forgotten.My prayers goes out to the family and friends God know best and he doesn't have to suffer anymore love you guys and I'll see you on the other side my cousin
I met Mister Kirk while visiting Blodgett Urban Gardens: he was very kind and took the time to get to know the people that frequented the garden. He had the gift of connecting with people and made everyone feel valued! Mister Kirk was definitely a gemstone of Third-ward and made this world a better place by advocating for the less fortunate. It is my prayer that the TSU will create a scholarship fund that will keep his memory alive for generations. Let the Lord establish his soul where the Just repose; the mercies of God, the Kingdom of the Heavens, and the remission of his sins.
My first cousin Kirk Anthony Jackson, I am going too miss you man! I remember you as a young men coming to visit us in oakland, we would listen to Marvin Gaye album all night long oh mercy mercy me, brother cousin friend things will never be the same with out you! Love you infinite!💖💖💖💖💖😘
Kirk felt that he had been given so much, that he had much to give back! Which he did in so many ways-Blodgett Urban Gardens, Third Ward food desert plans, and the many Third Ward organizations with which he actively participated. Rest In Peace good friend.
Gone, but NEVER forgotten. RIP Cousin.
I love you cousin, tell all that have gone before you hello. You will be missed. No more pain, just the warmth of the light awaits you now.
Farewell, Kirk it s been nice knowing you. And seeing you at Jayda s graduation. Maybe we will meet again. RIP