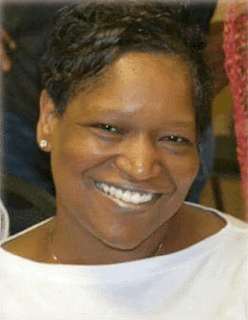 Kimberly Johnson
September 1, 1965 – July 12, 2019
Wake Service:
Sunday, July 21, 2019 from 5:00 to 8:00 PM
McCoy and Harrison Funeral Home, 4918 Martin Luther King Blvd., Houston, Texas 77021
Funeral Service:
Monday, July 22, 2019 at 11:00 AM
St. John United Methodist Church, 2019 Crawford St., Houston, Texas 77002.
Interment:
Monday, July 22, 2019 – Immediately following the funeral service
Houston Memorial Gardens Cemetery, 2426 Cullen Blvd., Pearland, Texas 77581
2 entries.
Rest in perfect peace Kim. I remember working with Kim at Macy's Dept. Store. She was always so even tempered and pleasant to be around. You will forever he remembered for your grace and smile. Rest in peace.
I met Kim working at Macy's and enjoyed her friendship and smile. I will miss you Kim. Your smile was infectious. May the Lord continue holding you in his arms and we shall all meet again one day. You were taken to soon but the Lord had a great plan for you. REST IN PEACE KIM...LOVE YOU