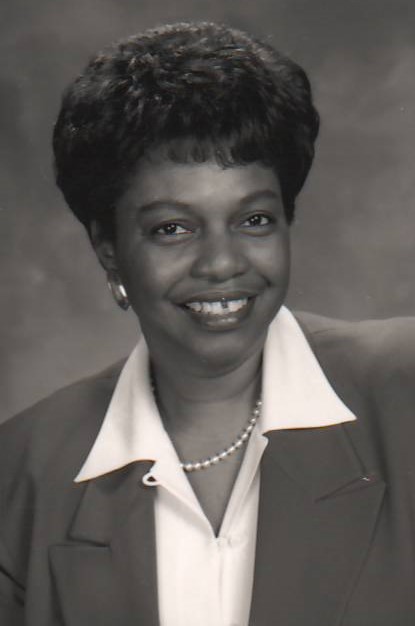 Judy Johnson
September 25, 1944 – December 31, 2019
On September 25, 1944, Judy was the third child born to Luella and Arnold Taylor in Houston.
Judy started her educational journey at E. O. Smith Elementary School in Houston. She was valedictorian of the Kashmere High school class of 1961. She is a graduate (1961-1965) of Hampton University in Hampton Virginia with a BS in mathematics. While attending Hampton University, Judy was an active member of Delta Sigma Theta Sorority, Inc.
Judy started her career with RCA in Cape Canaveral Florida. She returned to Houston and was employed by IBM at NASA Space Center as a computer programmer.
Judy was a manager of a marketing division in Philadelphia, Pennsylvania for 2 years.
Judy was the aide to Jack Rogers, Senior IBM Vice President. In this position we traveled to several IBM marketing sales awards in Hawaii and Mexico. She was told that Laray would take care of her, Jack would take care of his wife and Judy would take care of him.
Judy accepted the position as Branch Manager in Bethesda, Md. She was responsible for small system marketing in an area from Virginia to Georgia.
She was chosen as a member of the Executive Exchange program of The President's commission on Executive Exchange 1989-1990 in President George Bush Administration. As a member of the group she met the ambassadors of several United States embassies in Europe. The group had an audience with Pope John Paul II.
Judy was selected as a member of "21 Women of Power and Influence in Corporate America" in August 1991 issue of Black Enterprise magazine. Judy served as a White House Volunteer in President Bill Clinton's administration.
Judy took an early retirement from IBM. Judy accepted a sales & marketing management position with Oracle Corporation in Bethesda Md. She was selected to attend several 100 percent marketing clubs in California.
We returned to Texas on September 1999.We joined the Brentwood Baptist Church, Judy served until being confined to her home. Judy was able to fulfill one of her desires.
In 1999 Judy enrolled in the South Texas Law School for a year. The Alzheimer's disease started to destroy her memory. She would often tell me that something was wrong because it was taking longer for her to grasp the subject matter.
The Alzheimer's disease caused an increased need for her care. Judy's sister, Terri came from Maryland to assist in her care. During this initial period Gloria Bagent was Judy's live in caregiver and she was with her during a hospital stay. Laray's sister Leola came to assist in his recovery from back surgery but became alternate caregiver for Judy. A weekday caregiver was hired for Judy and she was enrolled in a Hospice organization. During this period, Laray had two back operations. Judy was in Hospice care until her death on 12/31/2019 at Home.
On October 17, 1971 Judy A. Taylor and Laray Johnson were married in Houston Texas. For the next 48 years they had a wonderful life and traveled throughout the Caribbean and Italy with friends.
Visitation:
Saturday, January 11, 2020 at 10:00 AM
Brentwood Baptist Church, 13033 Landmark Dr., Houston, Texas 77045
Funeral Service:
Saturday, January 11, 2020 at 11:00 AM
Brentwood Baptist Church, 13033 Landmark Dr., Houston, Texas 77045
Interment:
Monday, January 13, 2020 at 9:15 AM
Houston National Cemetery, 10410 Veterans Memorial Dr., Houston, Texas 77038
1 entry.
LaRay and family, so sorry for your incredible loss. Thinking of you.