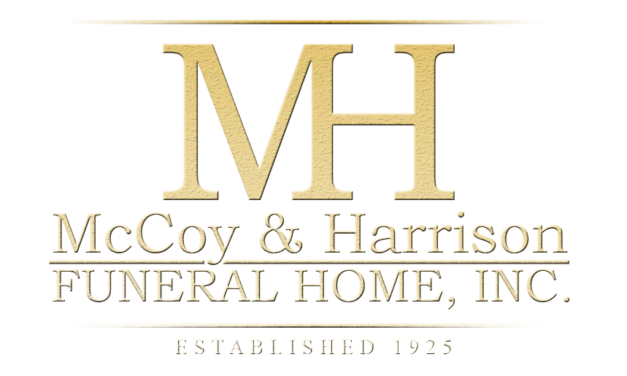 Juanita Collins
September 24, 1959 – February 15, 2020
Click the image to view the
eObit funeral program
Juanita Collins 1959-2020
34 entries.
I last saw Juanita when we were at HSHP (DeBakey HS c/o'77), but fondly remember her as one of the sweetest gals in our class. Smart too! My memory has never been good, but 43 years later I remember HER spirit, and the world has lost a good one! Sending prayers of love and comfort to her family and close friends💗
Juanita has blessed so many of us with her joy, generosity and contagious passion for urban line dance. If you were a "newbie" and wandered into her class, she'd greet you with a warm welcome, guide you to the middle of the dance floor, and dance right beside you and the other newbies for awhile, patiently coaching you through those awkward first steps, cheering you on when you got it right, encouraging you when you forgot, and assuring you that the "seasoned" dancers had your back. If there's a dance floor in heaven (which there is, of course!), Juanita is lighting it up, sharing her passion with a new group of fellow fans, and saving each of us a spot.
My condolences to the family. Juanita was a fun loving person.I truly enjoyed her loving class. Rest my friend . You will be missed. Thank You for sharing your love and passion for linedance!
I feel so blessed to have met Ms. Juanita many years ago at her Durham Library Line Dance class. She has always been so sweet, kind, calm, yet feisty once she gets in her zone. I'm so glad I had the chance to re-connect with her not too long ago at her library class, once again! 🙂 You will be missed Ms. Juanita!! Thank you so much for sharing your love and passion for dance! 🙂 Many prayers of comfort to her family and everyone affected by her loss.
I miss knowing that you are on the earth, Juanita. You were a beautiful soul who did so much good. My prayers are with all who loved you, especially your dear family.
My sincere condolences go out to the family of Ms. Juanita. She was always a very kind and genuine person.I'm grateful and feel blessed to have met her.
Ms Juanita will be missed. I remember meeting her and instantly feeling her gently and loving spirit. Her smile and knod on the dance floor made all the difference when she taught and danced with you. RIP
I am one of Juanita's many line dance students. I remember my first visit to class, peeking in to see if I might fit in. As anyone who knew Juanita can guess, I was instantly made to feel at home and welcome. Week by week, it was inspiring to watch her gentle way of focusing on each person in the room, while helping dozens of us know what to do next! She was a great dancer, teacher, and and a perfect example of how we should treat each other. I will hold the memories of Juanita's grace, kindness and good humor in my heart.
Juanita was a Sweet angel I kind and gentle soul. She was always friendly and smiling. She will be greatly missed. My condolences to the family and all Who knew and loved this lady like i did! Catrina
Juanita was a childhood friend. She lived close to a BFF so I saw her often. She was always upbeat with an infectious smile. It was her shield that did not allow anything but good in to her energy field. The world lost a great force in her loss. I don't understand how she died. It will never make sense to me.
My deepest sympathy to the family. I will miss Juanita's warm and welcoming smile. She welcomed everyone like she knew you for years. Her talent will be missed in the line dance community. Praying for peace, comfort and strength for all her family. God bless...Rev. 21:3,4 MsFreddie
My sincerest condolences to Junita's family and friends. May comfort, joy, warmth in God's loving embrace strengthen you all. I knew her as a sweet and soft spoken classmate when we attended the Original High School for Health Professions (c/o "77) Call her name often and share the many wonderful memories and laughs shared to help diminish the pain.
I am going to miss you my dear friend, I always look forward to us meeting and dancing together every September, in Pittsburgh. Our dance world will miss your smiling face, and kind spirit. Rest In Peace sweet angel, I love you forever
My sincere condolences to the family and friends! Such a sweet spirit. May you rest peacefully.
Such a beautiful soul gone to soon. Every smile, every hug you gave will be remembered. You will be missed more than you know. My mentor, my friend. God bless the family and give them peace in this time of grief.
My first meeting with Juanita was as though we had known each other forever. Her smile and warm welcome put her in a class all by herself. She was always glad to see me and always gave compliments. She truly was an angel in so many ways. To the family I send condolences. Have comfort in knowing Juanita touched a lot of lives and she was well loved. Rest in peace my dear sister. You will be greatly missed and always remembered.
I am so sorry for your loss and ours. Juanita was a wonderful person and will be try missed by her line dance family. It saddens me the I will not see that beautiful smile and the conversations we had. RIP my friend
I am honored and blessed to have known Mrs. Juanita. She was truly a blessing in my life. Remembering her wonderful spirits, gentle soul will forever remain in my heart. May she rest in peace! ❤
Juanita had one of the 1st Line Dance events in the South that I traveled to. She taught and embraced so many people! I will always remember her tenacity and kindness. Rest well Lady Bug your assignment is finished, you did well.❤
Ms. Juanita will definitely be missed..ALWAYS a kind word and just overall pleasant. S.I.P...our sister/ angel......❤
Visitation:
Saturday, February 29, 2020 at 12:00 PM
Windsor Village United Methodist Church, 6000 Heatherbrook, Houston, Texas 77085
Funeral Service:
Saturday, February 29, 2020 at 1:00 PM
Windsor Village United Methodist Church, 6000 Heatherbrook, Houston, Texas 77085
Interment:
Saturday, February 29, 2020 – Immediately following the funeral service
Paradise South Cemetery, 16001 Cullen Blvd., Pearland, Texas 77581