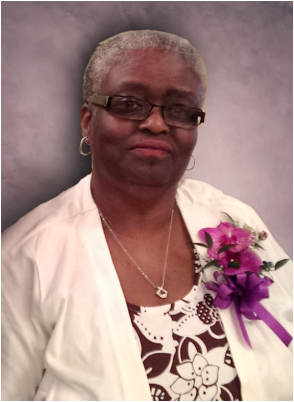 Johnnie Sanders
July 18, 1949 – July 25, 2020
Johnnie Dolores Milligan-Sanders, 71, of Windsor, CT departed this life to be with the Lord on Saturday, July 25, 2020. She was born July 8, 1949 in Houston, TX to Myrtis and John Milligan.
Johnnie was a 1968 graduate of Worthing High School in Houston, TX. She married the love of her life, Ralph Sanders, Sr. in 1975 and later went on to further her education, becoming an alum of Massey Business College's Class of 1986.
Johnnie was a hard worker and spent some time working for Walter Pyes in Houston prior to the relocation of her family to Connecticut in 1987, where she went on to work for St. Francis Hospital as a CNA until her retirement in 2005.
When not working, she enjoyed cooking, shopping, spending hours on the phone with her girlfriends in both CT and TX, and fine dining. Johnnie had many favorite foods, but of them all she loved a good burger.
Preceded in death by her parents and granddaughter, Latisha Nieves Sanders; she leaves to cherish her memory and carry on her legacy her husband, Ralph Sanders, Sr. of Windsor, CT; son, Ralph (Janet) Sanders, Jr. of Enfield, CT; brother, Bryan (Gail) White of Lawrenceville, GA; as well as a host of cousins, nieces, nephews, relatives, and friends.
Viewing:
Thursday, August 20, 2020 at 10:00 AM
McCoy and Harrison Funeral Home, 4918 Martin Luther King Blvd., Houston, Texas 77021
Funeral Service:
Thursday, August 20, 2020 at 11:00 AM
McCoy and Harrison Funeral Home, 4918 Martin Luther King Blvd., Houston, Texas 77021
Interment:
Thursday, August 20, 2020 at 1:30 PM
Houston National Cemetery, 10410 Veterans Memorial Dr., Houston, Texas 77038