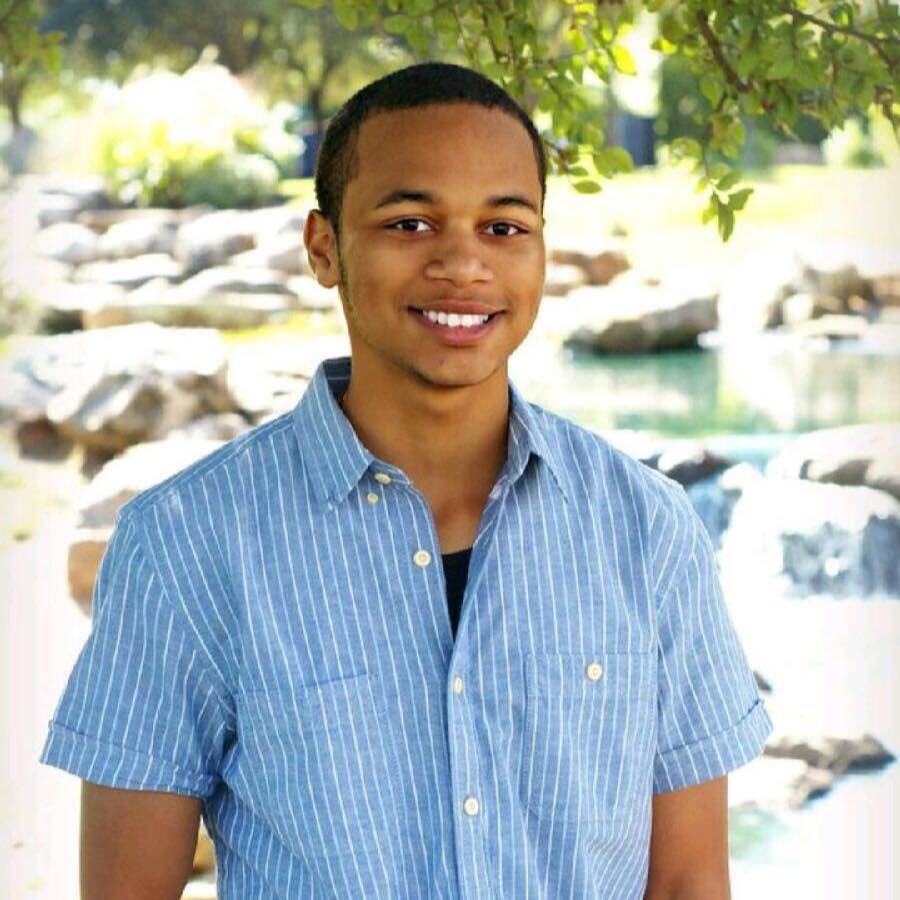 Jiar Means
March 25, 1998 – June 4, 2019
Memorial Service:
Saturday, June 15, 2019 at 3:00 PM
McCoy and Harrison Funeral Home, 4918 Martin Luther King Blvd., Houston, Texas 77021
17 entries.
Our heart goes out to you sis. It's such a shame for a young life to be lost. But God has him now, may he rest is Eternal peace. Prayers and love to you and the family. Love you
The Ricard's have your family in our prayers. I cannot imagine how hard it would be to lose a child. Stay strong in faith and it will get you through this difficult and painful time.
Our hearts are broken over the passing of our cousin, Jiar. We take comfort in knowing that he is sleeping in heavenly peace, safe in the arms of Jesus, and playing his guitar in the heavenly orchestra. To our family, our prayers for strength are with you. Earth has no sorrow that heaven cannot heal. All our love, Val, Lamon, Dom, Greg, Dexter, and Jeff.
My precious Troy, Chan, Lynn, Johnnie, Julian, and Jordan: May God massage your broken hearts with His great love in this sorrowful time bringing you supreme peace in knowing sweet Jiar is resting in His arms. With a confidence that only Our Lord can provide, may your minds rest in abundant strength day by day. Continued prayers for all of you; hold each other up in your daily walk. RIP, my dear nephew, Jiar.
Chan, Viv and family members, We continue to pray that God will make his healing presence known to you in the midst of your sorrow. I have no words to express how sorry it made me to hear of Jiar's passing. May the memories of all the time spent with him help comfort you at this time. Keeping all of you in my prayers, Lois
Troy, Chan and entire Means family please accept our condolences, and know that our thoughts and prayers are with you during this difficult time. Our deepest sympathy, Ronnie and Betty Hooker
During this most difficult time, I pray that you each receive God's peace that surpasses all understanding. John 16:22: Therefore you now have sorrow; but I will see you again and your heart will rejoice, and your joy no one will take from you.
I'm sorry you're going through this difficult time, and I'm praying for peace for you and your family. With sincere condolences, Gary and Thelma Welch
There are no words......my deepest sympathy. My prayers are with you and your family.
Your family is in our thoughts and prayers. May his soul rest in peace and love.
To Troy & family I'm truly sorry for your loss. Our thoughts & prayers are with you during these hard times.
I will continue to pray for God to give the family comfort and strength. I know it may be difficult at this time, however I pray y'all can find the strength to celebrate his life... Joy Will Come In The Morning...I love y'all family... Uncle Gary
To My Classmate Jordan Means and Family: My family and I are lifting you all up. We send our heartfelt sincere condolences may you all be surrounded with love, thoughts, and prayers during this season. One night I had a dream. I dreamed I was walking along the beach with the Lord.. Across the sky flashed scenes from my life.. For each scene, I noticed two sets of footprints in the sand, one belonging to me, and the other to the Lord.. When the last scene of my life flashed before me, I looked back at the footprints in the sand. I noticed that many times along the path of my life there was only one set of footprints. I also noticed that it happened at the very lowest and saddest times in my life. This really bothered me and I questioned the Lord about it: "Lord, you said that once I decided to follow you, you'd walk with me all the way. But I have noticed that during the most troublesome times in my life there is only one set of footprints. I don't understand why when I need you most you would leave me." The Lord replied: "My precious child, I love you and would never leave you. During your times of trial and suffering, when you see only one set of footprints, it was then that I carried you."
My Prayers go out to the family during this time. May God Bless and Keep you as you go through this Season. Love to All Blessed are they that morn for they shall be comforted Matthew 5:4
To my cousins Troy,Mea,Julian and Jordan, I am praying for you all as well as here when everything is done. I am so sorry for the loss of Jiar but I know he is at rest. I love you guys to life. May God bless and keep you all.
Troy,Chan & the Means Family. I am so sorry for your loss. We will be praying for all of you. We pray God will grant you peace during this difficult time. Love you all, Paul & Emma Turner
I'm so very sorry for your loss. May God wrap His arms around you & comfort you with his peace that surpasses all understanding in this time of tremendous, unfathomable sorrow. May perpetual light shine upon Jiar & may the souls of the faithful departed, through the mercy of God, rest in peace.