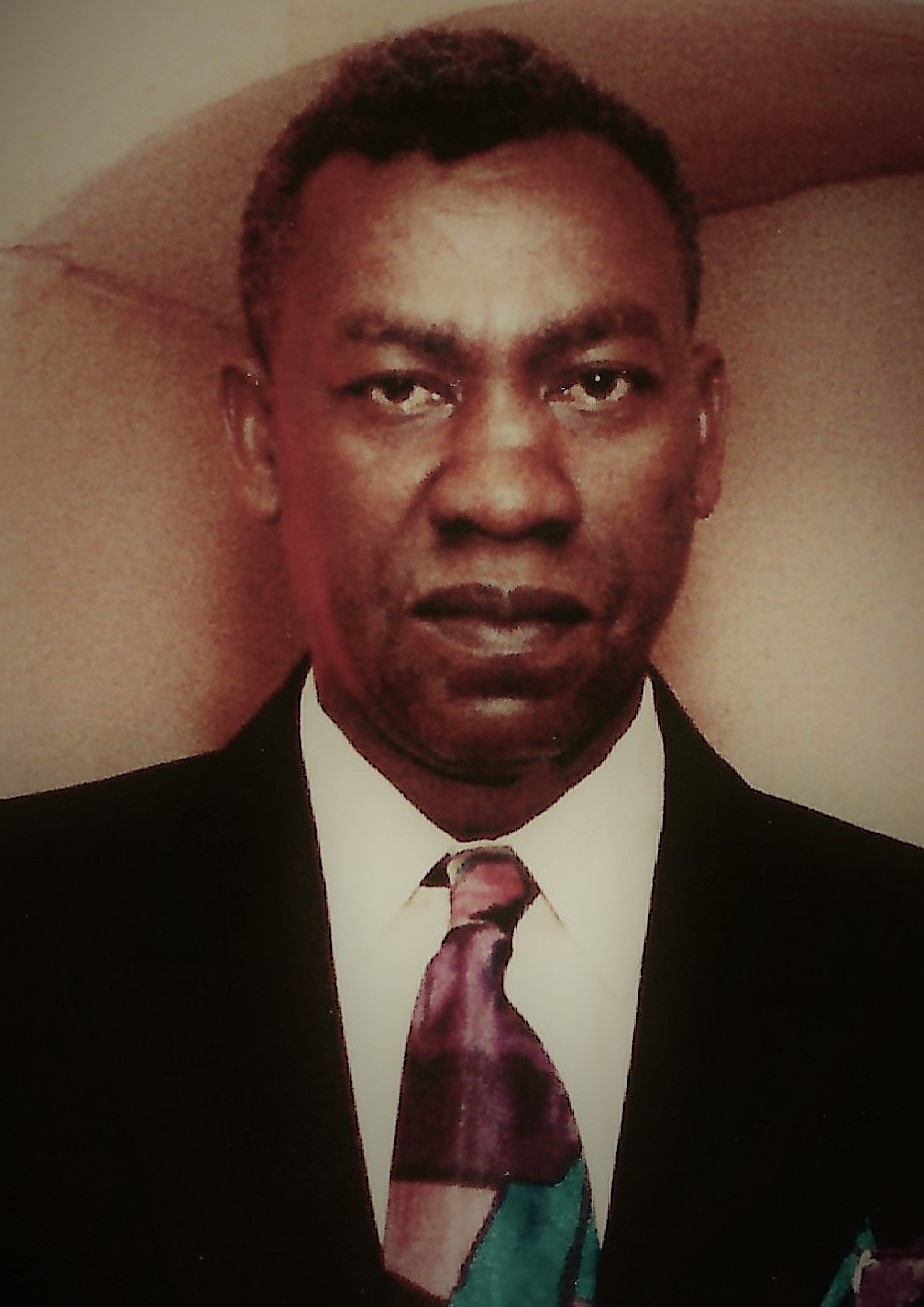 James Nyoike Hinga
February 24, 1934 – May 5, 2022
James Nyoike Hinga was born on February 24, 1934 to the late Douglas Hinga Ndua and Janet Mugure Hinga in Muthiga, Kiambu County, Kenya, East Africa. He was the first born of ten children, the late Mary Wanjiku Hinga, Loise Wangari Hinga, the late Peninah  Njeri  Njau (Charles Njau), Jane Njambi  Mbugua (the late Michael Mbugua), Grace Muthoni Gitau (the late Steven Gitau), Ruth Wanyora Mugwe (the late Francis K. Mugwe), Annie Wanjiru  Maruri (James Maruri), Samuel Mungai Hinga (Elizabeth W. Mungal) and Henry Kinyanjui Hinga (Hannah W. Kinyanjui).
As a young boy, James assisted his parents in farming and grazing cows and goats. Being the first-born son, he would always accompany his father for land negotiations. They were able to regain their land in Chura, Kiambu County Kenya, which had disputes. James was a fighter and true warrior like his great grandfather Waiyaki.
James would always accompany his mother and sisters to take agriculture items to the local market for sale at "Ndonyo  ya Dagoreti" in Kenya.  He was also very protective of his siblings who always loved him so much. James and his siblings would always sit around the fire at night. He would always tell stories, play the guitar, and sing hymns which they enjoyed so much. He loved books and would always have a book in his hand, and his mother would tell him "Nyoike … first eat, then you continue reading later." 
James loved the Lord and was a member of P. C. E. A. Church in King'eero, Kabete, Kiambu under the leadership of Rev. Gikaria. He truly enjoyed school and attended Ruthimitu Primary School in Kiambu County, Kenya where he did very well in his studies. He then attended Kikuyu High School where he studied for four years and went on to Machakos High School for form 5 and 6 (A levels). He then attended Kangumo Teachers College in Nyeri County, Kenya and was later employed as a teacher at Rungiri High School in Kiambu, County, Kenya.
James moved to the USA to further his studies and attended Texas Southern University (TSU). He went on to become the first Kenyan to graduate from TSU and earned his Bachelor of Science degree in Biology. He also studied towards his Master of Science degree in Math at TSU and the University of Houston. During his time at the university, he became a mentee and long-time friend to the prolific artist and teacher Dr. John T. Biggers. He had his own program on TSU's radio station KCOH where he taught Swahili lessons. He also worked closely with the Minister of Music Rev. Thad Roberts Jr. and the South Main Baptist Church Choir to select hymns and gospel songs which he translated from English into Swahili for the album "O, For A Thousand Tongues."
He was a true erudite and real-life Renaissance Man! He worked as a master machinist for many years while also pursuing his love of teaching, culture, learning, language, science, art, storytelling, music, singing, gardening, carpentry, mechanics, cooking, BBQing, caretaking, reading, and writing. In fact, he wrote many short stories and was working on his masterpiece, a book about humanity, God, and culture. He was very involved with the SHAPE Community Center and was great friends with Deloyd T. Parker. He found strength in God and was a member of South Park Baptist Church under the leadership of the late Rev. Marvin C. Delaney for many years.
He lived a very long and fulfilling life of 88 years and made friends everywhere he went. He was a dedicated family man – husband to his beloved wife Ethel Mae Hinga of over 46 years before she passed away October 11, 2013 and father of three children – one eldest son, the late Douglas Ndua Hinga who passed away May 12, 2018 and two daughters Floradine Mugure Hinga and Sophia Wanjiku Hinga (Sonovia R. Grant).
Left to honor his precious memory and legacy are his two daughters, five sisters, two brothers, one of his best friends of over 50 years who was like a brother Samuel S. Thomas, his dear friend Una Lee Devereaux Williams, brothers-in-law Harold J. Henry, Lucious A. Henry (Joyce Henry), Cleophus L. Henry (Shirley Henry), and Gregory O. Henry; sister-in-law Major Lee Henry; God daughters Rima Fortune and Dr. Vanessa A. Rector-Booker; and so many wonderful nieces, nephews, cousins, extended family, friends, and colleagues.
Visitation:
Saturday, May 14, 2022 at 10:00 AM
South Park Baptist Church, 5830 Van Fleet St., Houston, Texas 77033
Funeral Service:
Saturday, May 14, 2022 at 11:00 AM
South Park Baptist Church, 5830 Van Fleet St., Houston, Texas 77033
Interment:
Saturday, May 14, 2022 – Immediately following the funeral service
Paradise South Cemetery, 16001 Cullen Blvd., Pearland, Texas 77581
1 entry.
My prayers and condolences to the family and friends of Mr. James Hinga.Eternal Light continues to shine upon him and the soul of the departed rest in peace.Thank you for your great service as an educator like your daughter Floradine.