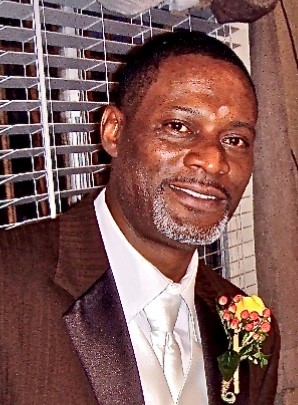 Hayward Andre Lindley
February 27, 1963 – August 13, 2020
Wake:
Friday, August 21, 2020 from 6:00 to 8:00 PM
McCoy and Harrison Funeral Home, 4918 Martin Luther King Blvd., Houston, Texas 77021
Funeral Service:
Saturday, August 22, 2020 at 2:00 PM
Pleasant Hill Missionary Baptist Church, 1302 Bisbee St., Houston, Texas 77012
Interment:
Monday, August 24, 2020 at 10:00 AM
Houston Memorial Gardens Cemetery, 2426 Cullen Blvd., Pearland, Texas 77581
7 entries.
To the Family of Aundre: My thoughts and prayers are with you!! I pray that you are comforted and may the joy of the Lord be your strength and may you have peace, which surpasses all understanding. Erica Moshay, Comfort and Care Ministry, Windsor Village UMC
To my friend and classmate Andre, When I heard the news that you transitioned, I was saddened but it brought back many great and funny memories. We first met at Jane Long Jr. High. Later, we graduated from Bellaire High School. You were so funny, thoughtful, mannish,and a loyal friend. You played on my ex-husband's basketball team in your 20's. Throughout the years we lost touch. Then, I found you on FB a few years ago. Dre' you are already missed and pray that you are at peace. Love you my brother, Gwen #BellaireHighc/o1981
Andre I will always hold you near and dear to my heart. Our families had a very special bond that brought us all together. You have joined the ranks of some true ANGELS and you can rest now.I LOVE YOU . I'm heartbroken and I know GOD makes no mistakes...Rest easy DRE until we meet again .....GODSPEED ANDRE😢😥😪💞💞💞💞💞💞💞💞💞💞
Andre we will miss you. We always were happy to see you and Lisa at our Corvette Galas and other events. We really enjoyed seeing you so happy. You will be missed. Rest in Peace, Nephew.
To Lisa, Tiffani, Kivon, Tweety and the rest of the family. We are sorry we are not able to be with you as you prepare to celebrate the home going of Andre. Andre i will always remember the loving care you provided for your mom. The Lord is shining down on you now and you are in his care with Billie. RIP. Patsy and Doc J.D. Collins
Andre, you will truly be missed. From the years I've known you, I feel like I've known you for a life time! You have always been kind, caring and sincere and have touched so many lives to count. Rest in Heaven my friend🙏🏽
Well Andre, I am going to miss you so much. I miss you already. Everyone loves some Andre. You loved your family and friends. And you took good care of everybody. Never met a stranger. I know the Lord don't make mistakes and he didn't want you to be in so much pain. Absent from the body is present with Lord! Rest My Sweet Son. Love you forever Mama..